For anyone who's ever wondered how a record is made or how many times the 40 Watt Club moved locations around downtown before making its home on West Washington Street, then grab your walking shoes and get ready for the Athens Music History Tour on June 23. Hosted by the Athens Welcome Center and Classic City Tours, this tour delves into everything music related in Athens (and get ready, because there's a lot).
Athens' official music historian, Paul Butchart, who's band The Side Effects opened for R.E.M.'s very first show, will be leading the tour and tracing the Athens music scene from its earliest days to now. The bus and walking tour will start at 10:30 a.m. on June 23 and feature visits to current and past music venues, the Steeple, R.E.M Trestle, and Nuci's Space, to name a few. A special visit to Kindercore Vinyl will also be made at the beginning of the tour.
"[Kindercore] is not always on the tour, so it's kind of special when we're able to do that," said Evelyn Reece, director and curator at the Athens Welcome Center. "The plant is kind of overwhelming because there's a lot to what they do. There's a real art and science."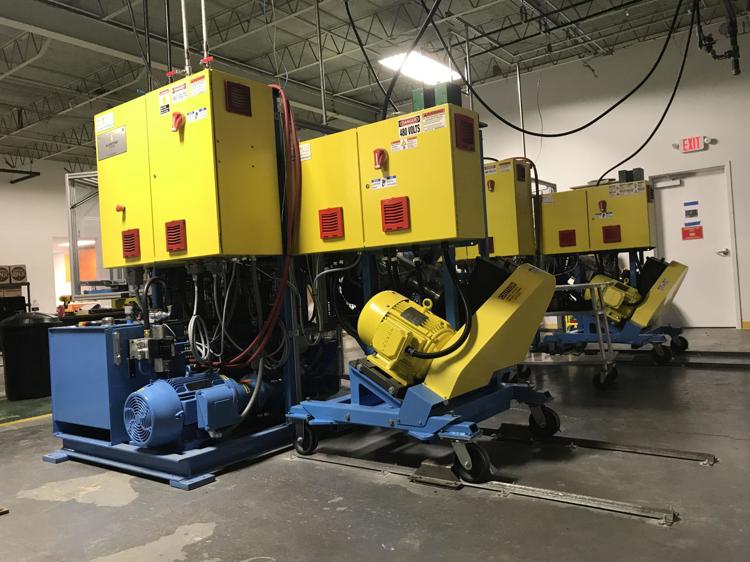 Kindercore Vinyl began in July 2017 as a reaction to the resurgence in vinyl and has since been providing musicians local and international with an independent place to get their records pressed as vinyl. With its three vinyl presses, Kindercore Vinyl helps round out the Athens music scene by bringing a production aspect to the game. Now, artists can not only record and perform their music in Athens, but they can also get it made into tangible form here as well.
"A lot of bands want to put their music out on vinyl and they can do that right here, and I think that's exciting," Reece said. "[Kindercore]'s really kind of a 'mom and pop' operation. They've created an industry and it's really neat to see that grow."
The Athens Welcome Center regularly hosts seasonal tours around Athens, such as ghost tours in Oct., an African American history tour in Feb. and March and this music tour in June, as a way to compliment the AthFest weekend. Overall the tour will offer a comprehensive look into the history of Athens music.
"Paul [Butchart] is always researching. He never stops. He has dug way, way back. There are a couple of neat, early things [he's] found," Reece said. "People do like to venture out and just discovering that something like a law office was this really happening club back in the day."
Tickets for the Athens Music History Tour are available on the Athens Welcome Center website.