It's 1997 in Athens. Locals are gearing up for the first ever AthFest, not knowing that the event would grow into one of Athens' greatest attractions. Sixty bands played that year, and the steps of the courthouse were the location of the main venue.
Fast forward to 2016, the 20th anniversary of the famed festival. Over 100 performances are planned, and the festival spans three days — five if you include LaughFest and the Flagpole Music Awards that take place the preceding Wednesday and Thursday.
What once started off as a small local festival with 60 bands, has now grown into one of the Classic City's main attractions over the summer. AthFest Educates, the nonprofit organization that uses the festival as a fundraiser, is a big part of that.
"AthFest Educates gives grants to local teachers and community educators for different music and arts programs for them to use with their students," said Rachel Allen, the media representative for AthFest Educates.
---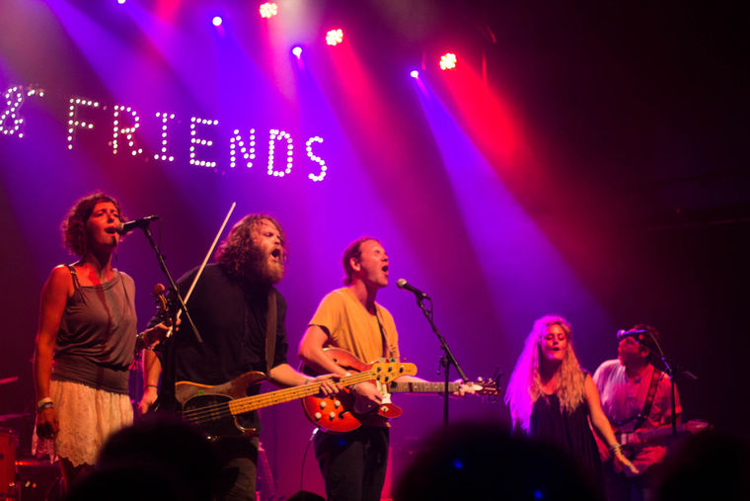 Photo by Emily Jenkins
---
The music and arts festival is more than just a way for locals and visitors to take in the sights and sounds of Athens — it's a way to help the community thrive.
"One of the things that I think is cool is that all three of our big headliners Friday, Saturday and Sunday night have philosophies similar to the mission of AthFest Educates," Allen said.
Allen cited Arrested Development and Kishi Bashi as being two of the bands and musicians that share a similar spirit to AthFest Educates.
"Arrested Development has been really involved in creating socially conscious music and recognizing that music is such a powerful tool and such an important thing for all people to have access to," Allen said. "And Kishi Bashi has been really involved in promoting music in Athens and shares a similar spirit to the AthFest mission."
That shared love of the Athens community is what excites guitarist Mike MacDonald, of headliner Family and Friends.
"Something that we've really loved about Athens is just the community aspect, and I think playing the outdoor stage is really special because of that," MacDonald said. "Having that many people that all get to witness it and be a part of the collective experience like that is really special to us."
This is the third year Family and Friends will be playing at AthFest. Getting to headline the event is something the band is both surprised and honored to do.
"Well the idea that we get to headline is still crazy to us," MacDonald said. "It's obviously been like a dream, and I don't think that any of us necessarily expected it to happen this year."
MacDonald mentioned Wrenn and Mothers as performances he and the band are excited to see. All three have their roots in Athens, much like most of the other performers — a clear tribute to how much of a music town Athens truly is.
Though Wrenn only got her start in the music industry two years ago, this summer's AthFest will be the second one under her belt, a point of pride for the quickly successful artist.
"So I just started doing music not too long ago," Wrenn said. "It's cool because once I started doing the whole music thing, AthFest has also been a part of it."
Music is just one of many attractions AthFest has to offer, though. There will also be an artist market that features fine arts and crafts. Sophia Recalde, artist market chair, is looking forward to incorporating high school and university students into the AthU section of the festival.
AthU gives students from the University of Georgia, the University of North Georgia and local high schools a chance to sell their art at the festival.
"Our hopes this year are to help showcase art students, encourage them to participate in future art festivals and gain experience vending their art at AthU AthFest Artist Market," is the mission stated on the website's AthU application.
Younger people are also involved in AthFest through the KidsFest portion of the festival. KidsFest gives young adults from eighth through 12th grade a chance to perform on a stage in addition to all of the acts on the more prominent stages. Giving younger performers a voice is important to the directors of AthFest.
---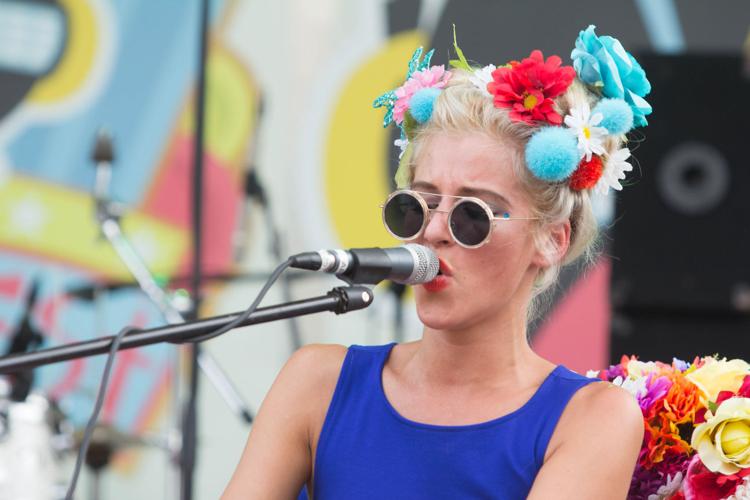 Photo by Emily Jenkins
---
"We really want to open people's eyes to the really incredible KidsFest," said Troy Aubrey, president of Foundry Entertainment and one of the talent buyers for the festival. "It's cool because you give up-and-coming young bands a chance to play."
The diversity of talent at AthFest is apparent. Creating that atmosphere is vital to the festival's success, according to both Aubrey and Allen.
"We want to represent a diversity of musical styles," Allen said.
Several different showcases throughout AthFest exemplify this goal, from the hip-hop showcase at Cine to the country music showcase and the Latin music showcase, both at the Foundry.
The hip-hop showcase on Saturday, put on by ATHfactor, is also an important way to fully represent the Athens music scene.
"I think this is our third year of doing the hip-hop showcase," Aubrey said. "Hip-hop never really had a strong presence, so we hooked up with ATHfactor to kind of bring in more of the local hip hop scene into the festival, to make a stronger night."
With over 100 performances spread out over the weekend, there is something for everyone. Having such a prominent festival for 20 years is remarkable and the commemorative mural helps mark that importance.
"The installation of the 20th anniversary mural that just went up was kind of our special day of recognizing the 20 years and tying it into the art that makes AthFest so special," Allen said.
MacDonald of Family and Friends summarized the premise of AthFest in a few simple words: "I think the idea is to put out as much energy as possible."