Out of the 22 AthFest performances hosted through the years, Elf Power has played at nearly half of them. This year being their ninth time performing at the music festival, the band took the stage again despite the sweltering heat and a smaller than usual crowd.
With Andrew Rieger on vocals and guitar, Dave Wrathgabar on guitar, Matthew Garrison on bass and Peter Avalos on drums, this Athens favorite brought a steady drumbeat that kept tempo with the audience's toe-tapping and head nodding.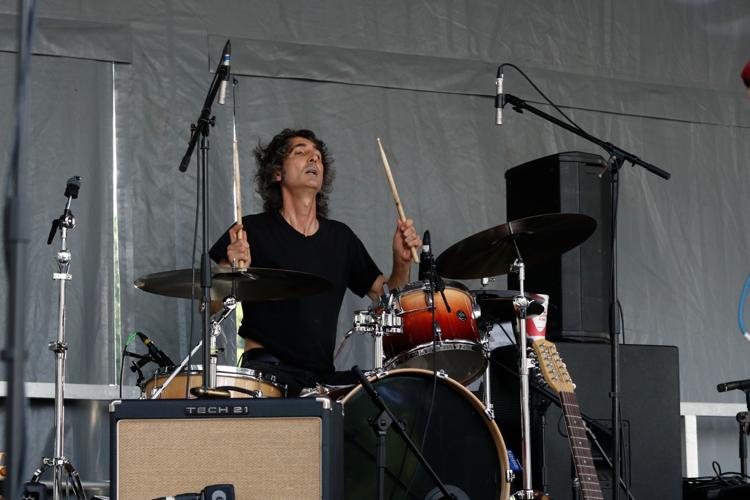 After forming in 1994, their song has evolved from jagged and experimental to more mainstream and produced.
Cam Reiff, a fan who claims to have seen the group half a million times and has even seen the group open up for R.E.M., said despite this evolution, at the core, the band has stayed true to their original sound through the years.
"It's been fairly similar, it was a little more indie pop early on, a little more jagged. It's a little more streamline, and it's not popping in as many directions. It's always been more of power pop," Reiff said.
Charles Greenleaf, another longtime fan, saw this consistency in their sound correlate with the consistency of their stage presence over the years as well, despite members such as Lara Carter and John Fernandez coming and going.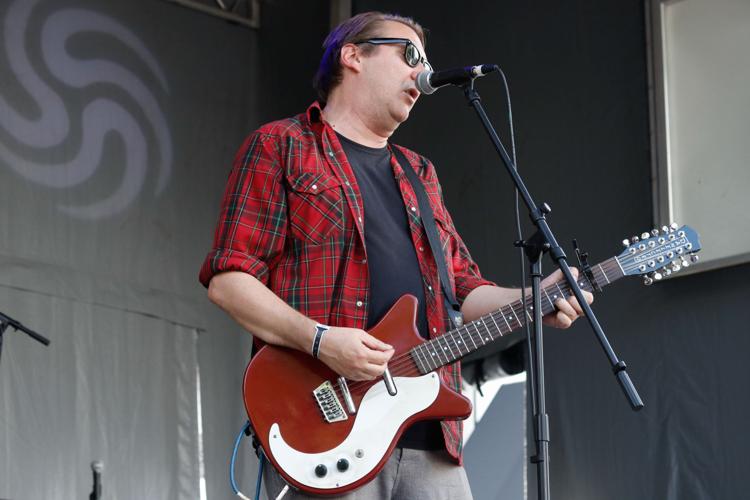 "The drummer [Avalos] is really fun to watch, and Andrew [Rieger] has one of the best voices in Athens. I guess the difference in seeing them this time and times in the past is that they barred down their members," Greenleaf said. "Usually, there is six or seven [people], just some augmented members, even with this barred down four piece, they're still just as strong."
Complimented by their evolving sound, their consistent stage presence provides solid performances, making even the ninth time at AthFest a performance worth watching. In case you missed them this time around, Elf Power will be back in Athens to perform for Popfest in August.