People smiled, danced, sang along and pumped their fists as the thumping bass bled from the speakers and shook the concrete floor they stood on at the Ciné.
The large speakers at the front of the room became stepping stools, and microphones were dropped and passed between B.Y.V. members as they took the stage for the Fifth Annual HipHop All-Star Showcase.
From 8 p.m.-2 a.m. Saturday night, Ciné was transformed into the hip-hop capital of AthFest as artists such as B.Y.V.,Kxng Blanco, Valley Girl D and Ishues performed in ATH-Factor Liberty Entertainment addition to the AthFest Club Crawl.
---
"Not only were they great lyrics, they were also great performers. They were able to cultivate this natural energy in the room."
- Elizabeth Wilkes, attendee 
---
Following a red carpet mixer in Ciné's lobby, attendees trickled into the large room that would host the rest of the evening's events. Stringed lights zig-zagged across the room to provide an intimate glow to the high-ceilinged room, while a lone table sat at the front of the room with a turntable and computer sitting atop it. Two gray speakers served as a barrier between the space where the artist would be performing and the audience would be standing.
Music videos submitted by hip-hop artists, some old and some new, flickered across the white wall as attendees found their preferred place and made themselves at home within the space.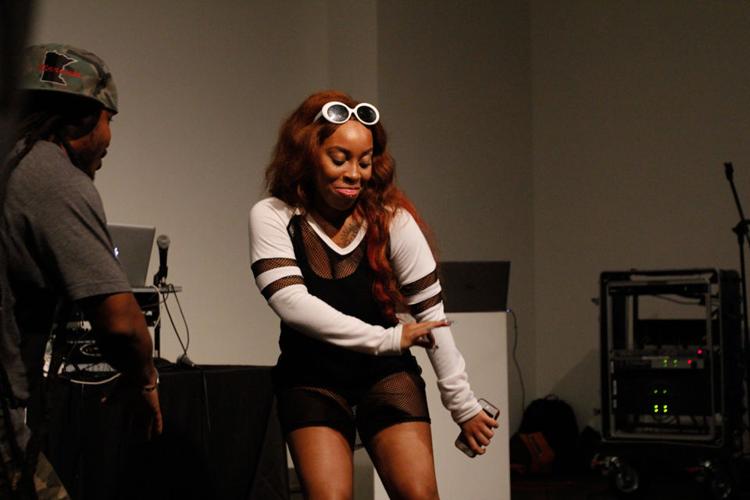 Shortly after 9 p.m., Minnie Lea, who was nominated for best new upcoming artist during the 2017 Athens Hip-Hop awards, opened the showcase amid cheers following Montu Miller's, declaration that "hip-hop ain't going nowhere."
Following Lea was hip-hop artists Motorhead 2x, Ishues, Kid Arsenic, Javae, Kxng Blanco, CatchOne Baldie, Dictator, DK, RocboiZay, Ag Tezz, Ant Da Ripper and Solo 10k, who each brought their own style and energy to the room.
Headliners Valley Girl D, or Dana Durant, an Athens native, and B.Y.V., a rap group whose name stands for "Be Your Virtue," came on shortly after midnight.
With each new artist, a new message was also conveyed through not only their lyrics, but their clothes as well. While Minnie Lea rapped about body positivity, DK wore a red bracelet with the words "B Controversial" stamped across it in bold, white letters.
While Ishues' powerful lyrics told its listeners to "Stand for what is right and prevent what is wrong," Valley Girl D's song chronicled her harsh upbringing in Athens.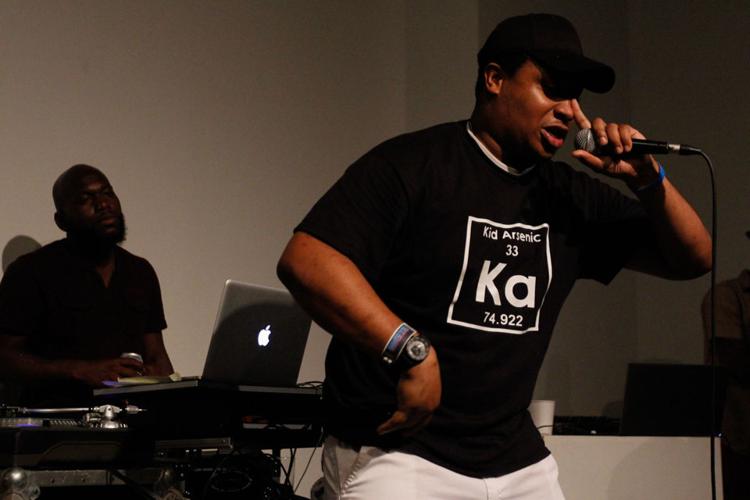 For Elizabeth Wilkes, a recent graduate from the University of Georgia, it was the energy of both Minnie Lea and Motorhead 2x that made them her favorite performers of the night.
"Not only were they great lyrics, they were also great performers," Wilkes said. "They were able to cultivate this natural energy in the room."
The vast wealth of talent showcased at the event was proof that hip-hop is alive and well in Athens and that, indeed, it is here to stay.