For over three years now, Family and Friends have performed throughout Athens and at AthFest, carving out a space for themselves in the Athens music scene and beyond. In the recent weeks, the town has buzzed with talk of Family and Friends coming to AthFest, and they have finally arrived.
The band took the Southing Brewing Mainstage on Saturday night for its fourth AthFest performance. The show attracted hundreds of fans and Athens locals alike, including Jake Brannon, a 2015 University of Georgia graduate who now lives in Atlanta.
"I have seen them before. I think they're pretty great," Brannon said. "I was really into them my last two years here."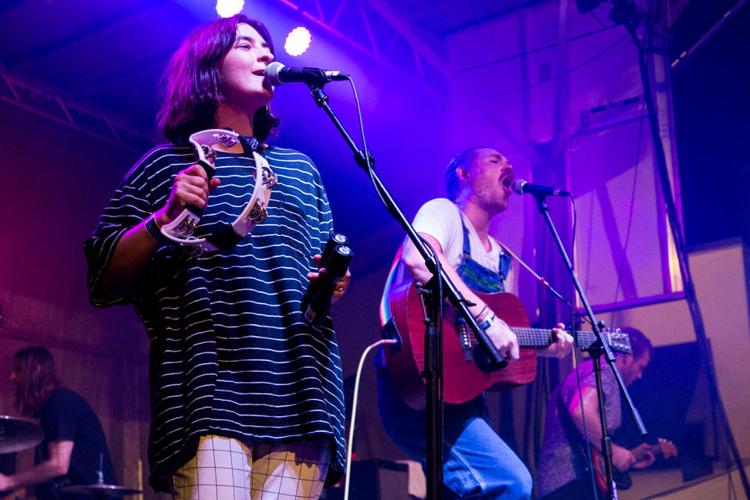 The band started its show late due to what appeared to be technical difficulties specifically affecting the microphones. At 9:30 p.m., Mike MacDonald, guitarist and vocalist for the band, finally announced the beginning of the show.
"We're Family and Friends. Wow, this is a beautiful crowd right now," MacDonald said. "We're gonna play some music. Let's go!"
---
 "They have a great show, and it's a lot of fun. It's definitely one of those that I feel people have been buzzing about."
-Aaron Patrick, UGA student and attendee
---
Immediately, multiple beach balls appeared in the crowd for audience members to bop around during the set. A large number of glow sticks was also dispersed to the crowd, which fans enthusiastically waved about throughout the set.
The band played a variety of songs from its old albums and debut album "Felix Culpa," which was released in June of this year.
The show was infectiously energetic with all the members seeming to give 110 percent of their energy the entire show. Bassist David "Tuna" Fortuna was particularly enjoyable to watch as he whipped his long hair back and forth during all the songs.
MacDonald took a moment after their second song to address the crowd and make an unintentionally funny comment.
"Y'all feeling good? Is it hot? I want to see some sweaty sweat bodies," he said. "You know what I mean … I shouldn't have said anything. They shouldn't give me the microphone."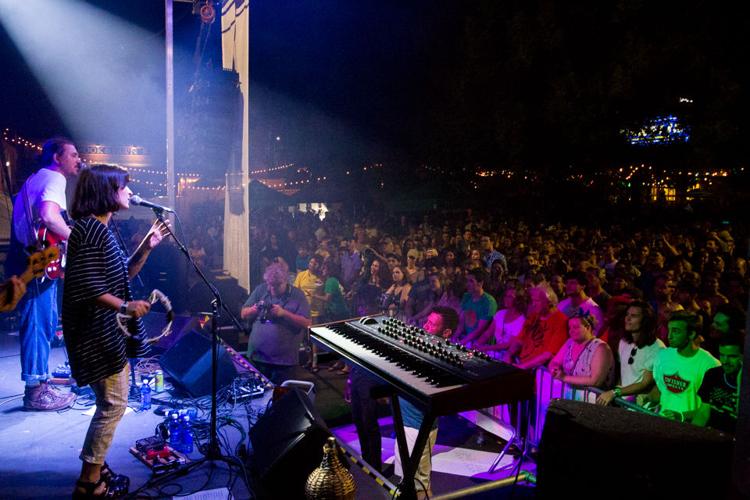 Most of the band members played multiple instruments throughout the set, showcasing the band's musical diversity. They also included some more unusual instruments, such as a tambourine and maraca.
One of the most enjoyable parts of the show was watching the band's two drummers face each other and play. Often times the drummers would be mirroring each other's movements, which was incredibly satisfying to watch.
Aaron Patrick, a master's student at UGA, said he has seen Family and Friends before and was excited to see the band perform again after the weeks of hype building up to AthFest.
"I saw Family and Friends at AthFest last year," Patrick said. "They have a great show, and it's a lot of fun. It's definitely one of those that I feel people have been buzzing about. [Family and Friends] has a lot of appeal."