As AthFest goers, Athens residents and college students walked down Jackson Street this past weekend, they had the chance to see the windows of COMMUNITY filled with a collection of handmade garments. Yet these are not just any handmade garments. Each piece represents the hard-work, time, dedication and artistry of Athens youth who participated in the Lyndon House Arts Center and COMMUNITY collaboration program Wear It: Wearable Art.
Due to a generous grant given to the Lyndon House Arts Center by AthFest Educates, a nonprofit organization that sustains and supports music and arts education for local youth, the event "Windows at Community" will display work made by participants from June 22—28.
The inspiration behind the collaboration came about as program director for the Lyndon House and artist Didi Dunphy wrote the proposal for the AthFest Educates grant.
The fiber room, one of the seven professional and fully-equipped studios located in the Lyndon House, is used mainly by adults for activities such as quiltmaking and weaving. However, Dunphy saw that the space had untapped potential as a space for youth programs.
"I wanted to design a program that utilized that area, those kind of techniques, sewing, fiber arts, fabric arts, fashion design, as we have this beautiful space to do that," Dunphy said. "And what better way than to get our local, sustainable fashion boutique involved in that."
COMMUNITY, a local, sustainable and vintage clothing shop opened by German native Sanni Baumgärtner in 2010, hosts sewing classes to its own, along with a wide array of locally made items.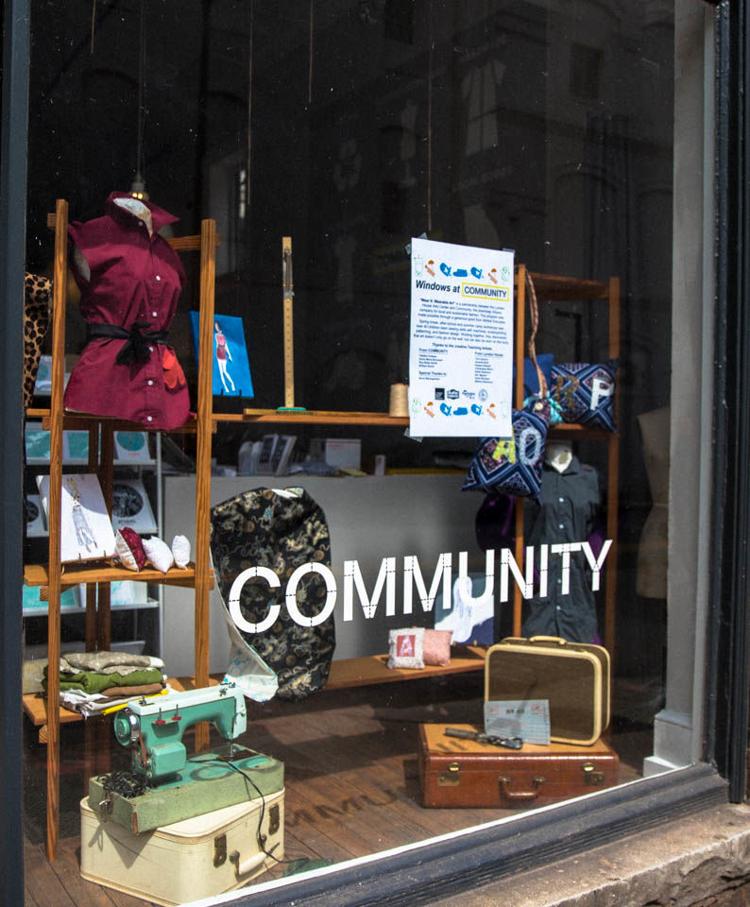 A COMMUNITY sewing instructor since 2015, Tabitha Fielteau, an Athens native and fashion designer, was one of the sewers who volunteered her time and expertise to the Wear It program.
According to Dunphy, there were about 48 children who participated in the program total, with a mix of boys and girls. Although there were some who came in with previous sewing experience, Filteau said she still instructed everyone the same to both share her perspective and ensure each child knew how to use the machine in front of them.
As a seasoned designer with her own clothing line, Filteau also imparted her own sewing advice onto the young participants.
"[I'd] tell them be patient, you're not going to get it right the first time around," Filteau said. "And seam rippers will always be there for you every time you mess up."
Three different sessions for the children, ages 8 to 11, provided experiences with various objectives. For the spring break session, and the spring session, during which participants met a couple hours per week for six weeks, their task was to repurpose a man's shirt - cut it, sew it, add to it - and create a whole new piece.
For Filteau, seeing the passion and eagerness among students with this project was a highlight of the program.
"Some of the kids got really, really creative with the embellishments on it and one student sketched out four different things when she was at home and came back to show me," Filteau said. "That was rewarding."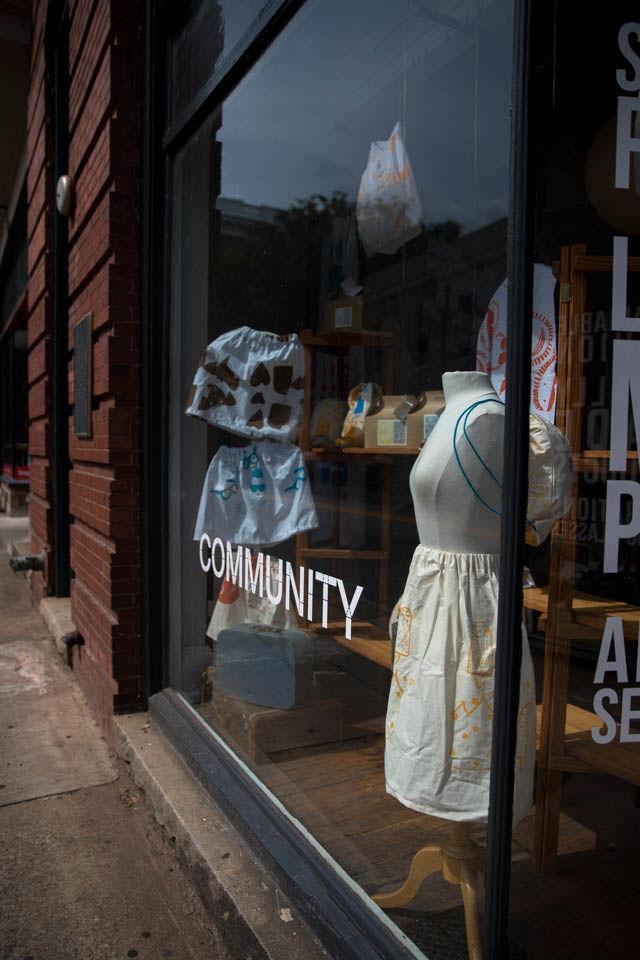 The most recent session, during which participants met everyday for two weeks straight, produced a new and more involved objective.
"They're actually designing their own fabric and screen printing it on yardage that will then become a garment," Dunphy said. "It's incredible; there's some really joyful imagery."
Reflective of the summer season, with bright colors and whimsical patterns, the participants will also turn their self-designed fabric into skirts, capes or backpacks.
"They were put into partners which was genius because you can put two heads together, two different images," Dunphy said. "It provides this very fun application, as well as this grown up attitutide about collaboration and cooperating with other creative talent."
Dunphy is currently planning on creating an evening sewing club for teenagers that will put to use the sewing machines purchased with the grant.
After the bright sun shines and eager eyes gaze upon the works of art, the garments will be taken down from the display and returned to the kids after June 28. While Filteau hopes the display will expose a younger generation to the joys of creating and sewing something of their own, Dunphy hopes this display will show the community the importance of funding for youth art programs.
"Showing that in the community enforces that the arts are an important enrichment to our culture and touches all of our citizens," Dunphy said.