As the month of June began folding up and making room for July, the energy in Athens buzzed with excitement for the end of month festivities, specifically one that dominated the streets of downtown. The tail end of June means AthFest, a weekend full of free outdoor music, the smell of BBQ, freshly spilled beer and sunscreen.
In anticipation for this weekend full of music, Mark Gibson rummaged through his wardrobe and unfolded what some would consider a relic of sorts—a black 2001 AthFest shirt styled in retro arcade font. Gibson has been wearing this shirt for 17 years and brought it out in honor of the 22nd AthFest.
Gibson comes to AthFest for the music. Though this is a common answer, it's really the only answer Gibson could give, and he meant it. There was nothing else he would rather be doing on this sticky, mid-summer weekend than listening to live music, and he has felt the same about each AthFest since it started.
Having been to every AthFest since its genesis, his highlights naturally included seeing Widespread Panic and other big bands, as well as a personal favorite memory of making a video on his handheld camera of his friends dancing while Randall Bramblett Band performed at AthFest 17 years ago. Rather than focusing on the band, he focused on the way the music made his friends feel, and said this has resonated more with him than the band's performance.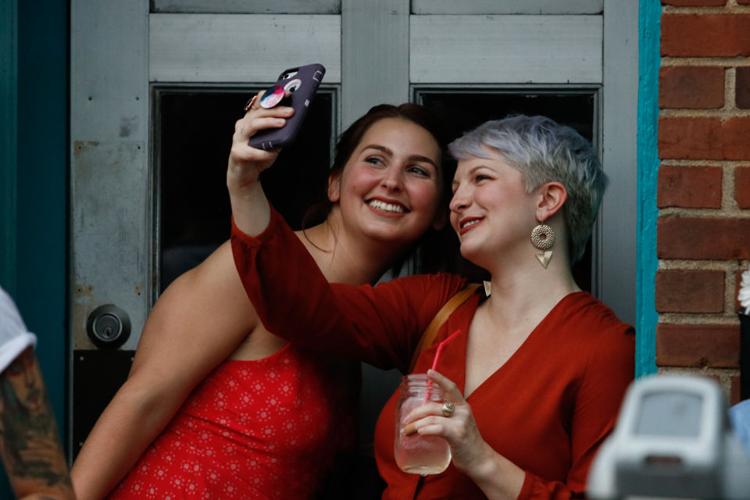 The atmosphere of sharing community with friends during a consistent flow of live music is a highlight that blankets the whole weekend for more attendees than just Gibson. Kelley Buttrick, a graduate from the University of Georgia and an Athens local, was enjoying her Sunday afternoon at AthFest at Creature Comforts.
"One of the highlights is just being here in this environment," Buttrick said. "It is like all of Athens comes together—the people who live here, the people who play here, the students, everybody comes together. We're all hanging out, we are all enjoying music, we all enjoying the culture and just celebrating everything that is Athens."
---
"I am so proud to be back here, I was a community member for 22 years and I love to come back to AthFest. Every year I get to see bands and the progression and the student progression of music."
- Tia Jackson, AthFest vendor
---
While headliners on Gibson's 2001 shirt included bands current students might have never heard of, including Japancakes and Shawn Mullins, this year's 2018 AthFest headliners included Family and Friends and the Dirty Dozen Brass Band.
A given highlight for the AthFest weekend is the headliners. And for Grant McCracken, a 21-year-old Kennesaw State University student who ventured over to Athens for the weekend, he found himself enthralled with one headliner in particular.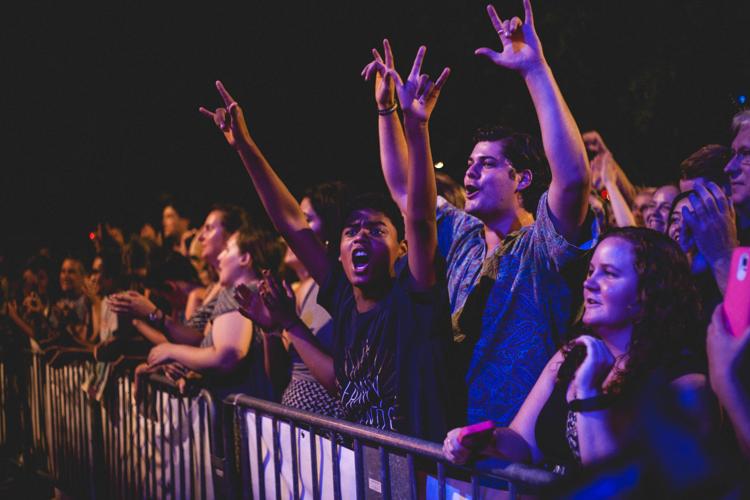 "I really digged Family and Friends because they had the double drum sets," McCracken said. "To see them having a blast going back and forth with each other was so cool. It wasn't overwhelming have two drum sets like you would think, they worked great together."
AthFest raises money for AthFest Educates, a nonprofit working to provide musical education and exploration for the younger generations. This year, AthFest provided an entire stage area for the youth to perform with their bands.
McCracken was not only impressed by the young talent performing on the KidsFest stage, but he was happy to see how music is being fortified in the youth of Athens. He raved in particular about Eggboy and The Sandals Music Party, who both performed on Sunday.
"I want to give a shout out to the kids stage. We went other there, they have some talent," Grant said. "It's so cool to see the younger generation like that."
From the youth to the political, all are welcome at AthFest. With two political figures, Mayor-elect Kelly Girtz and County Commissioner Mariah Parker, making an impressionable appearance this weekend, one in particular put on a set to remember.
Linqua Franqa, Mariah Parker's stage name, set the bar high on the first night of AthFest with a performance that stuck with many people, including Steve Chrestman. Chrestman said he was both inspired because of Linqua Franqa's show, and the variety it brought to the overall festival.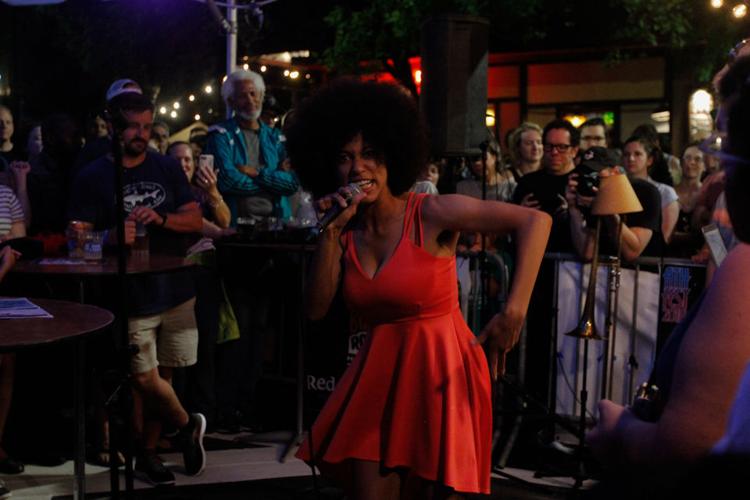 "Linqua Franqa on Friday night was really moving. It was politically engaging," Chrestman said. "It was really cool how she was so inspirational to other women, and children who were in attendance because she was like 'Here I am, I'm doing this but you're next.' Which I thought was a really cool way of reaching out to the audience."
Despite the rain that delayed Franqa's performance, Chrestman still felt it contributed to the distinctive start to the weekend. Because of the rain, Franqa's performance was pushed into a tent adorned with string lights and a makeshift red tape barricade. This provided both a intimate and and impressionable performance.
"I thought it was a happy accident because I guess the rain forced everyone under the tent. I think it was really cool and really intimate. It was just sort of inspirational to see young minority leadership," Chrestman said.
Over the years AthFest has grown from 60 bands on the courthouse steps to a three day long weekend full of hours on end of live music. Current and past residents are magnetically drawn to Athens for this weekend once a year to be reminded of the tucked away iconic music city.
"I am so proud to be back here, I was a community member for 22 years and I love to come back to AthFest. Every year I get to see bands and the progression and the student progression of music. I'm so proud to know some of the musicians that are out here and showing their talents," said Tia Jackson. Jackson, had been at the festival all weekend as a vendor selling natural products.
---
Maggie Holland, Megan Wahn and Abby McGill compiled this article.