Timing is everything in sourdough breadmaking. It's a painstaking process: you squish together an active starter with water and flour until a dough is formed. You wait. You add salt and leave the dough to bulk ferment for at least three hours. You shape the dough and let it rise again. Too much time in the final step, however, and your bread will over-proof and explode.
Prior to the pandemic, Athens breadmaker Johanna Nicol said she was struggling to live a life and make bread at the same time. Her newfound free time, coupled with a need to avoid the grocery store as much as possible, has given her some time to return to the hairsplitting craft.
"If you're at home, you have nothing better to do than sit and watch bread," Nicol said.
The silver lining of the quarantine, if there ever was one, is the surplus of free time to finally complete something that has been put on the backburner, said Jessie Frary, the Athens-based owner of Cottage Cakery. For many, that has translated into baking — from the nearly ubiquitous banana bread, of which Google Trends indicates a surge in popularity within the past 30 days, to focaccia, sourdough or yeasty no-knead bread.
There is a drawback to the spike in baking interest, however. Much like grocery shelves were swiped of paper products, pasta and canned goods when the shelter-in-place was first implemented, packages of dry baker's yeast are experiencing a nationwide shortage, according to The Washington Post.
Yeast is a live culture often used as a leavening agent in bread. The yeast industry at large was unprepared for the surge in demand because there's usually a lull for breadmaking products and ingredients in the first few months of the year, according to information given to Slate by Robb MacKie, the president and CEO of the American Bakers Association.
Scaling up yeast production is difficult because its growing process is restricted by a biological clock, according to Slate. There are ways to grow yeast at home, though the process doesn't produce consistent results.
Kara Brown, the general manager of the Daily Groceries Co-op, said it has been increasingly difficult to order yeast from distributors because the supply chain cannot sustain the increased demand. Yeast is a specific ingredient used less commonly in baked goods than flour or sugar, so grocery stores weren't accustomed to stocking as much of it.
Flour power
Flour has also been more difficult to purchase at grocery stores. In ordinary circumstances, the Daily Co-op is stocked with an array of wheat, white and gluten-free flours from King Arthur Flour, Bob's Red Mill and the local DaySpring Farms.
Though DaySpring has been able to consistently supply the co-op with all-purpose flours, it has been increasingly difficult to order from nonlocal distributors. It's gotten to the point where the co-op cannot order rye or buckwheat flours from Bob's Red Mill.
There is, however, a wealth of gluten-free options still available — garbanzo bean, almond and coconut flour. The most popular flours are the most difficult to come by, Brown said.
Some Athens area restaurants, such as Pulaski Heights BBQ, have begun to sell flour and other pantry staples at a small markup, Nicol said. This is partially done to fulfill minimum orders they must make to distributors.
Nicol has not felt the brunt of flour or yeast shortages because she orders pantry staples in bulk through Home.Made, her former employer. She estimates that she has 75 pounds of flour in her kitchen and usually buys a pound of yeast at a time.
Sourdough slime
Though not a direct response to the flour shortage, Independent Baking Co. began selling its house-milled stone-ground whole wheat and whole rye flours in mid-April after noticing more and more customers asking if the bakery sold flour in bulk.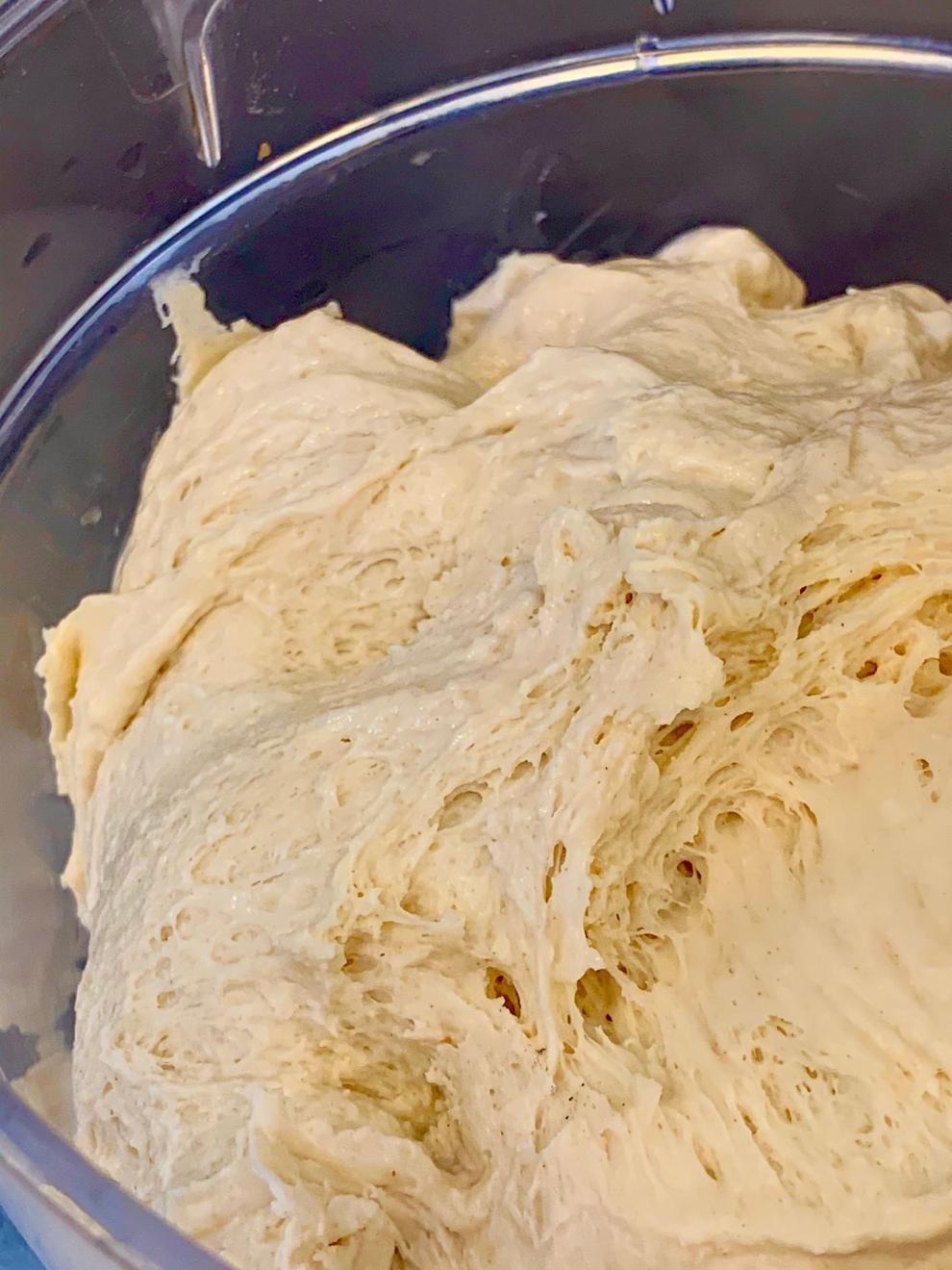 "I didn't realize how low grocery stores were on flour at the time," co-owner Kevin Scollo said. "I had it, so I might as well just offer it if I can. For Athens, or other people in the community to have access to freshly-milled flour is kind of cool, I think. I wish I had access to that when I was first starting to get into breadmaking."
Independent is also offering its sourdough starter — a squishy, bubbly gunk of fermented live cultures used to make sourdough bread. Made of only flour and water, the starter naturally captures wild yeast in the air and does not require adding commercial baker's yeast. It smells of bananas, or rotting milk, or beer.
If people want to experiment with sourdough starter, it's better to get it from a bakery than trying to make their own, Scollo said.
Though the bakery has always offered its starter for free, Scollo didn't advertise it until recently. Prior to the pandemic, he noticed a steady stream of customers coming in and asking to pay for it. It's Scollo's personal belief, and that of former Independent owner Thomas Leonard, that bakeries should give starters away for free.
"If someone wants to learn how to bake bread, why should I charge them that the air is literally giving me?" Scollo said. "The wild yeast in our environment is what is in sourdough starter. I'm getting that for free from the air, so it's like, why would I charge people for it?"
If there's ever a time to perfect a knack for baking and breadmaking, it's now, Nicol said. Making bread is a millennia-old activity, and the fact that half of the world has separated itself from the activity is "so tremendously is depressing," she said.
"Even if it's bad, it doesn't matter — for millennia, people made devastating bread that we would not want to eat, but no matter what it is, how poor the results, I think it's hugely important," Nicol said. "It can remind you of simple, wonderful things in life because bread is simple in lots of ways."