We made a call to our readers to find out which Athens staples were their top choices, and then we picked a few favorites of our own. From best late-night bite to best spot to play trivia, here are your 2022 Most Best Award Winners. 
---
Readers Picks 
Best New Local Restaurant 
ZZ & Simone's
ZZ & Simone's is Five Points' own little slice of Italy and a haven of fine dining. After opening in late 2021, its picturesque patio and rich food have left a long-lasting impression. The menu is dotted with seasonal flavors as well as Italian classics like tagliatelle bolognese and a variety of interesting pizzas. One word of advice– don't skip out on dessert.
Best Brunch
Big City Bread Cafe
Big City Bread Cafe has been feeding Athenians since 1998. This restaurant attracts a long line of customers on the weekends, but it has plenty of space to accommodate hungry guests in its cozy dining room and spacious outdoor patio. In addition to freshly baked goods, Big City Bread serves thick slices of French toast, impressive biscuit sandwiches and plenty more options. 
Best New Chain Restaurant 
Slutty Vegan
Since opening on Baxter Street in May 2022, Slutty Vegan has become a local favorite for vegetarians, vegans and meat eaters alike. Before coming to Athens as the town's only completely vegan restaurant, the eatery gained widespread support and attention because of its food trucks and locations in Atlanta. With a menu featuring an array of provocatively-named plant-based dishes, Slutty Vegan brings a vegan twist to the fast dining experience.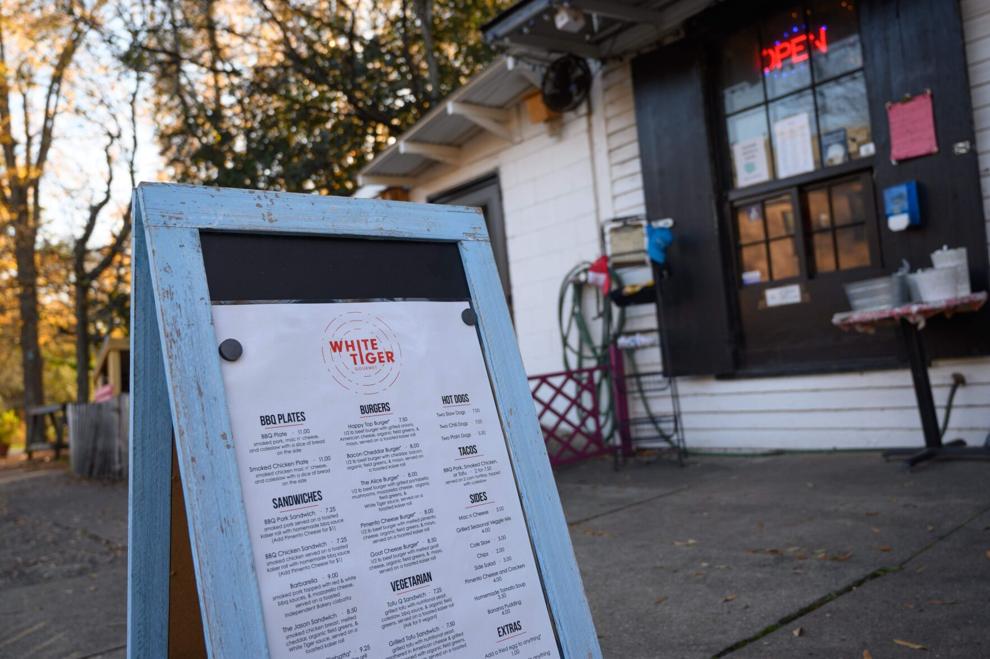 Best BBQ 
White Tiger Gourmet
Located in the heart of historic Normaltown, White Tiger is known for its cozy outdoor seating and red-checkered plates. It serves BBQ plates, pulled pork sandwiches and caters to vegetarians and vegans with grilled tofu and portabella sandwiches. 
Best Food Truck 
Agua Linda
The Agua Linda food truck has been spotted at many events around Athens and serves quesadillas, empanadas, burritos and tacos. While you can choose from their two brick-and-mortar locations, you also enjoy the Mexican cuisine on the go.
Favorite UGA Dining Hall 
Bolton Dining Commons
Located in one of the most popular parts of campus, Bolton is the largest on-campus dining location. It offers a variety of options seven days a week, from made-to-order breakfast to many different international cuisines. 
Best Watkinsville Restaurant 
White Tiger Deluxe
The 2022 expansion to the original on Hiawassee Avenue in Athens, White Tiger Deluxe brings double the disco to Watkinsville with a bright and fresh atmosphere and added brunch offerings, including sweet scones and BBQ omelets. 
Best Outdoor Brews
Creature Comforts
Enjoy a beer with friends and bask in good weather at the Creature Comforts downtown taproom. Be sure to stop by when the Athens Farmers Market is in session — there's live music, food vendors and produce to enjoy all while sipping on a Creature Comforts brew. Of course, Creature Comforts is more than just a brewery. The business is intentional about having a positive impact on the Athens community through its service campaigns which focus on addressing Athens' pressing needs and supporting local artists.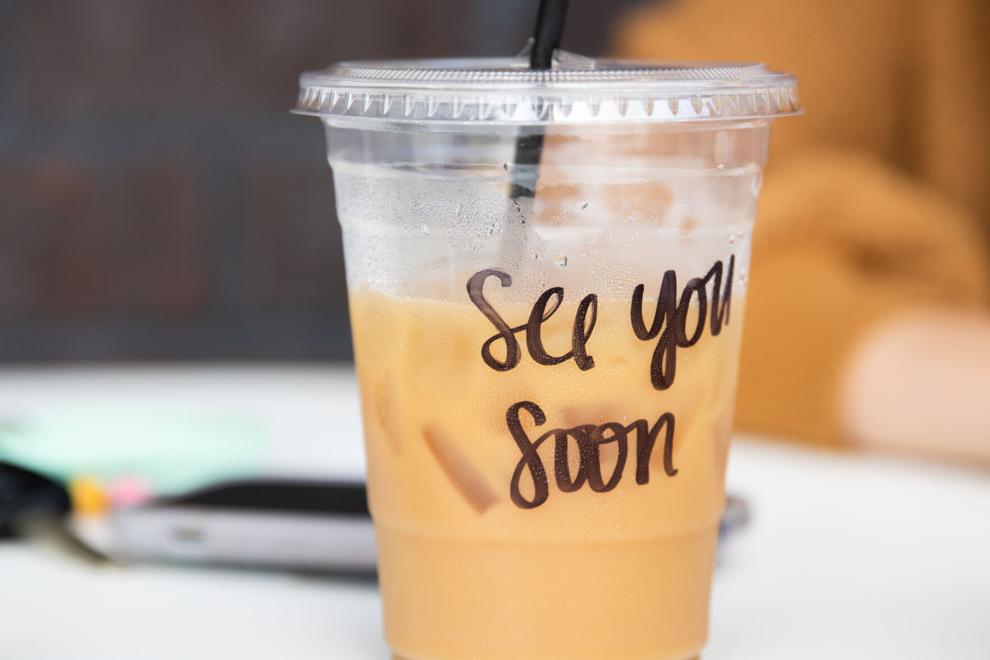 Best Coffee Shop 
Bitty & Beau's Coffee
Bitty & Beau's Coffee prides itself as more than just a coffee shop. The Athens location opened in September 2021, becoming the city's first business to primarily hire employees with intellectual and developmental disabilities. Known for its uplifting messages and friendly staff, the cafe advocates for inclusion in the workforce as part of a growing national chain. 
Best Bubble Tea
Bubble Cafe
Nestled near UGA's campus in downtown Athens, Bubble Cafe is a beloved spot to students and locals alike. Bubble Cafe is known for its many flavors of boba tea and other drinks, but also offers foods like poke and rice bowls, noodle soup and dumplings. 
Best Beauty Treatment 
Sugar Polish Nail Bar
Located in the shops below The Mark apartment complex, Sugar Polish specializes in modern nail designs and artwork. Beyond luxurious mani-pedis, this beauty bar also offers waxing services from top to bottom.
Best Thrift Store
Dynamite Vintage
Opened in 2001, this Athens staple brings vintage clothing to the Classic City. The vintage clothing store is on North Jackson Street and stands out from the typical thrift store because each item that comes through is thoughtfully hand-picked by Loretta Paluck, the owner and curator.
Best Trivia (tie)
Blind Pig Tavern Downtown
While Blind Pig Tavern has several Athens locations, the Downtown location takes the cake, along with Hi-Lo Lounge, for best trivia offerings. Typically on Wednesday nights, Blind Pig's trivia is paired with unbeatable drink specials.
Hi-Lo Lounge 
More than just globally-inspired sandwiches and innovative cocktails, Hi-Lo Lounge, located in Normaltown, is well-known for its Tuesday-night trivia. Grab a drink (or a hot dog) and snag a seat before testing your knowledge.  
Best Art Gallery
Lyndon House Arts Center
The Lyndon House Arts Center on Hoyt Street is a cornerstone of Athens-Clarke County's artistic efforts. With numerous curated exhibits free and open to the public throughout the year, the gallery also hosts artists for discussions every month. And the center doesn't stop there — they offer community events, camps, classes and volunteer opportunities. 
Best Yoga studio
Five Points Yoga
Established in 2008, Five Points Yoga welcomes newbies and yogis to the floor with open arms. The studio offers a variety of practices from restorative to Vinyasa and special events from retreats to wine tastings. 
Best Bike Shop
The Hub Bicycles
A local staple to the cycling community, The Hub has made a home in Five Points for years. Offering tune-ups, sales and group rides, this one-stop-shop has fostered a sense of confidence in biking in novices and pros alike.  
Best Public Park 
Sandy Creek Park
Sandy Creek Park, located off Bob Holman Road, is a picturesque spot to walk the dog, picnic with family and friends or even go for a swim. The park has tables to picnic on, five trails with a total of 16.7 miles and a sandy beach with public lake access. This is the perfect spot to go for a swim on a hot day. 
Best Boutique
Cheeky Peach
Walking down Clayton Street, you may have noticed Cheeky Peach's quippy gameday marquee. The downtown boutique, founded by University of Georgia alum Katie Jacobs in 2010, doesn't just sell fashionable clothing items. The local business offers personalized styling sessions and private shopping events.  
---
 Editors Picks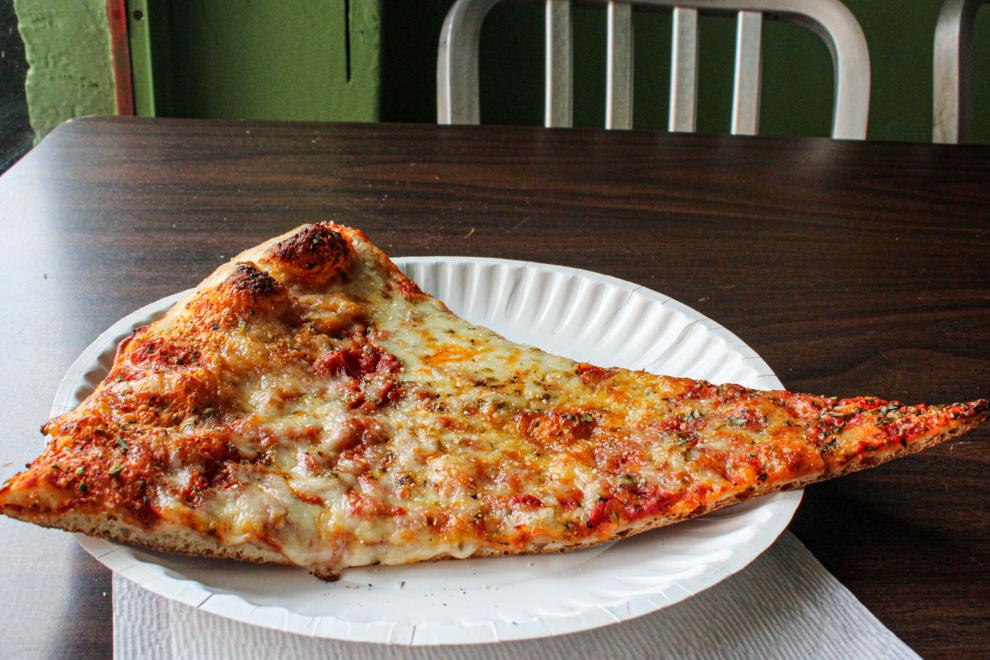 Best Late-Night Bite 
Little Italy Pizzeria
After a night out, nothing is better than a big, greasy slice of pizza from Little Italy (bonus if you get a Miller High Life to wash it down — it's cheaper than the fountain drinks). If you're not in the mood for pizza, the Lumpkin Street mainstay also sells sub sandwiches and salads.
Best Place to Eat When Someone Else is Paying
The National
Bringing a taste of European dining to downtown Athens, The National's locally sourced Mediterranean-inspired fare and airy atmosphere have won the favor of locals. Although it may be out of the price range of some students, The National is a must-go when the opportunity arises. 
Most Anticipated Eatery Expansion 
Cafe Racer
Cafe Racer, a full-service food truck located in Oglethorpe County, has become a cult favorite for its famous coffee and doughnuts. The eatery is completing the construction of a bigger, permanent building on West Broad Street, finally bringing an expanded, fast-food style menu to Athenians.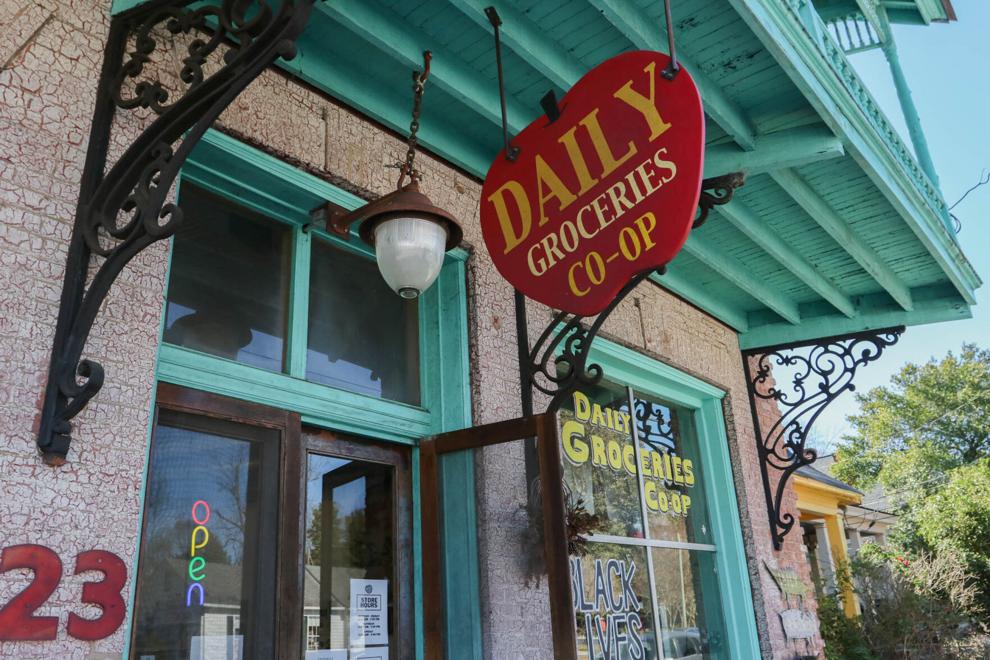 Best Local Ingredients
Daily Groceries Co-Op
Stepping into Daily Groceries feels a bit like stepping into another time, with its small but intentional selection of local goods. Stop by for local produce and flowers, and try a sandwich or dip from the fridge for lunch. 
Best Community Grocery
Collective Harvest's Farm Stand
Collective Harvest works with local farmers to source local products ranging from produce to meet and dairy. Stop by the store on Baxter Street to browse the selection, or sign up for their subscription boxes which can be customized week to week (they even offer a $15 weekly produce box for UGA students). 
Best Dinner & a Show 
International Grill & Bar
Along with an extensive menu featuring Persian food, International Grill & Bar offers plenty of entertainment options for those seeking dinner and a show. Its location on Mitchell Bridge Road is large enough to host a variety of events, like comedy shows, belly dancing and live music throughout the week. The restaurant also has plenty of vegetarian options to satisfy a variety of diners. 
Best Local Cookies
Sweetie Pie by Savie Bakery
An Asian-American fusion bakery, Sweetie Pie by Savie is known for its unique cookie, pastry and cake offerings. With flavors ranging from Terriyaki Temptation to Turmeric Coconut, you'll be in for a treat when selecting a new or seasonal cookie flavor to try. 
Hidden Gem 
Kiké's Kitchen
Kiké's Kitchen began with a family selling homemade food out of their backyard. As more people flocked to try some of Luis Moreno's fresh, authentic birria, the family decided to open up a physical location on Old Danielsville Road. Located in a Chevron gas station, Kiké's Kitchen serves flavorful tacos, juicy birria, tortas and more. It's certainly worth the trip. 
Best Place to Pre-Game
Paloma Park
There's no better place to prepare for a game day than at Paloma Park. Located downtown, this spot serves shareable plates and has an extensive selection of wine, beer and cocktails. On game days, the outdoor beer garden is sure to be packed with Georgia fans watching highlights on the big screen. After having a few drinks, be sure to grab a table and order some plates for the table, like elote street corn ribs, chimichurri fries and much more. 
Best Comeback 
The Globe
In March 2020, The Globe closed its doors, and patrons mourned the closure of a community bar, restaurant and gathering spot. But after two years, the pub reopened in May 2022, replete with new equipment, a simpler menu and an updated upstairs venue space. Thanks to the comeback, The Globe keeps on turning, as it has for over 30 years. 
Best 21st Birthday Destination 
Five Points Bottle Shop 
If you find yourself in Athens on your 21st birthday, Five Points Bottle Shop will give you a free T-shirt for making a birthday purchase. Its impressive collections of wines, beers and spirits is sure to offer something for everyone's tastes. 
Best Mocktails 
SideCar
SideCar opened in early 2022 as chef Mimi Maumus' newest venture. Located beside home.made, this moody bar space has a detailed cocktail menu and serves mouth-watering, shareable plates that change with the season. For those looking to enjoy non-alcoholic drinks, SideCar has an inclusive variety of mocktails and low ABV drinks to choose from. 
Most Welcoming Environment
Buvez
A Euro-style cafe that offers coffee, pastries and more, Buvez has become an Athens favorite for its diverse staff, welcoming atmosphere and weekly lineup of evening performances from local musicians. With both indoor and outdoor seating and an array of art decorating its walls, Buvez is an eatery that provides a safe, homey environment for all of its customers.
Best Classy Cocktails
The Old Pal
The Old Pal is a bar like none other. This spot has been around in Normaltown since 2013 and received ample recognition from publications around the Southeast. Its menu, which changes seasonally, offers an impressive selection of elevated and curated cocktails. In addition to beautifully garnished and interestingly-named cocktails, The Old Pal serves craft beers, Old World wines, whiskey and amari. Drink enthusiasts and casual sippers alike will be delighted by its thorough menu. 
Best Seasonal Lattes
Sips Espresso Cafe
This is the perfect cafe to grab a cup of coffee, crack open a book and enjoy the weather. Sips Espresso Cafe, located in Normaltown, boasts plenty of outdoor seating and a patio that can be adjusted for any type of weather. Sips offers locally roasted coffee as well as a variety of creative seasonal drinks and tasty baked goods. Be sure to check its Instagram to see what new drinks are in season. 
Best COVID-19 Silver Lining
September Days Music Festival
After the 2021 AthFest Music & Arts Festival was canceled due to pandemic-permitting issues, the September Days Festival rose to take its place. Now an annual event, September Days is another opportunity to enjoy the talent of Athens' beloved musicians. 
Your Dog's Favorite Spot 
El Barrio
Known for its affordable tacos and tequilas, El Barrio's large front lawn and screened-in seating area have made it a popular hang-out spot. Your human and four-legged friends are sure to enjoy a pretty afternoon at this Five Points mainstay. 
Best Date Night from the Comfort of your Car
Ciné Drive-in
Popular Athens arthouse cinema Ciné has restarted its weekly drive-in movies. The drive-in is a perfect date-night activity if you're looking for something that doesn't break the bank or even make you get out of your car. 
Best Place to Get a Refill 
Totally Taylored 
Located in the Bottleworks shopping center on Prince, Totally Taylored is a sustainability shop offering eco-friendly refillable home and body-care products. Whether it's laundry detergent or shampoo, you can stop by the shop to fill up your containers. The shop also sells products that help you reduce waste, such as reusable paper(less) towels and toothpaste tablets.
Best Sustainable Mainstay 
Community
Community is a fashion boutique that has sold locally-made clothing, gifts and decor for over a decade. The sustainable mainstay sells vintage and eco-friendly pieces, including designs from its own label, Community Service.  
Best Bookworm Destination
Avid Bookshop
Avid Bookshop, Athens only locally-owned bookstore, is the perfect destination for readers and book lovers of all ages. The community-focused business has been an Athens staple since 2011, and it opened its location in Athens Five Points neighborhood in 2016. Avid hosts in-person and online literary events, and the shop has a full-service online bookstore.
Best Place to Mosh
40 Watt Club
Moving to its current location on West Washington Street in 1991, the 40 Watt Club is an Athens institution and a must-visit venue for lovers of Athens music and history. The venue has served as the "home base" for several beloved bands such as R.E.M. and Pylon, and the lofty, dimly-lit space provides the perfect environment for a night of moshing and dancing to your favorite local band. 
Best Music with a Mission
Nuçi's Space
Nuçi's Space is a nonprofit organization based in Athens that works toward suicide prevention. With a focus on musicians, Nuçi's provides resources for those struggling with mental illness and affordable, professional care. With youth programs, a recording studio and regular community events, Nuçi's uses its love of music and local artists to make a difference in the community. 
Best Historic Stage 
Morton Theatre
Catching a show at (or at least doing a tour of) the Morton Theatre should be on everyone's Athens bucket list. Built in 1910 by Monroe Bowers "Pink" Morton and located in Athens' Hot Corner district, the theater was once a center of Black business in the area. Take in the history at an upcoming show.
---
Hall of Fame
Readers voted on their top six Athens favorites to be inducted into the Most Best Hall of Fame. Here are the inductees.
Cali n Tito's
Cali n Tito's is known for serving pan-Latin flavor at their Cedar Shoals Drive and Lumpkin Street locations. Their empanadas, burritos and tacos are affordable yet flavorful, and the casual and upbeat atmosphere is accompanied by Latin music year-round. While some might call the decor eclectic, the flags, coffee cans and palm trees simply add to the experience.
Georgia Theatre
It is no surprise that readers voted this cultural landmark into the Hall of Fame. Restored after a 2009 fire, the Georgia Theatre building has taken many identities since it was built in 1889. Since 1935, it has stood as a music venue, and today, the venue and rooftop bar make it a key fixture in the community.
Last Resort Grill
Downtown Athens is the gathering point for many favorite restaurants, including Last Resort Grill, which serves up Southwestern inspired Southern cuisine. Last Resort aims to source its produce and ingredients from local Athens and Georgia vendors to ensure its food is fresh and representative of the Georgia community. While its dinner menu is always a delicious go-to, don't forget to try out Last Resort's extensive brunch flavors.
Mama's Boy
Nationally-acclaimed breakfast spot and Southern dining staple, Mama's Boy is a hallmark restaurant not only in Athens but in the state of Georgia. Their fluffy buttermilk biscuits, Georgia peach french toast and specialty jams are worth the wait.
Weaver D's Delicious Fine Foods
Weaver D's Delicious Fine Foods has been an Athens staple since 1986. The little green building serves up comforting and flavorful soul food with the iconic phrase "automatic for the people," a slogan that the band R.E.M. borrowed from Weaver D's for its Grammy-nominated album. R.E.M. helped bring Weaver D's the popularity its good cooking deserved. Now, the restaurant serves all sorts of classics like fried chicken, catfish, collard greens and more.
Wuxtry Records
Buying and selling vinyl records for more than 45 years, Wuxtry Records has made a name for itself nationally. Listed as one of the top 25 record stores in the country by Rolling Stone, Wuxtry has employed rock stars and captured much of the best elements of Athens' music history.