Ten years ago Corie Jacobs, owner and founder of Ike & Jane, didn't see much job availability in her field of study: journalism. Around that time, someone she knew was looking into opening a restaurant, and Ike & Jane was born.
Although Jacobs is the founder of Ike & Jane, she didn't start out with a huge passion for baking.
"I'm a good mimic," Jacobs said. "I just sort of go where I'm needed and learn how to do what I need to learn how to do. But I'm still doing it, so."
The bakery serves daytime food like sandwiches, doughnuts, cakes, cupcakes, biscuits and various other delectable sweets that change daily based on what's seasonal, fun and current.
"We try to keep it kind of entertaining so you look at stuff and it's not just like 'These are all cupcakes, whatever,'" Jacobs said.
The name Ike & Jane came from the owner's grandparents, so it's no surprise the bakery is focused on feeling like a home and creating a community for the people who live in Normaltown.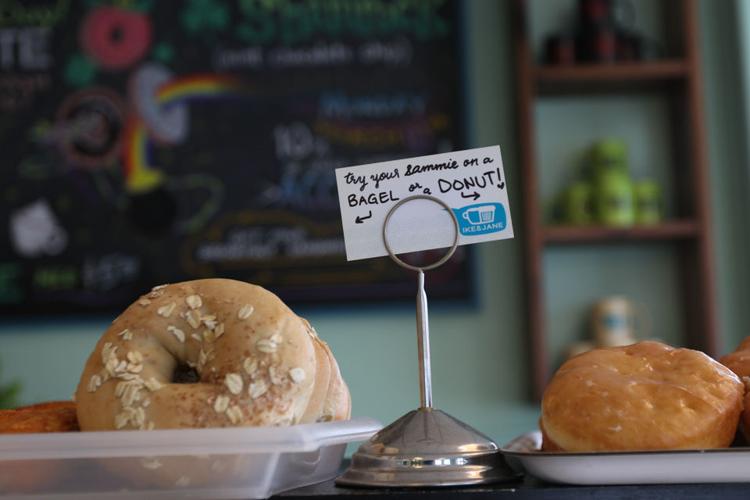 Ashley Lay, the assistant manager at Ike & Jane, said working at the establishment and helping customers feels more like making friends.
"It's really awesome because we'll see kids that come in as infants and grow up with them," Lay said.
The bakery is focused on a homey atmosphere, but despite its relaxed setting, Jacobs said she comes in at 2 a.m. almost every morning to make the doughnuts for the day, according to a video on the Ike & Jane website.
---
"I enjoy being part of the community, and I enjoy the community that we have."
— Corie Jacobs, owner and founder of Ike & Jane
---
The hard work seems to pay off because people keep coming back for the food and the atmosphere.
"It's a really friendly hometown feel when you come in, and I always like their 10% off for doing something crazy," Amy Shuper, a teacher at Athens Technical College from Bogart said. "Today we did an interpretive dance."
Even though the main business is the brick-and-mortar store, the bakery also does custom order cakes for weddings and events.
Jacobs' favorites to make are the giant doughnut cakes and the doughnut cakes, which is a stand filled with doughnuts.
"[The doughnut stands] are really fun just because people get so excited when they see them," Jacobs said. "It's hard to set them up because people are constantly trying to steal them from you."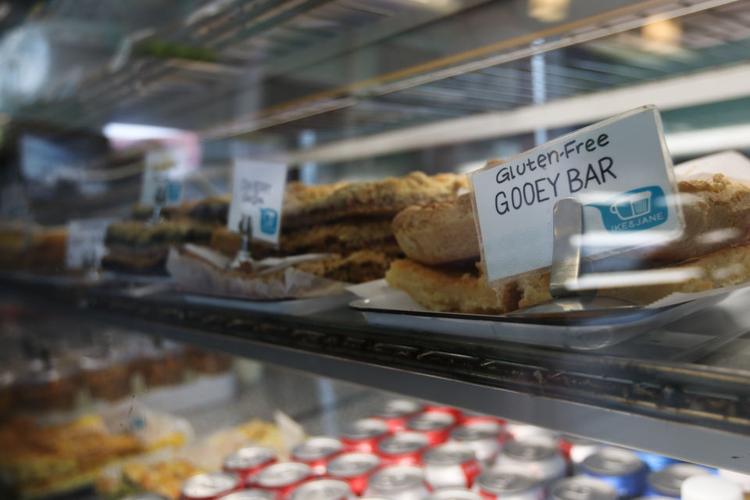 Although baking is a crucial part of running the bakery, there are also other things that make working there fun and enjoyable, like a hands-on boss. Lay said Jacobs is always focused on keeping customers happy and making sure the level of quality is up to her standards.
Jacobs hopes the bakery will be around for many more years, and based on what customers have to say it will be — especially since the area surrounding the bakery is growing.
"It's been really great to grow with the area [around us]," Jacobs said. "It's been really exciting. I enjoy being part of the community and I enjoy the community that we have."