Athens is known as a city of creativity and artistic expression, with an emphasis on a vibrant and storied music scene.
Reinforcing this reputation, numerous public and private institutions have promoted public art projects that have become integral parts of downtown Athens' creative appeal.
The Red & Black has created a guide to give a comprehensive view of local public art projects downtown.
Murals
A plethora of murals dot the sides of buildings downtown, ranging from culturally significant and commemorative works of art to quirky additions that enhance outdoor dining.
The Hot Corner mural on Washington Street was finished in 2019 and commemorates the cultural legacy of the historic hub of Black-owned businesses in Athens known as the Hot Corner.
The work was a collaboration between local artist Broderick Flanigan and Miami-based artist Elio Mercado. The project was coordinated by the Athens Cultural Affairs Commission, or the ACAC, and funding came through a portion of the county's sales tax and a National Endowment for the Arts matching grant.
"[The Hot Corner mural] is really our largest, one of the most professionally executed murals in town," said Andrew Salinas, chair of the ACAC.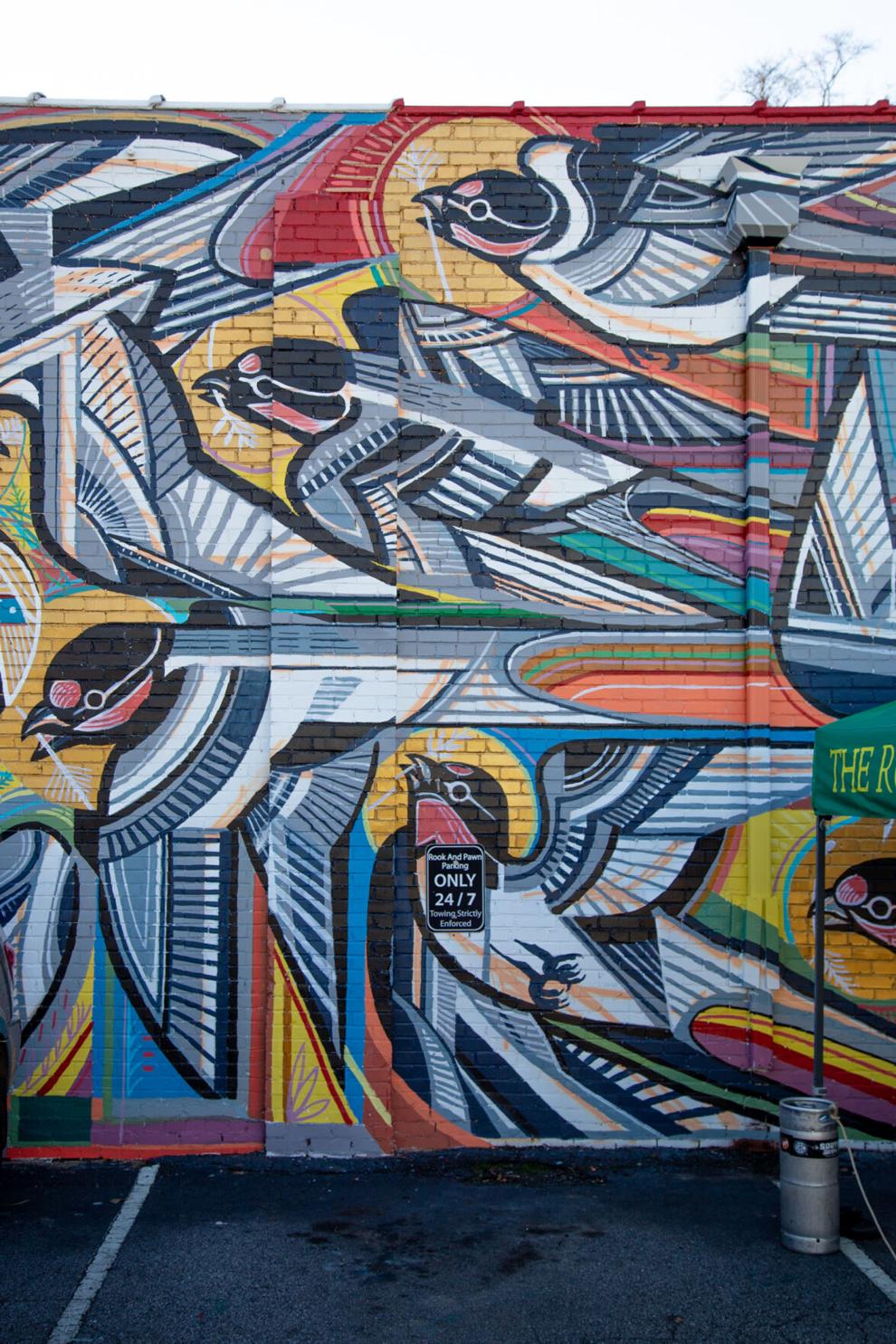 The "Hope" mural on Washington Street was created in October 2020 and celebrates 25 years of the AthFest Music and Arts Festival. The nonprofit AthFest Educates and local artist David Hale partnered to create the mural, which showcases 25 swallows carry branches to a nest of hope.
The project "[epitomizes] the desire to rebuild a stronger and brighter future for Athens," according to a placard on the mural, which was painted on the side of Epiphany Boutique.
Athens' downtown area is also decorated with murals commissioned by shops, restaurants and bars. Creature Comforts Brewing Co., Last Resort Grill, Little Kings Shuffle Club, Chuck's Fish, Republic Salon and Classic City Cycling are all businesses that have embellished their outdoor spaces with murals.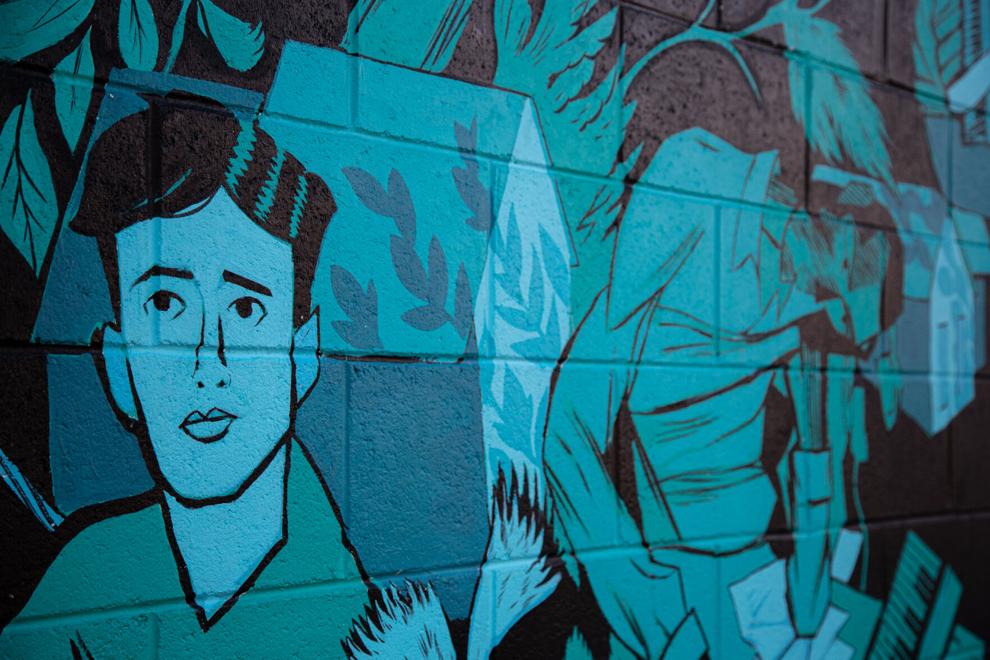 On Hancock Avenue, Little Kings Shuffle Club showcases some abstract designs by artists Trek Matthews and Peter Ferrari. Chuck's Fish and Classic City Cycling have Instagram-worthy, word-based murals — they read "Hey Baby, Athens GA," and "Greetings from Athens," respectively.
Parking Decks
As unlikely venues for art, two parking decks in downtown Athens showcase installations by various artists.
The vertical gallery in the College Avenue deck stairwell houses nine works of art. Various institutions came together to produce the gallery in 2018 as part of an "Art Decko" project that promotes public art in unexpected places. The pieces range from absurdist portraits to historical references.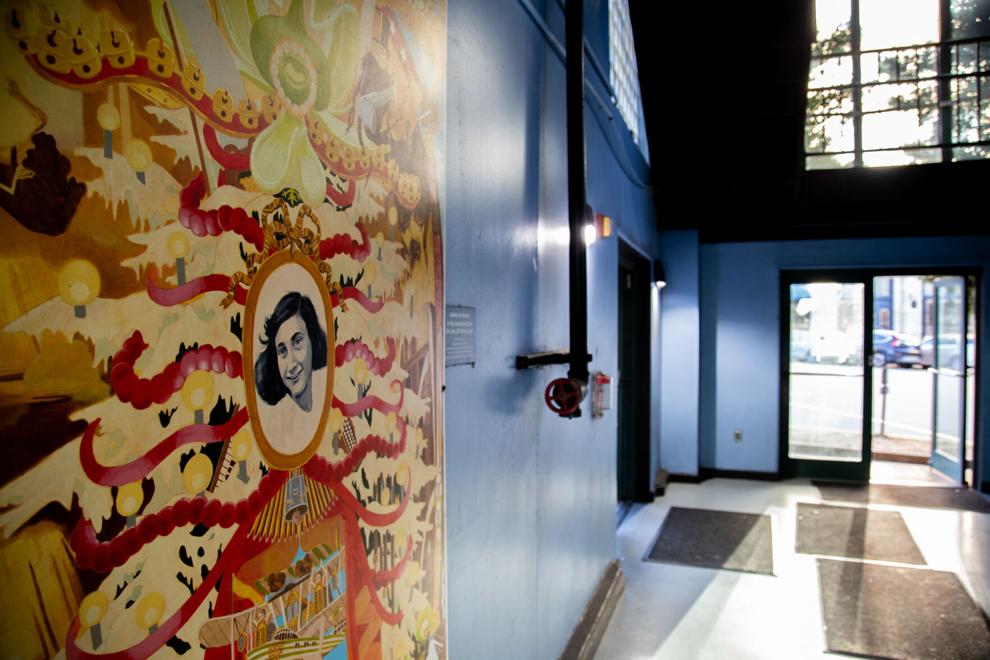 In the same parking deck, the first level is decorated with a mural of chrysanthemums by artist Lou Kregel, who incorporated the same floral design as the logo for the 2016 AthFest Music and Arts Festival. The design can now be seen in over 70 iterations throughout the Athens area.
Meanwhile the West Washington Street parking deck showcases banners that were designed by three local artists: Heidi Hensley, Robert Clements and Jared Brown. Completed in 2011, it was the first project of the ACAC.
Public Art Projects
Walking down the streets of downtown Athens, you are likely to stumble upon various collections of art, such as painted fire hydrants, decorated bulldogs and mosaic lamp posts.
The hydrants seen throughout Athens were painted in a county government project called "Fire Up the Hydrants." According to the Athens-Clarke County government website, 20 artists created designs for the hydrants in celebration of 80 years of drinking water delivery service from the county water treatment plant.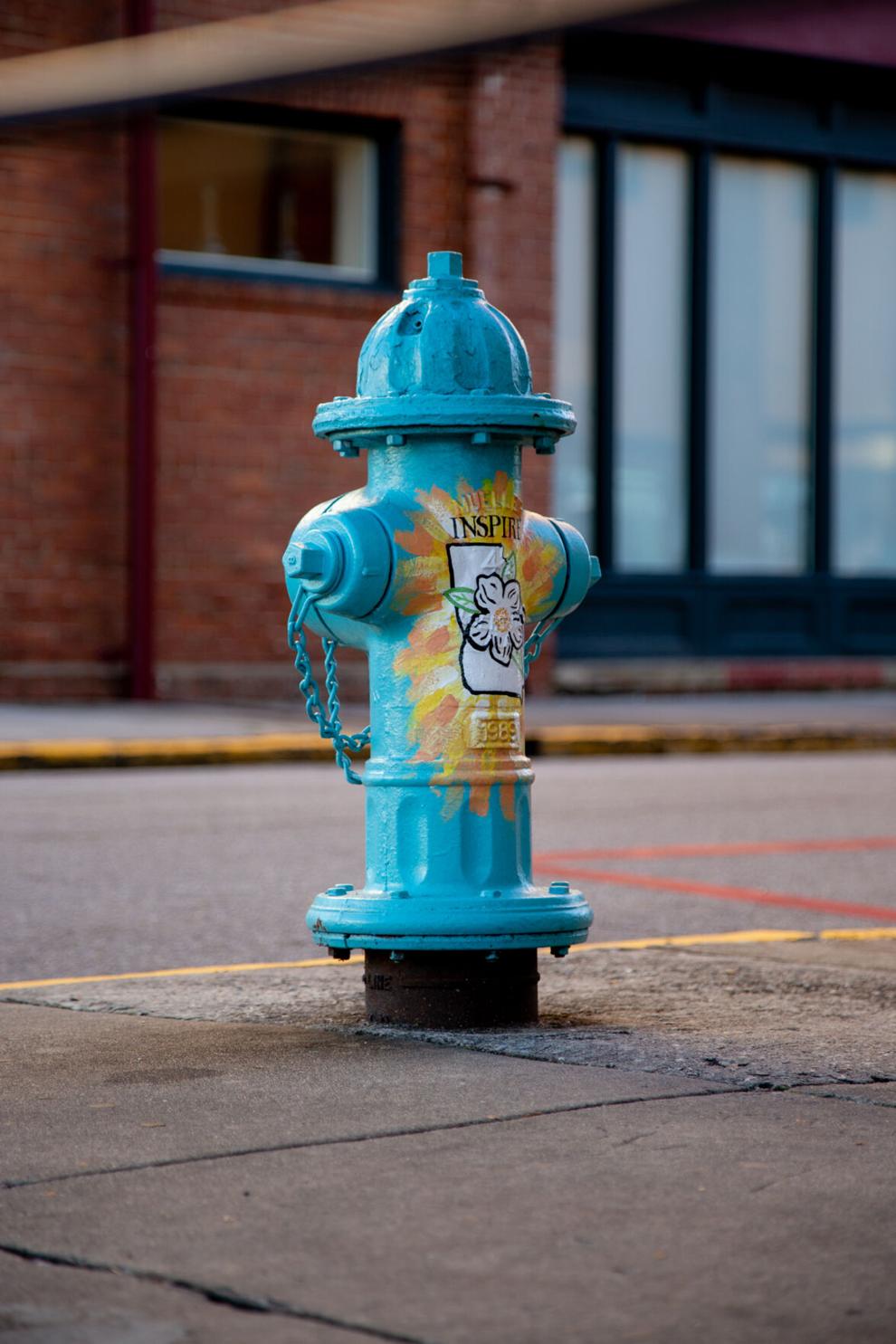 You may also notice painted bulldog sculptures around the Athens community, many of which are found downtown.
The project to create bulldog sculptures was started by the Athens-Oconee Junior Woman's Club in 2002 as a way to showcase local artists and raise money for AIDS relief in Athens. Nearly 50 bulldogs were auctioned off in 2010 and the club raised around $25,000.
Director of Business Services at the ADDA Linda Ford said that this project was one of the first largely organized public art programs in Athens. And since then, artistic endeavors in the community have only continued to grow.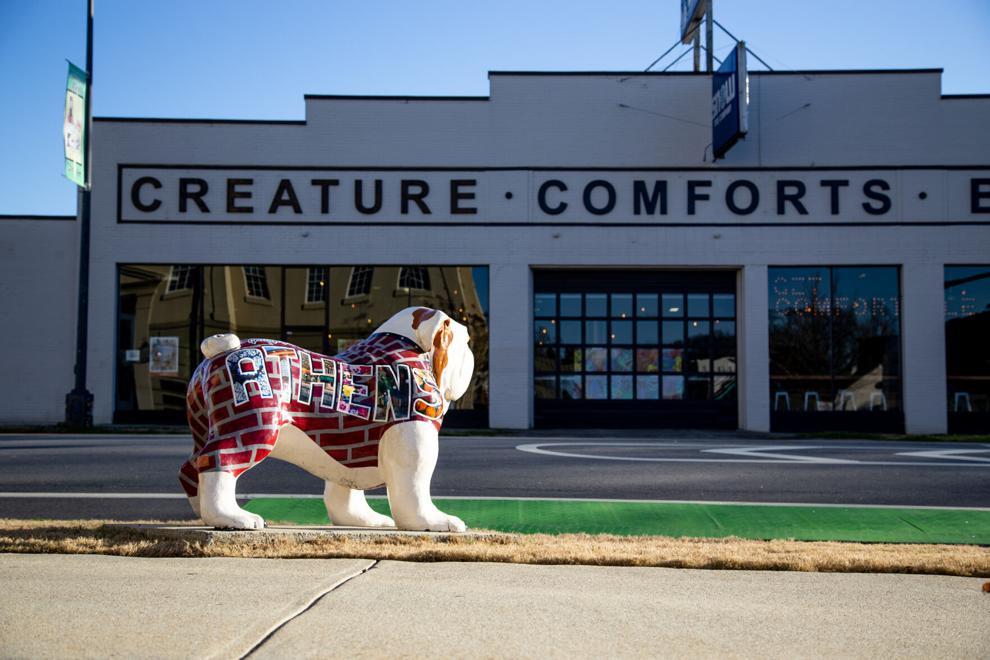 Artist Krysia Ara is behind the many downtown light pole bases embellished with mosaic tile designs. The project, called "Project Gingko'' started in 2018 and now includes a dozen mosaics that depict scenes inspired by nature, soundwaves, wildlife and bicycles.
Ara's mosaics were commissioned by the Athens Downtown Development Authority (ADDA), an organization that works to improve the central business district of downtown in order to benefit the Athens community.
In addition to promoting and funding public art, the organization manages parking in the downtown area. "When people put a quarter in the parking meter, one of the places it goes is to public art downtown," Ford said.
Statues
The sculpture titled "Spirit of Athens" can be found outside City Hall on College Avenue and was created by American sculptor and former professor at the University of Georgia, William Thompson.The sculpture, also called "Torchlighter," was dedicated in 1996 to commemorate the 1996 Olympic Games held in Atlanta, in which competitions for three sports were held in Athens.
A statue of the Greek goddess Athena stands outside the Classic Center on Thomas Street. The work was created by Jean Westmacott in the '90s and pays homage to the namesake of Athens, Greece, and the ideal of wisdom that Athena represents.
Pioneer aviator Ben Epps is also commemorated in a statue on Washington Street, across the street from the bicycle shop where he built his first plane. Originally from Oconee County, Epps is known as Georgia's first pilot.
Upcoming Projects
"The more projects we do, the more I think people want public art, especially in their communities," Salinas said. The commission is currently planning an art installation of steel pipe tubing as part of renovations on Clayton Street.
The Athens Area Arts Council sent out a call for artists for a collaborative Athens Mural Alley Project, in which as many as six artists will paint designs on panels. Applications closed on Feb. 15, and once artists are selected, they will create murals that are to be showcased in an alleyway between Clayton and Washington Street.
"We want to … showcase our local artists and be a haven for other national artists to make our landscapes so unique and so reflective of how creative our community is," said Tatiana Veneruso, Public Art Coordinator for the ACAC. "These projects really establish a sense of place."