"Invest in the human soul, who knows — it might be a diamond in the rough."
These words are written on the homepage of the University of Georgia chapter website for the National Council of Negro Women, below  a group photo of the college's sisterhood.
The quote is attributed to Mary McLeod Bethune, who founded the first NCNW in 1935, she pledged to "make a lasting contribution to all that is finest and best in America."
Now, 83 years later, this soulful investment has turned into a national organization that reaches more than 25,000, according to the NCNW national website.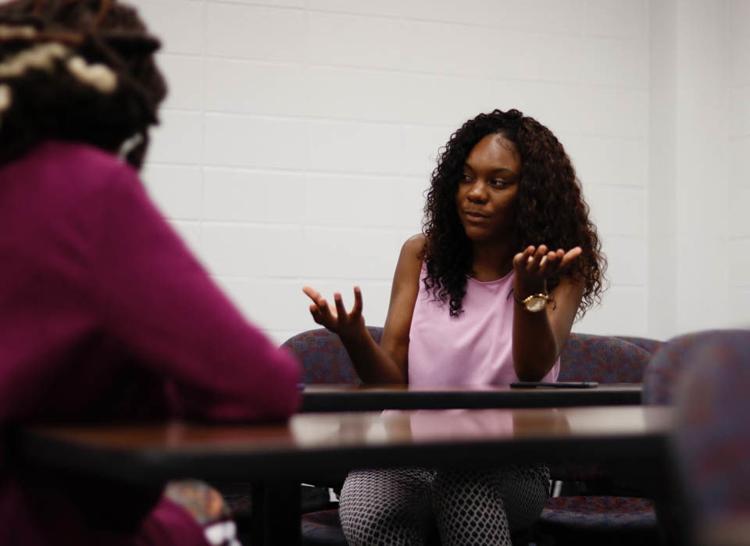 In August 2015, NCNW was reinstated to UGA's campus.
"We're a women's organization on campus that tries to foster a community amongst black women on campus and give them a safe space to speak," said Courtney Blackwell, a senior fashion merchandising major from Marietta and president of UGA's NCNW.
In addition to providing a safe and welcoming community, NCNW also seeks to help educate and develop the worldly knowledge of its members. The organization develops events structured around its four main pillars: economic empowerment, public policy, health and education.
These events range from voter registration opportunities to political debates to breast cancer awareness promotions and programs on rape culture — all with the mission to inform members and help expand their academic, social and cultural perceptions.
Blackwell, who has been a member since the spring of her freshman year, took a leap of faith and soon found herself climbing to the top of the organization's executive positions.
"I really fell in love with it, just the mission behind it," Blackwell said. "It's truly a gem to have it on campus just because we do attend a [Predominately White Institution] and so a lot of the times, when you're the only black person in the classroom, you can feel alone. It's really nice to have an organization where you can see a familiar face and somebody who may understand what you're going through."
As a Predominantly White Institution, or PWI, less than 30 percent of the students enrolled at UGA in 2017 are non-white, with less than 8.5 percent who identify as black, according to the Office of Institutional Research.
"Even though I'm a minority on campus, I've never felt uncomfortable walking or like I didn't belong," said Alexis Boss, a senior political science and international affairs major from Atlanta and vice president of UGA's NCNW. It's just [that] you see it because you're the dot on the whiteboard."
---
"I just want [NCNW] to have impacted someone in a positive way."
-Courtney Blackwell, president
---
Overall, the executives of NCNW felt that UGA is supportive of their organization and actively seek to foster a campus community where students feel welcome and embraced regardless of their race.
"You don't want people to come to a school where they don't feel welcome," Boss said.
Both Blackwell and Boss have big goals in mind for the upcoming school year. This includes adding more than just women of color to their organization.
"I would really like other women to feel like they can come out," Blackwell said. "A lot of the [issues] that black women face, a lot of other women face as well. I don't want them to be scared off by the name."
The women of NCNW aren't merely trying to ask women to join their organization — rather, they're asking them to become a member of their extended family.
"We really want to have that sister feeling because that's what we promote," Boss said. "That's what we put out there — to include women, and not just to include women of color, but to include women on campus, period. We really try to bridge that gap within women."
At the end of August, the organization hosted a business casual photo shoot, which it labeled as a woman empowerment program.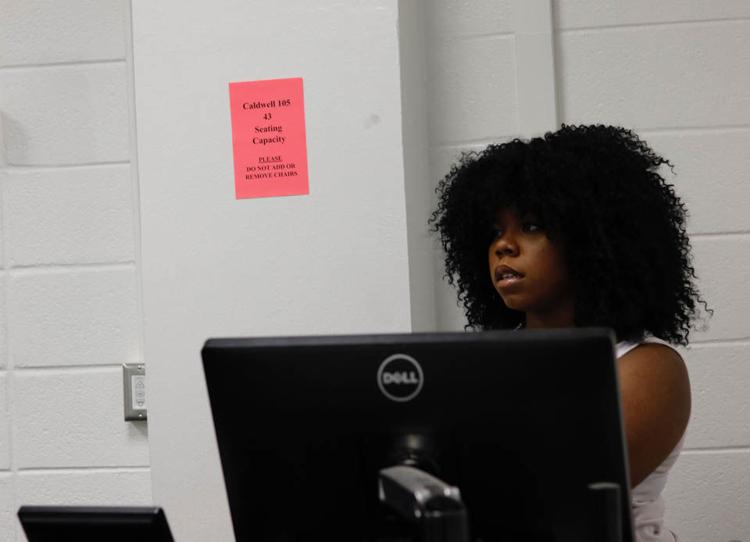 There are 20 chapters of NCNW in Georgia, and the two seniors hope the UGA's sisterhood continues to grow.
"We truly want to see this organization be the best that it can be, because it's a national organization and we've seen how large it can be on other college campuses," Boss said. "We want it to be just as large on this campus. Hopefully we'll leave behind the impression on other people to really love it just as we love it."
Boss and Blackwell hope the next wave of young women joins the ranks of NCNW to begin their own journey of discovery and empowerment.
"I want people to know NCNW's name and know what we're doing, and feel like we did something for them," Blackwell said. "That's our ultimate goal — to give women the space to express themselves and create long-lasting friendships. I just want it to have impacted someone in a positive way."
Although NCNW is not yet a massive presence on campus, they hope new members won't be afraid to come out and give them a try.
"Take the plunge," Blackwell said. "Just because your friends aren't doing it doesn't mean that you can't do it.