For many, makeup is a source of empowerment, a medium of self-discovery and culmination of identity. Graciously Leave A Mark (GLAM), the University of Georgia's first makeup organization, will sponsor one high school student in the Athens area to go to prom and receive an academic scholarship.  
GLAM is composed of makeup enthusiasts and aspiring makeup artists. Creative director and co-founder Xayla Wilson said the purpose of GLAM is to unite students on campus around a shared love of the artistry of makeup.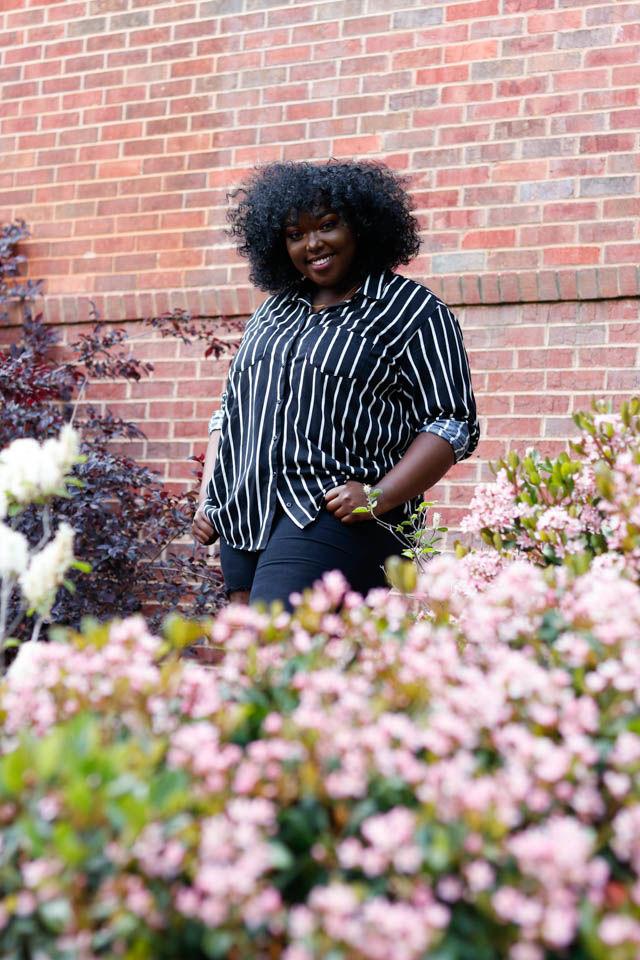 "We wanted to express [ourselves] and let people see [makeup] as an art form," Wilson said. "At least four members of our executive board do makeup professionally and get paid for it."
GLAM was founded in spring 2017 by Wilson and president Julia Idaewor in an effort to develop the makeup community on UGA's campus.
"Xayla and I always bonded over our love for makeup," Idaewor said. "We wanted the organization to not only be about makeup, but to also promote mental health, wellness, self-love [and] self-confidence while using skin care and makeup as a platform."
Scholarship
Last year, members of GLAM's executive board provided free makeovers to students at Cedar Shoals High School and Clarke Central High School in preparation for prom. This year, the group wanted to take its community service a step further by providing an academic scholarship and a makeover to one deserving local high school student.
"I wanted to do something big before my graduation," said Wilson, a senior management information systems major. "We wanted to further education which empowers people."
Last year, the group was able to do the makeup of two high schools girls in preparation for their prom nights. This experience led the group to want to expand the initiative of community service.   
Students in their senior year of high school will apply for the scholarship with the help of their academic counselors. GLAM will then review the applications and pick one student to receive the award.
---
"We want to show high school students you don't have to look a certain way in order to get to college." 
Julia Idaewor, GLAM president
---
"We do want it to be a little more rigorous," Wilson said. "Last year, we just sent out a Google form. This year, we want to go a little bit further and leave an impact on the Athens community."
Idaewor said she also hopes the winner is someone who excels academically and is involved in their community.
The application is not yet developed, but Wilson said she aims to have it completed by the end of December. Ideally, it will be finalized and sent out to students by the beginning of UGA's spring semester.
Wilson said the application will include an essay component that will require students to write about why they are deserving of the award.
"I really want it go to somebody who is able to really tell their story, not just about how they got into makeup, but how they really came to love themselves," Idaewor said.
Although the total monetary value of the scholarship is undecided, Wilson said she hopes the money will go towards purchasing books for the student for his or her first year of college. The award will also include money for prom attire, hair styling and a makeover.
"[After the scholarship], the rest of the funds go towards making their night amazing," Wilson said. "We want to help [the winner] go shopping for the dress, get the shoes."
Wilson said on the day of prom, GLAM hopes to rent out a space on campus to do the student's makeup and hair. On this day, Wilson said the entire GLAM team will be present to help the student prepare for the night.
Raising money 
On Nov. 14, GLAM members tabled at Tate Student Center plaza in order to raise awareness for the group and its efforts.
GLAM also partnered with the organization Door of Clubs, which helps on-campus organizations raise money for their causes. Idaewor said the group will also hold bake sales in Tate plaza to raise money.
Idaewor said the group hopes to sell false eyelashes next semester as another source of revenue.
"We want to show high school students you don't have to look a certain way in order to get to college," Idaewor said. "You can love makeup and be just as smart as the next person."