For members of the LGBTQ community, safe spaces create welcoming environments where individuals can go and feel comfortable. These places open up conversation and encourage self exploration of sexuality and gender regardless of negative outside voices.
It can be tough to find spaces that advertise being a safe space, and while not extensive, here are a few spots here in Athens that strive for inclusivity in everything they do. 
M3Yoga
Nick Combs opened his second M3Yoga studio this past May after spending 11 years as a nurse. The studio offers yoga classes for all levels of learners to become in tune with their bodies and emphasizes inclusivity above all.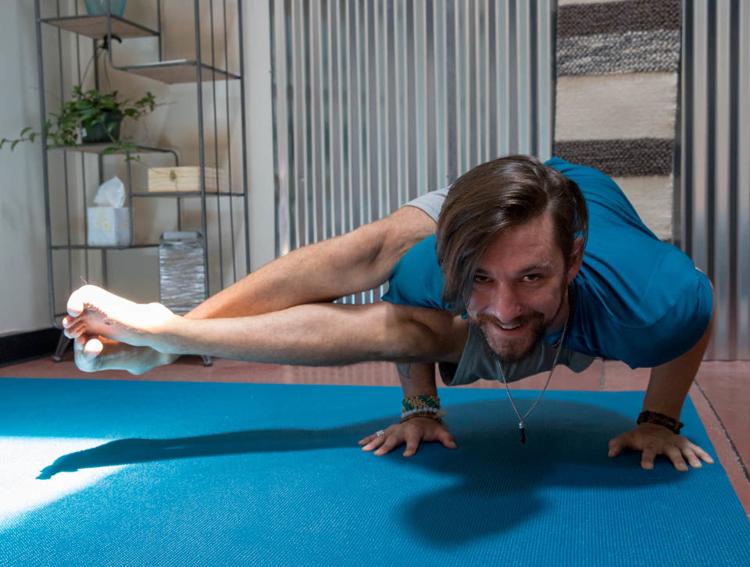 "One of our biggest missions was to promote safe spaces for everyone regardless of their walk of life and in order to do that, we really want people to be able to walk into our doors and never feel judged no matter where they are in the LGBTQ spectrum, whatever their race is, whatever their socioeconomic status, or their body type," Combs said.
Combs is an active member of the LGBTQ community in Athens and uses yoga to bring positivity and balance to everyone regardless of sexuality, gender, race or socioeconomic status.
"We also do things with Pride every year where we do a 'rainbow float class' with Athens PRIDE to kind of bring the LGBTQ community in the studio and introduce them to how beneficial yoga can be to achieving a really healthy mind," Combs said.
Stretching outside the yoga studio, Combs believes safe spaces are a crucial aspect for the greater community amidst today's political climate. He thinks having safe spaces that are "welcoming to the queer community and … the community at large" is vital to making people feel at home and safe.
"There are a lot of people that feel unsafe," Combs said. "Whether that be in the LGBT community, whether that be women, whether that be certain races, and for me being a gay man myself I know how that directly relates to me and how that makes me feel personally." 
Pain and Wonder
Manager of the tattoo and body piercing studio, Pain and Wonder, Carolyn Rittweger credits the business  being a safe space as a critical value of the studio. Tattoos and piercings are often visual art pieces of self-expressions and  customers need to feel comfortable and safe in order to feel confident the studio will truly be able to capture that.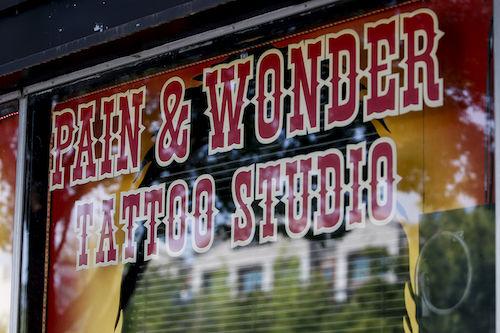 "For our business, it is important because I think with tattoos and piercings it's often used as self-expression and self-discovery, just in kind of any situation, so I think it is important for me and the people who work here that people feel comfortable being themselves," said Rittweger.
Many of Pain and Wonder's customers are young college students, many of whom are still in the process of finding themselves whether that be in their career choices or in their sexual and gender orientations.
"A lot of young kids and freshmen come in and we've kind of been lucky enough to watch these kids come into themselves and I think it's kind of cool and I think if we weren't inclusive or they didn't feel safe then we would have that experience," Rittweger said.
Sister Louisa's Church
Grant Henry is the proprietor of Sister Louisa's Church and Jon McRae is the owner of the bar's branch in Athens. Through Church, Henry and McRae cultivated a unique atmosphere for members of the LGBTQ community and beyond to feel unbound and free to express themselves.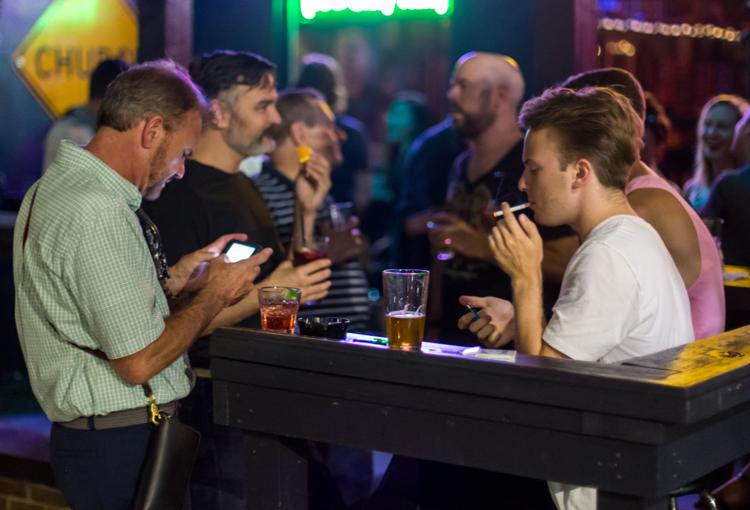 "I identify as queer so that's why I think Church in Atlanta and in Athens is comfortable for people of all walks because I'm sort of comfortable in my life and with all different sorts of paths," said Henry.
The zany theme and crazy decorations in Church are not only eye-catching, but are conversation catalysts.
"It's a visually sort of surprising place when you walk inside the door, and people see it and you see their faces light up and say, 'Oh this is crazy, this is weird, I love this,' and then they turn and they turn and start talking to the people next to them — regardless of where they come from in life or where they're going in life," said McRae.
Church has never defined itself as a gay or straight bar but instead as common ground for anyone with an open mind. However members of the LGBTQ community have always been drawn to the space, and for good reason.
"The way the art expresses itself grants self expression, and it just speaks to the kind of confidence that you have to have nowadays as a queer person to be out and proud and to live your life in an authentic way and to not be afraid to show that and talk about it," said McRae.