Bishop Bryant's understanding of music, along with his journey to becoming a trumpet player, speaks to the impact of the arts.
Like many aspiring artists, Bryant has been unsure of how to proceed with his passions or whether or not proceeding at all would be worth the time and effort dedicated to his craft.
Majoring in music is one of the most rigorous endeavors a student can undertake, as classes run from 9 a.m.-5 p.m. with 15 minute lunch breaks, Bryant said. Following classes, professors expect students to go home and practice for up to four more hours on top of completing other coursework.
The stress of pursuing music only increases as students pursuing other creative-based degrees can attest. The career paths that follow are both financially underwhelming and the job market is slim, with the average musician making a yearly salary of $55,561 only after balancing over three other jobs at once, according to Forbes Magazine. 
"People don't realize how intense art degrees are," Emily Finesilver, Bryant's friend from high school and fellow art student, said. "They may not be as mentally intensive as other degrees, but they require so much skill and time."
What, then, is the attraction? How does someone like Bryant, who is so fixed on their skill, sustain the passion to persevere in spite of the lack of gratitude received for both their efforts as an artist along with a somewhat insecure future?
Bryant describes it in a single word: euphoria.
Growing up in a family of musicians, Bryant was familiar with the world of music and all it entailed. His mother, father and grandfather were all percussionists and encouraged him to invest in an instrument. He chose the trumpet.
Bryant joined his middle school band as one of many aspiring trumpet players, the vast majority of which would stop playing over the years as the hours of practice became more rigorous. Rather than entering into high school and letting the high stakes deflate his spirit, Bryant was fueled by outlet music provided for him.
"When I listen to him practicing and playing his trumpet or the piano I get goosebumps because of how much emotion he conveys through the music he plays," Anthony Perroto, a friend of Bryant's and fellow trumpeter, said. 
Finesilver agreed, and said for as long as she has known Bryant, he has always displayed the dedication of an incredibly talented musician with a passion beyond what she commonly finds in other peers within the music school at UGA.
While playing the trumpet has always been deeply satisfying, Bryant found conducting to be his true love. After practicing as the conductor of his high school's marching band, Bryant was sure that becoming a musician was the only path he desired to pursue.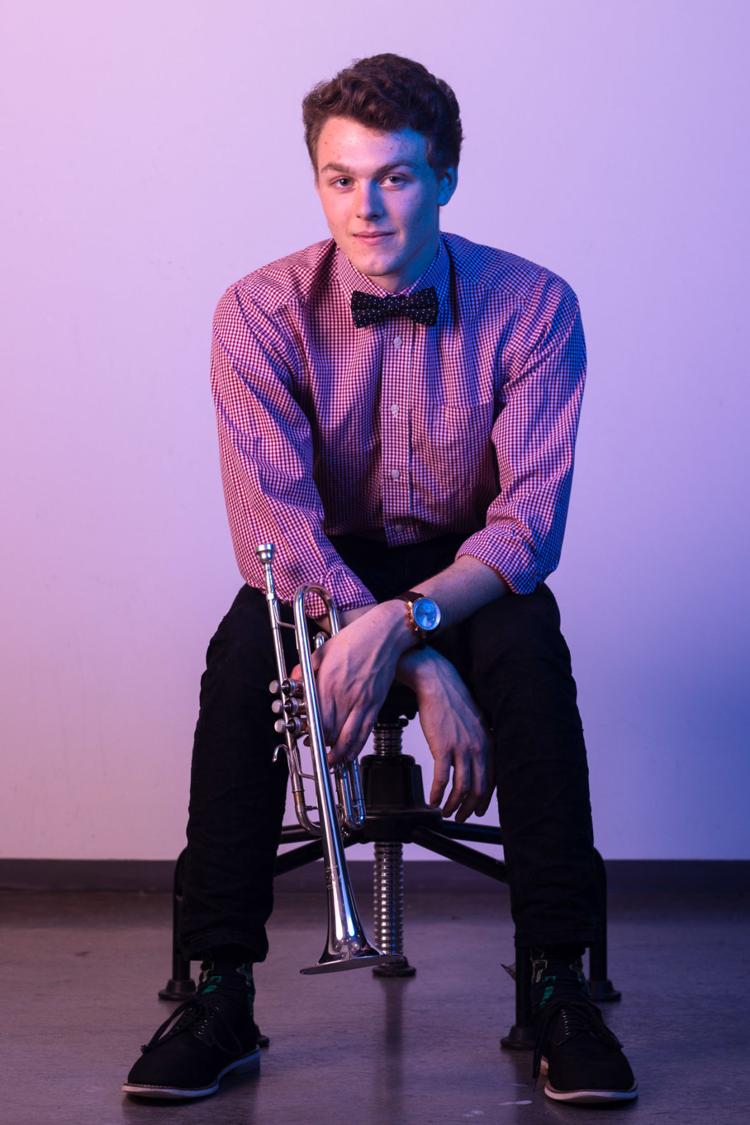 While Bryant described himself as a deep thinker, he admitted to being plagued by constant thoughts of whether or not he wanted to continue. Fortunately, Bryant said he perceives life through the eyes of not only one who has experienced much, but one who has gained wisdom from his experiences.
During the challenging periods of his life, Bryant said music itself wasn't the key to escaping the negative mindsets he confronted. 
Rather, it was the physical process of conducting, holding his baton in hand and finding a unity with the music that released him from his thoughts. This in turn improved his capability to play the trumpet and became a cycle of success.
"Music has brought me to the people that have anchored me," Bryant said. "All my friends are musicians, and on the darkest night of my life, they were there for me."
Since developing this method of coping with distress and discovering a foundational friend group within the music community, Bryant has found it easier to apply other aspects of his life to music. Similar to conducting, he uses activities such as skateboarding and golfing to determine and eliminate areas of tension, both mentally and physically, for the sole purpose of improving his trumpet skills.
"Bishop shows great perseverance every day," Perrotto said. "He is someone that won't stop trying to achieve something once he puts his mind to it."
This ability — to view the world through that which one loves — separates the average from the great. While the road in any artistic career is arduous and most often ambiguous, Bryant has nurtured his passion, as many young artists fail to do, guiding him through trials and leading him to success.