In 2004, Allyson "Clarity" Hester rescued a dog from the euthanasia table. This was the beginning of a beloved friendship between Hester and "Scruffy." After years of companionship, Scruffy recently passed away — inspiring Hester to embark on a fundraising hike to celebrate his life and also raise funds so that more animals in Athens-Clarke County can escape this fate.
Since 2000, the percentage of animals released alive from Athens Clarke County Animal Services has more than doubled from 44.6% in 2000 to 96.5% in 2020, according to data from the Athens-Clarke County Unified Government.
Over 1,700 dogs and cats were taken into ACC Animal Services last year alone, and Hester is on a mission to ensure that as few of these animals as possible end up on the euthanasia table.
"I want Scruffy's memory to make a difference for other puppies in the world who may be in his situation," Hester said.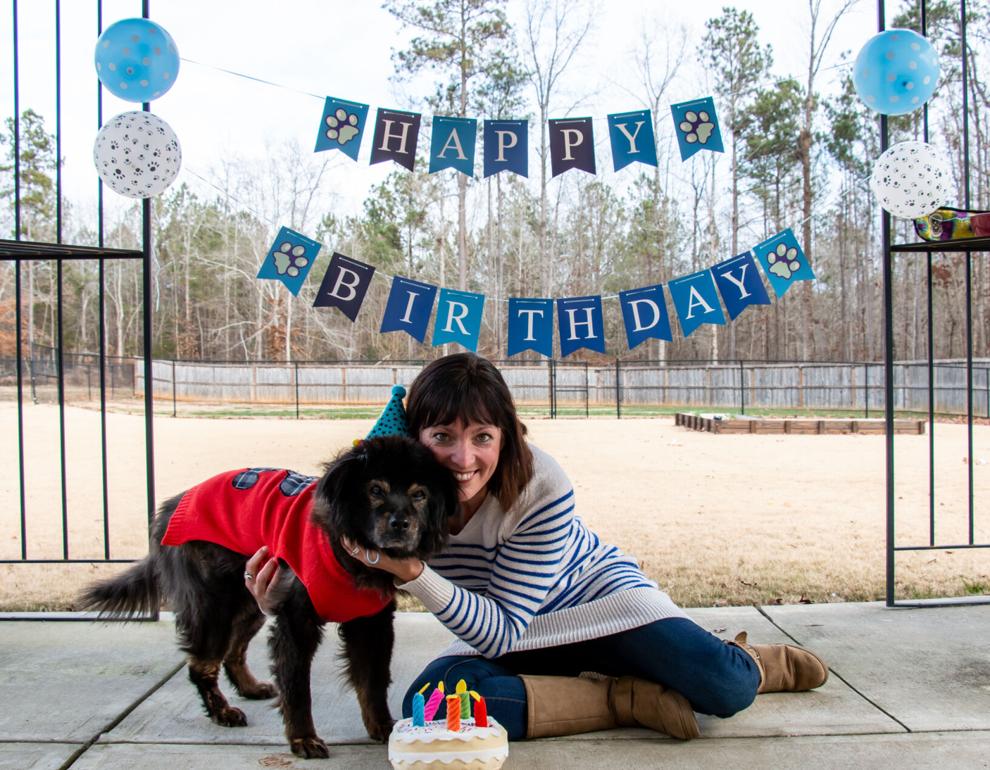 Will McCranie, director of philanthropy for the Athens Area Humane Society said that Hester's unwavering passion for animals and leadership has, "made my job so much easier. She is amazing to work with, and I don't know what we, or the animals, would do without her."
Turning passion into philanthropy
Hester's passion for animals started very early in her childhood. "According to my mom, I was never a doll person. I always wanted stuffed animals. I would say [this passion] has been a part of me since I was born," Hester said.
Hester has been an active volunteer in local animal rescues, particularly with Athens-Clarke County Animal Services, since December of 2000. In June of 2001, Hester created athenspets.net, which Hester's friend Lisa Milot later made into the volunteer-run 501(c)(3) that it is today.
Nearly two decades later, Hester is still on the board of directors of Athens Pets and is also the Vice President of the Athens Area Humane Society. Helping to rehome and improve the quality of life of local animals is a childhood dream made into reality, Hester said.
McCranie is a newer addition to the local animal advocacy scene, but his love for animals also stretches back to his childhood. After attempting to save an injured cat and seeing how other people were turning a blind eye to it, McCranie developed a real interest in animal welfare.
"That experience had more of an impact on me than I ever expected it to, and really inspired me to move into working in animal welfare. I really enjoy the work of building a better life for these cute cuddly furballs," McCranie said.
Hester and McCranie have much more in common than their employer and their passion for animals. They have both thru-hiked the Appalachian Trail and are also both graduates of the University of Georgia, with McCranie earning his degree in forestry, and Hester earning her bachelor's in early childhood education and her master's in nonprofit management and leadership.
Loss and new beginnings
Hikers of the Appalachian Trail receive trail names from fellow hikers. Hester embarked on her hike following some trials in her personal life, and her journey from Georgia to Maine brought her peace and her trail name, "Clarity."
As the health of her beloved dog began to decline, Hester began to make plans to take another long walk to clear her mind — this time on the opposite side of the country. In preparation for her grieving process, Hester began trying to get the required permits to hike the John Muir Trail, which spans from the Yosemite Valley to the summit of Mount Whitney in California.
With a lot of effort, Hester was one of 2% of applicants to receive the permitting necessary to attempt this hike. The John Muir Trail is said to be one of the most beautiful hikes, passing through the most impressive scenery in the United States.
Hester has combined her love for dogs and hiking, along with her knowledge of fundraising from her new degree and the need to slow life down for a few weeks to process the loss of her dog into her fundraising hike.
Of the funds raised on this hike, 50% will go toward the Athens Area Humane Society to fund its new facility which will increase their impact by 250%. The other 50% will go to Athens Pets, to fund programming such as dog and cat spay/neuter and education events for the local community, Hester said.
The lonely path to healing
Hester looks forward to taking her life while on the trail one step at a time, and taking the time alone to heal and to appreciate the scenery. She will begin her hike on June 25 and plans to finish all 211 miles by July 16.
"I'm so excited for [Hester]. We could not be more grateful for her support, and are so honored that she thought of donating to us," McCranie said. "Of course, I'm more than a little jealous of her getting to do that actual hiking as well. This is such a fantastic thing that she's doing."
While Hester will be alone on the trail, she has already gained the support of many donors. Hester's main supporters are the Athens Regional Veterinary Clinic and Pawtropolis.
Individuals can also donate money through the PledgeIt campaign, or even become fundraisers for the campaign themselves through PledgeIt. Hester hopes that even if you don't have the means to support financially, you can find time to volunteer at a local shelter and help animals in need. You never know when you could find an animal who you need just as much as they need you, just like Hester and "Scruffy."