A few minutes after their scheduled start time, a couple young adventure-seekers made their way into a video chat room. Playing as a monk and a barbarian respectively, 13-year-old Allison Briones and 14-year-old Andy Foley greeted their dungeon master, Elizabeth Hood of the Athens-Clarke County Library. It was the party's third monthly Dungeons & Dragons session of 2021.
D&D is a dice-and-map role-playing game. Players create characters based on common fantasy models — think halfling, elf or dwarf — and customize their abilities. Games are played in an open world of the dungeon master's design, often guided by books detailing the monsters, storylines and maps encountered in each campaign. Players decide their characters' actions with dice, and whether the roll helps or hurts the player depends on their chosen traits.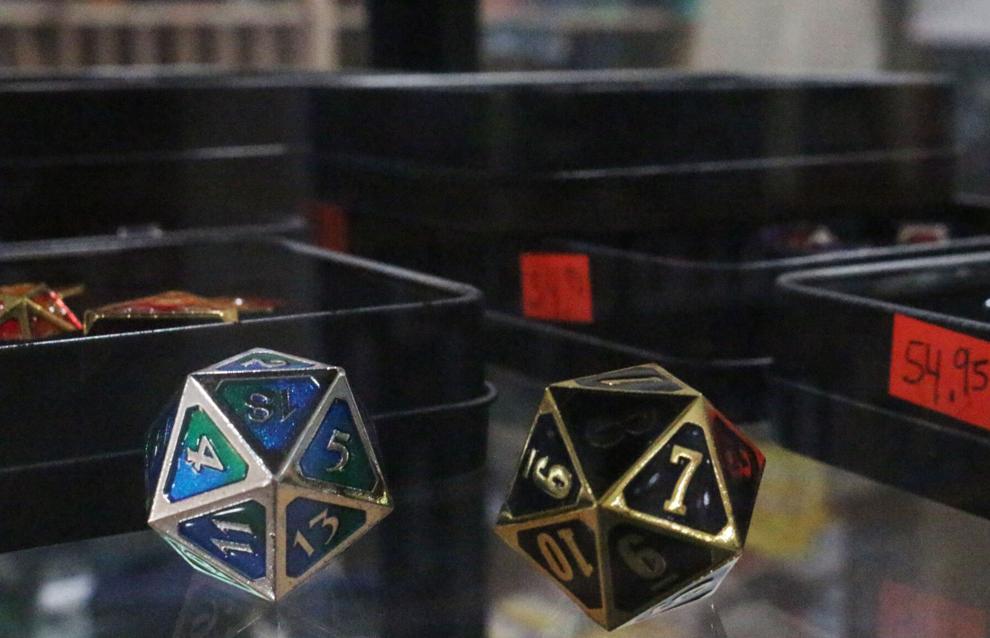 Basically, D&D is a way to build a story with others, and it's growing in popularity. According to a March 13 CNBC article, D&D sales climbed 33% in 2020.
"Personally, I like being by myself and stuff like that," said Briones, an eighth-grader at Clarke Middle School. "And this kind of helped me be more out there."
What was once the realm of dingy 1970s basements and serious weekend role-play warriors, D&D has democratized. The community largely agrees why. 
First, media attention from shows such as "The Big Bang Theory" and "Stranger Things" brought it to a wider audience. Second, the most recent, fifth edition of D&D made the rules more player-friendly and the game more narrative-driven.
The pandemic helped it go mainstream, too. Blaine Dorsey of East Athens' Dragon Star Hobbies said the boredom of quarantines and lockdowns bred new interest in the game. D&D sales, he said, particularly starter materials, pushed Dragon Star through its 2020 financial struggles.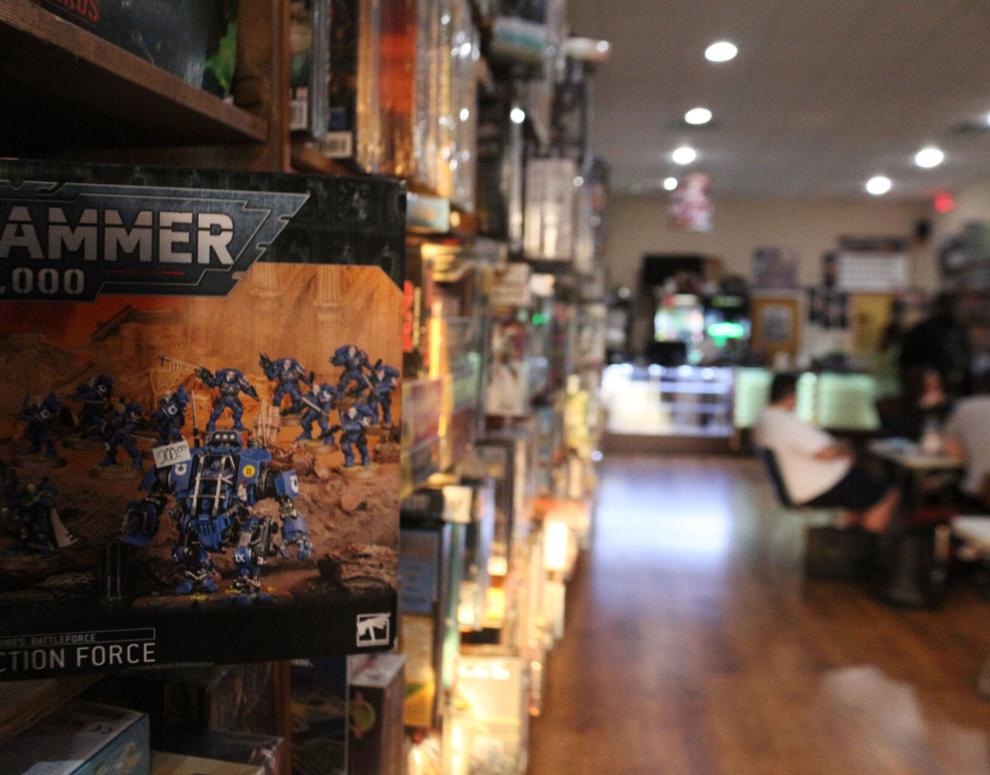 Even the Dungeons & Dragons club at the University of Georgia saw an influx of new members last fall who "just keep showing up," said club president Savannah Steele.
From set role-playing communities to curious new adventurers, D&D groups have spawned and respawned throughout Athens over the past year. Reality didn't cut it, and fantasy offered some much-needed escapist fun. 
"In D&D, you're not limited, period," Dorsey said. "You can do anything you want to do."
ACC action
Hood began hosting teen D&D sessions at the ACC Library as a volunteer in February. It's not the first time the library hosted campaigns, the name for D&D quests, but the library hadn't offered the program in 2020, Hood said. 
She wanted to get involved with the community and work with young people, so she brought D&D back. Aside from fueling peer interaction, Hood enjoys what she sees as the myriad skills developed by the game, from critical thinking to storytelling to collaboration.
"It really brings together everything that is good about community condensed into a fun game," Hood said.
Briones, Foley and one fellow adventurer take part in a two-hour session each month. They connect via Google Meets, a video conferencing platform, and use an online D&D program to make and visualize their characters and roll virtual dice. An overhead projector displayed on another screen shows a map that tells players where they are in their fantasy space.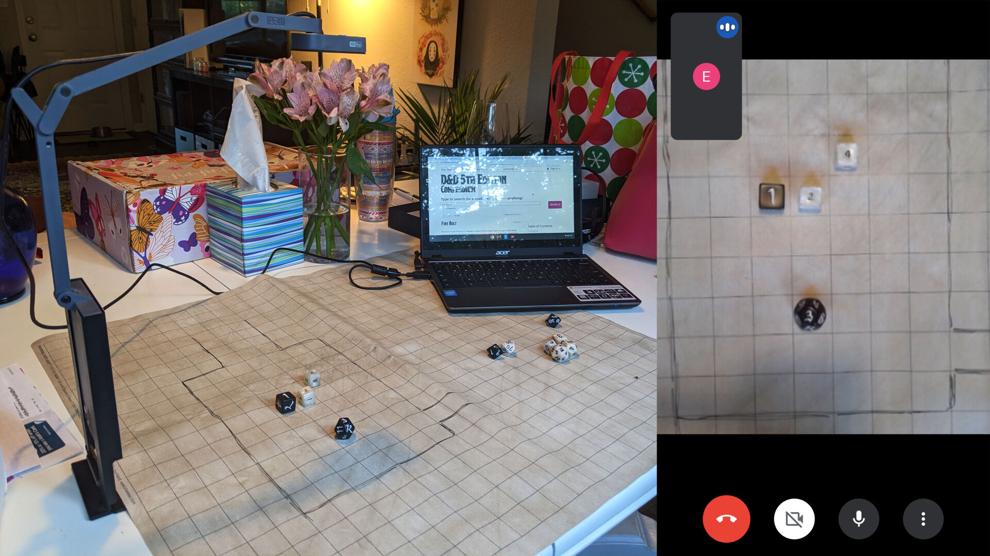 Battling monsters and hanging out with people her age are Briones' favorite aspects. Foley, who's schooled at home, felt strongly about the social connection as well.
"For me, D&D was the first thing I could relate to people with," Foley said. "I don't go to mainstream school, so when people talk about exams or something, I'm like, 'Oh, I can't relate.' So, D&D was a really great connection to make new friends and stuff."
UGA goes virtual
With around 140 members, some more active than others, the UGA Dungeons and Dragons club has also taken advantage of virtual play. Club officers reworked the club's server on the social media website Discord. Combined with the isolation of the pandemic, they said it enhanced virtual engagement. 
Club members chat online, watch shows and study together on Discord, which campaign coordinator Dylan Holte said brought the community "a lot closer over COVID."

There are also channels on the server that let players role-play while not in a session.
"Those have kind of turned it into this 24/7 living world," said current club vice president Nathan Greene. "Last year, whenever you weren't playing D&D at a table, the world took a break. … Now, on any given day, people are writing more texts than I could possibly find the time to read in our [role-play] channels."
The frequency of campaign sessions caught up to pre-pandemic levels last fall. And they're still in full swing. They go like this:
Dungeon masters post a quest idea in a shared Google document. Holte assists by making the quests difficult enough to be enjoyable and by making sure they match the larger universe he created as campaign coordinator. Then, three sessions with five to six players adventure simultaneously in Discord voice rooms.  
"Obviously, we've had to deal with audio issues here and there just because [of] technology," Holte said. "But it's kind of moved back to regular tabletop D&D."
The officers said around 90 club members participate per semester. Some play more than two dozen quests, others a handful or fewer.
Steele, a senior at UGA, appreciated building a vibrant virtual community before graduating. 
"I will also be moving to Ohio, so a lot of the friend connections I've made here in Georgia will be miles and miles away," Steele said. "Hopefully having that online aspect in the future has definitely meant a lot to me." 
Greene will be president next year and plans to bring in-person sessions back at the Zell B. Miller Learning Center.
Keeping up the community
Six tables sit beside Dragon Star Hobbies' towering shelves of games. They offered a space for people to meet and play throughout 2020. 
Last March, however, things looked grim for the store.
"I hate to say this, but at the beginning of the pandemic, because we had to close, I thought we were done," Dorsey said.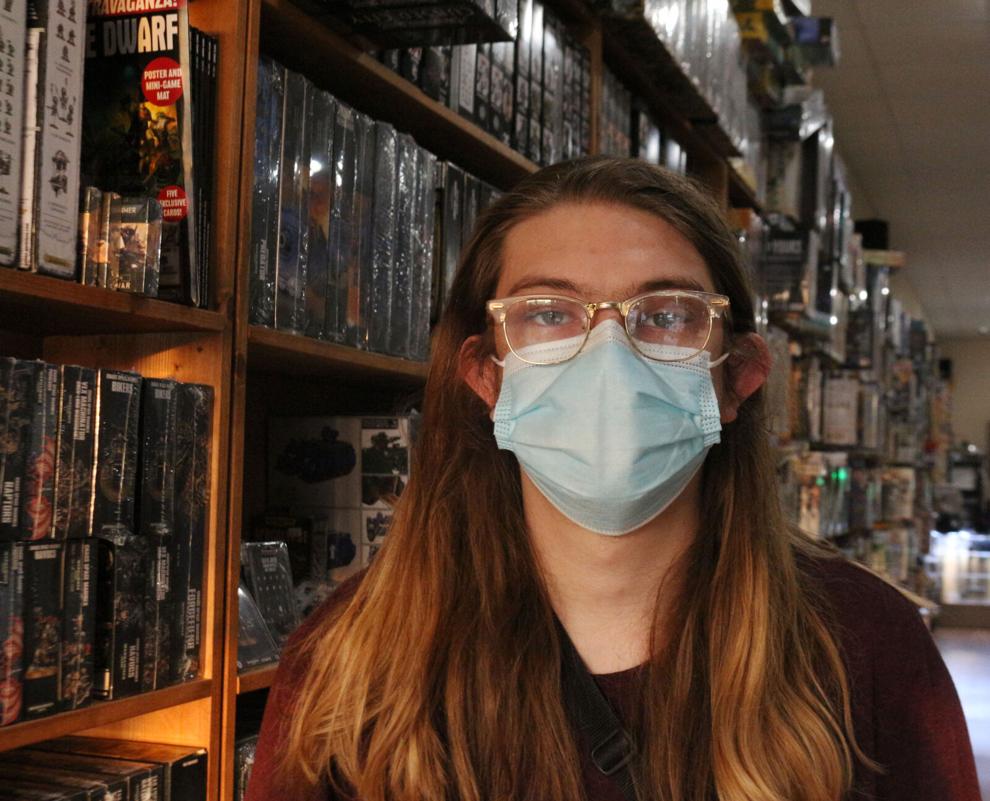 Dragon Star called some of its customers to offer delivery and try to stay afloat. They managed for a while, and once their doors reopened, "D&D sales carried us through," Dorsey said, "D&D and Pokemon."
People would go through all the various stages of D&D discovery, he said. They started with the introductory books, then the dice, then the figurines and the paint to bring their characters to life.
Even in April 2021, on a big rack of character figurines, dozens of slots featured the message, "Whoops! Looks like this item is temporarily out of stock."
Dorsey described D&D as the most culturally relevant game — besides Pokemon — at Dragon Star. While he said the same players come to play games such as Magic the Gathering and Warhammer 40,000, new faces popped in for D&D purchases. 
He thought the mix of creativity, high return on investment and sheer boredom drove the sales. And it was a big help for the local business, one of a few places in Athens to spur D&D's pandemic renaissance.