Summer is finally here, and local musicians have dropped some new tunes to help roll us over into the new season.
The bands Burn Babes, Vision Video and Red Dakota have recently released new material, and The Red & Black asked them about their music, as well as their musical goals and aspirations.
Behind the music
The duo Burn Babes, consisting of University of Georgia graduate student Lauren Leathers and UGA alumnus Ian Hunter Rowland, dropped their newest single, "Love, the Ghost," on May 15. The song was recorded, mixed and mastered by Alex Morrison, a musician from another local band, Nix the Scientist. Leathers and Rowland touched on what the song means to them.
"[It's about] transitioning from attempting a relationship to realizing I was stronger and having to find my own independence without somebody else," Rowland said.
Leathers has her own emotional connection with the song.
"I think, for me, [there] was kind of a need to address the past in order to move forward," Leathers said. "I feel very vulnerable when I sing it, because I'm literally singing my heart and I'm having to dig back into those horrific past moments that scar me today."
Another local band, Vision Video, composed of Emily Fredock and UGA alumnus Dusty Gannon, recently released their first album, "Inked in Red," in April. Gannon, who was previously stationed in Afghanistan and is now a firefighter and paramedic, discussed how the album is his way of coping with past and present stressors.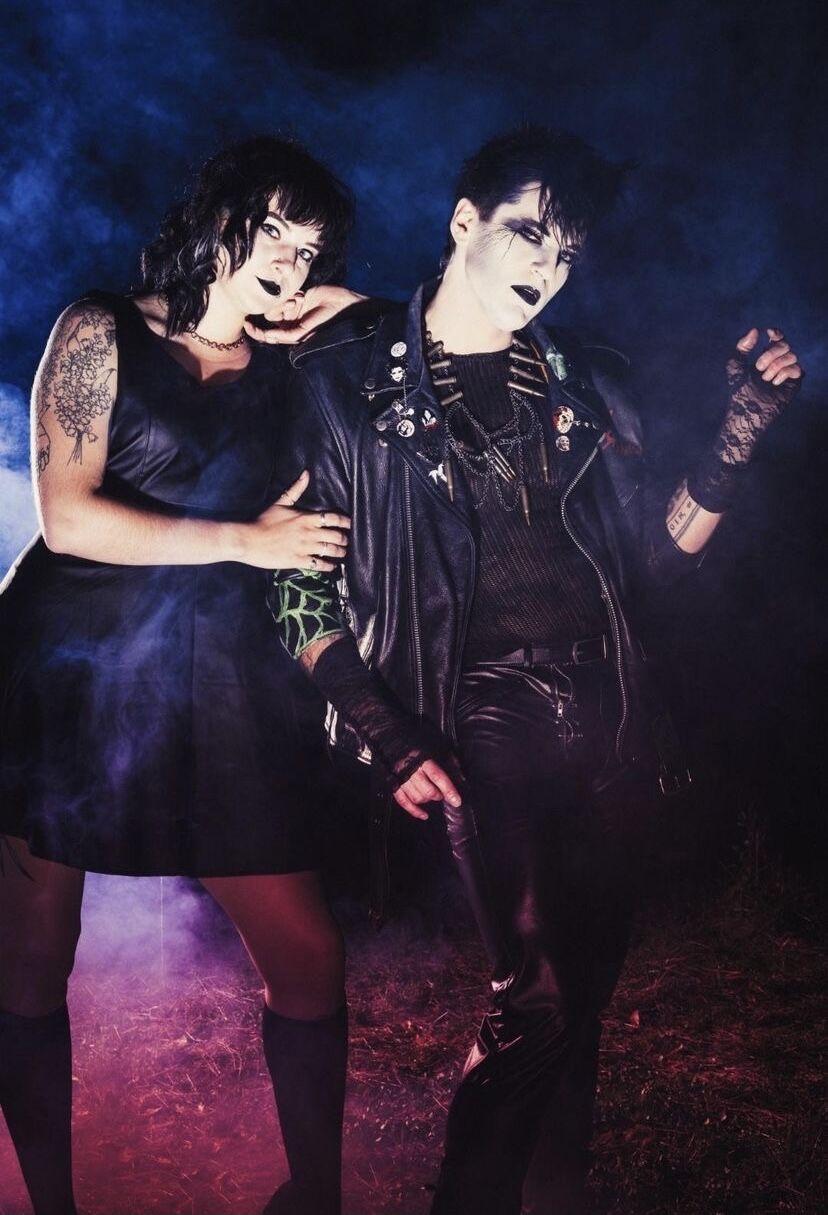 "The whole record is sort of about commiseration through trauma," Gannon said. "It's okay to not be okay … sometimes you have to look at the darker things to get to a happier place."
In terms of sound, Gannon said a lot of inspiration for the album came from the music of past decades.
"It really pays homage to a lot of post-punk and goth rock from the late '70s and early '80s," Gannon said, "but we also tried to make our own sounds."
A third local duo, Red Dakota, was formed during the COVID-19 lockdown last year by engaged couple Alyssa Hood and Derek Terry, who released their first EP on May 28. The title of the EP, "4311," is a reference to the number of their 650-square foot apartment which they crafted the record in.
Hood discussed how one of the songs on the EP, "Moving Forward," which was released as a single in December of last year, was inspired by the way many people felt during the COVID-19 pandemic.
"[It's] very much driven by the loneliness felt at the beginning of COVID," Hood said. "One of the main lyrics is, 'Moving forwards, all we have,' and that's kind of what drives the song."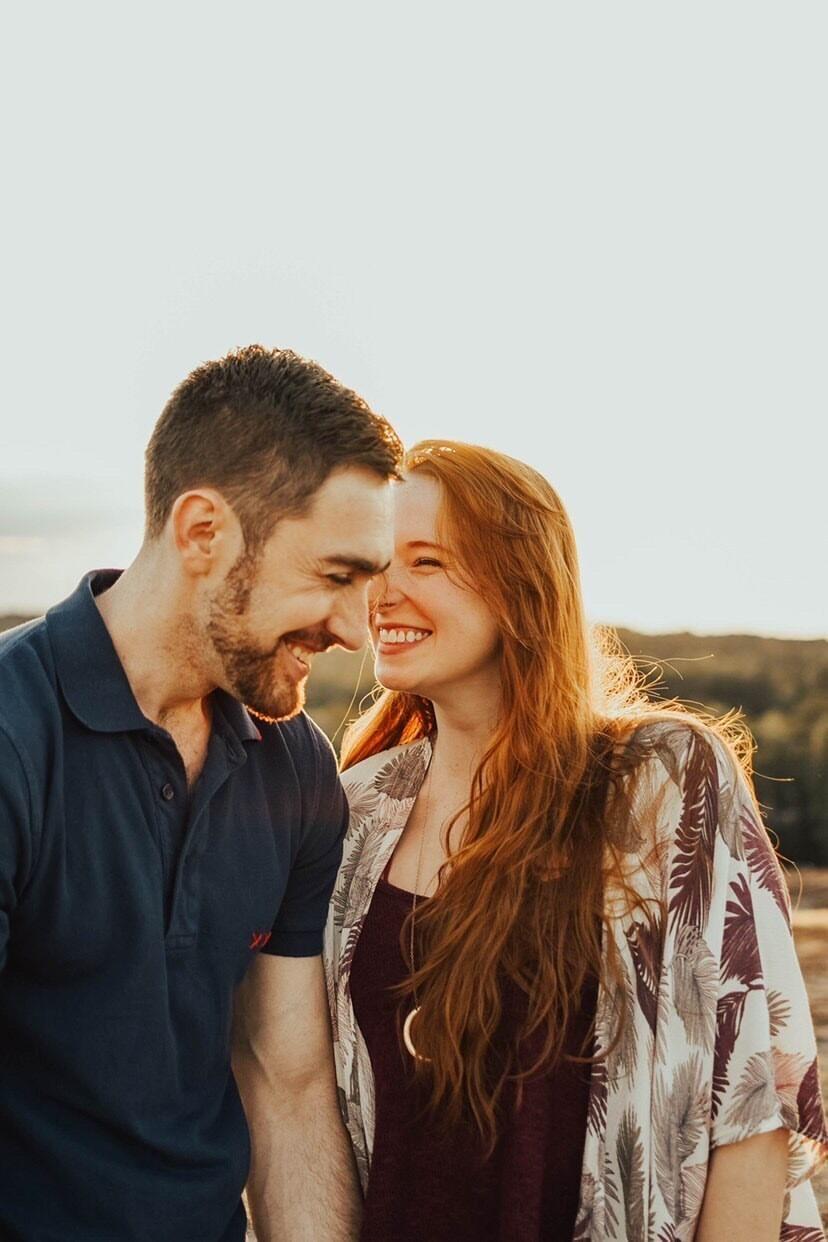 Hood also detailed how inspiring it has been for her and Terry during the creation of their music to see how well they work together in different ways.
"We both have very different styles," Hood said. "It's just interesting to see how each of us pushes and pulls and puts more into each song."
Goals and aspirations
Leathers emphasized that a big goal for her and Rowland is for their music to resonate not only with general listeners, but especially with women. Leathers cited the derogatory experiences of being a woman, such as getting catcalled on the street, as musical inspiration.
"As a woman, I like to feel heard," Leathers said. "I like to feel like somebody out there understands what I'm going through."
Leathers also addressed how she hopes Burn Babes' music can help uplift the music industry in general during such a trying time, in which rites of passage such as live performances can be difficult to come by.
"Everyone is struggling right now. It's really hard to be creative when you have no goal," Leathers said. "When you perform, you give a little piece of your soul to people and it's just inspiring."
Gannon said that he hopes listeners of "Inked in Red" can understand that they are not alone in their struggles and hardships.
"I hope that people can get lost in the record and understand that we're all in this experience of life together," Gannon said.
He added that he is anticipating a shift away from emotionally charged songs to more upbeat sounds for some of Vision Video's future music.
"We're going to be writing another EP… it's basically going to be more kind of dancy stuff as opposed to emotionally heavy," Gannon said. "This is going to be kind of lighter music."
Hood expressed her excitement of finally letting the public hear her and Terry's creation after a lot of time spent polishing and perfecting it.
Terry hopes the EP resonates with listeners in an uplifting way and gives off a general positive energy.
"Hopefully someone just finds a little bit of happiness [in the music]," Terry said, "If it makes their day, that would be great. We enjoyed making it."