Jasmyn Reddicks started a cupcake business out of her home while she was still a student at the University of Georgia.
She dreams of opening a physical bakery, but to do so she needs a commercial kitchen, which is an expensive venture. Rashe Malcolm, owner of Rashe's Cuisine, wants to ease this transition for Reddicks and other vendors by organizing a commercial kitchen in downtown Athens that would make the process of opening physical businesses easier.
Malcolm hopes the kitchen, dubbed an "incubator space," will be beneficial to minority entrepreneurs who usually lack the capital and monetary resources to create their own commercial kitchen.
The incubator space, which will be part of the network known as Culinary Kitchen of Athens, is just one of many projects created by black entrepreneurs to support one another in an environment that is otherwise unwelcoming.
The space will be a USDA-approved commercial kitchen located in downtown Athens which business owners can rent. Once they receive a retail license, vendors must give up their cottage license, which allows them to sell through internet sales and at pop-up events. Vendors need a retail license to sell out of a storefront or to other establishments, but vendors must already have a facility to even apply for the license.
"There's plenty of opportunities for minorities, but they need something like what I'm doing in order to be able to get a foot in the door. You can't start a business for free," Malcolm said.
Nationally, only 2.17 percent of United States employer firms are black-owned, according to the U.S. Census Bureau.
Even on a local level, minority business owners like Malcolm spend their careers jumping hurdles that make building successful businesses complicated and difficult. With the help of mentors, education and strong community support, the minority-owned business community in Athens is growing.
Malcolm, along with others in the black community, are part of this 2.17 percent, and they work tirelessly to keep their businesses afloat.
The 'only black person in the room'
When Precious Jones attended business seminars she didn't see many familiar faces.
She was usually the only woman or black person in the room, but she attended these seminars to pave the way for her hand-blended tea business, MEplusTEA. And this experience of being the only black person or woman in the room isn't isolated to Jones alone.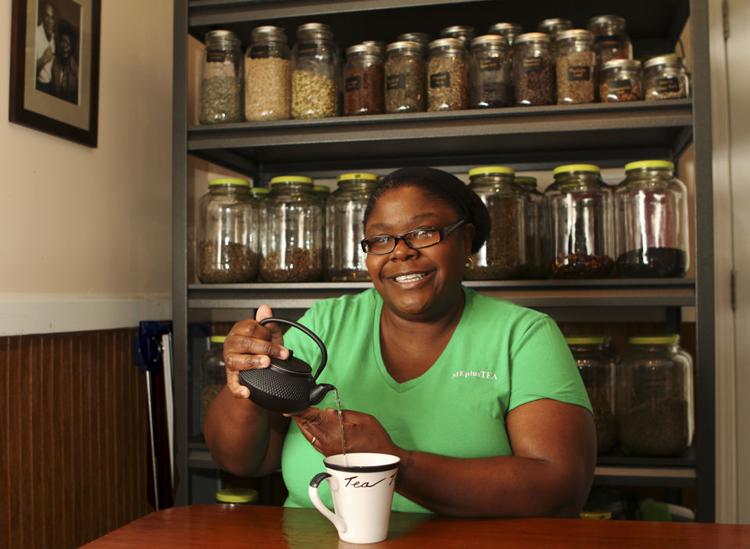 The owner of VTasteCakes, Jasmyn Reddicks, had similar experiences as a University of Georgia student when participating in the College of Agricultural and Environmental Sciences' FABricate initiative, a competition in which participants create a food product or agricultural or environmental opportunity.
Reddicks quickly noticed that out of three teams, hers was the only one that wasn't all white.
"We were the only minorities to compete," Reddickssss said, referring to herself and her teammates. "A lot of times as a minority, you don't have anyone in your family or know anybody who's been a business owner before, and it's kind of intimidating."
Malcolm said she recalls many instances during her years in the catering business when peers would take her aside to correct what she was doing wrong or suggest methods that worked for them. She likens this to the current community of black entrepreneurs in Athens.
"That's kind of the same thing the vendors are doing now, and I think that's really what's created such a successful space for us," Malcolm said. "When we move that into the incubator space, I think we'll be more than ready."
Dodging hurdles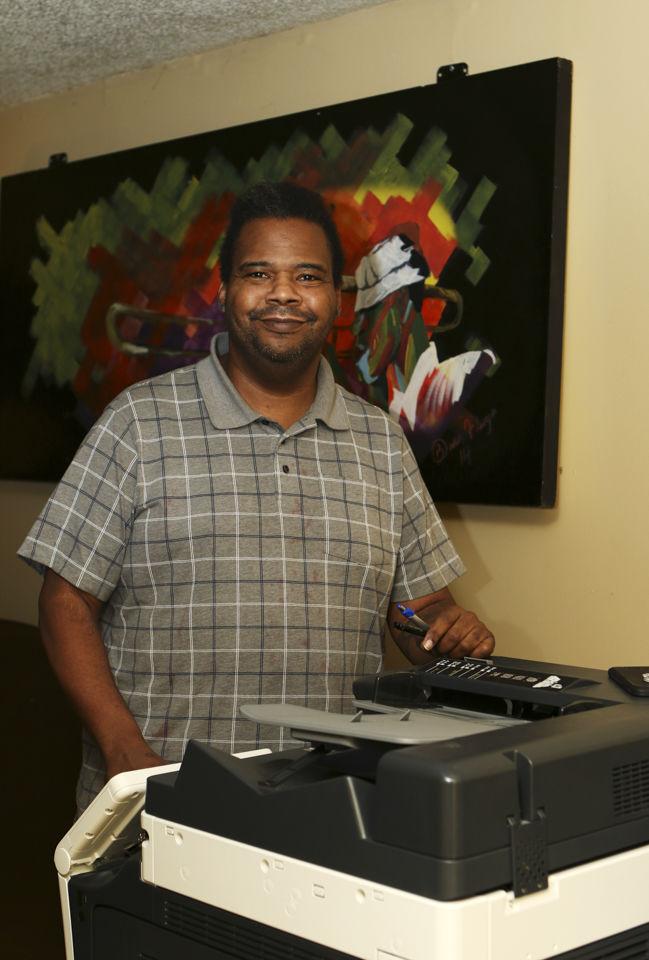 On top of license complication, capital and generational wealth are also obstacles for black-business owners.
It takes three generations to build wealth, according to Pamela Jolly, CEO of Torch Enterprises Inc.
Three generations ago — in the 1940s and '30s — black Americans were restricted from engaging in most of the business world due to Jim Crow segregation.
Minorities have a much harder time because they don't often have the generational wealth needed to keep a business afloat, according to Asynaka Lyon, owner of Haven Business Services.
Through Haven Business Services, Lyon strives to not only hire minorities but also direct Haven's services toward black-owned businesses struggling with the process of setting up a company.
Broderick Flanigan, creative director of Enlightened Media Productions, said black entrepreneurs face more obstacles in the administrative steps needed to start a business.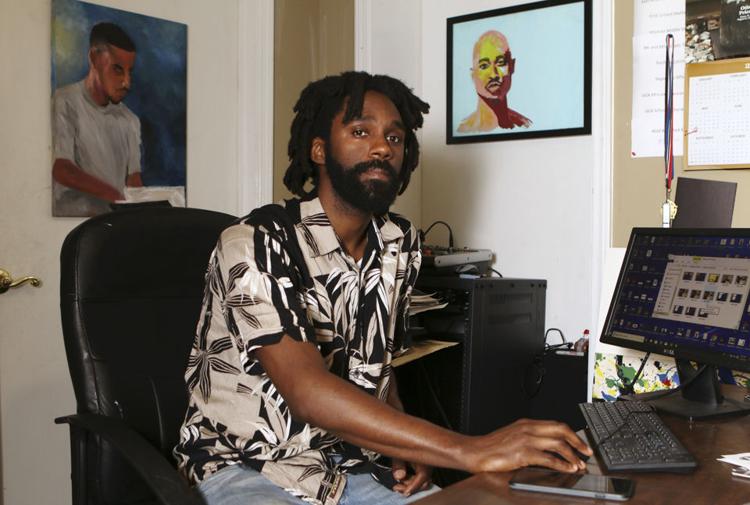 "Already, minority or black-owned businesses are starting off with less startup capital," Flanigan said.
According to a 2018 FastCompany article, black millennials are finally in the position to begin accumulating generational wealth, which is possible through business ownership. However, this leaves today's potential entrepreneurs at a disadvantage, as they are just starting to build the wealth that other communities inherited.
"I don't know many black people who can walk into a bank, sit down and fill out the loan application and get the stamp of approval," Flanigan said. "I just don't know that many black people that can do that."
Although the growth of minority-owned businesses, has improved in recent years, Athens businesses like Haven Business Services are in part born out of the need to "see more minority business in the Athens-Clarke County area," according to its Facebook page.
Lyon started Haven Business Services as part of Haven Charities, a registered 501(c)3 created to "assist marginalized communities to have a space dedicated to self-care within their communities." And although Haven Business Services has since expanded into a separate entity, it remains a nonprofit.
With this in mind, Lyon said Haven Business makes an effort to hire people whom the "private sector normally does not accommodate well."
Lyon's company hires members of minority groups as well as felons. He elaborated, explaining why such individuals may struggle to find work at non-minority-run businesses.
"You're competing against everyone's cousins and friends," Lyon said, "Diverting financial benefit into another community is hard." 
A web of local support
Reddicks created her bakery, VTasteCakes, in 2017 when she was a food industry and marketing administration major at UGA.
Even after establishing herself as a business owner, Reddicks said her peers still don't take her seriously. This kind of situation happens all too often to minorities, especially those who are women. 
"Most of the time with black businesses, they're seen as unorganized or not professional," Reddicks said. "Sometimes I'm in a room full of men who are like, 'Oh, you sell cupcakes?'"
Jones hopes to open a tearoom in the future that will aim to create a safe space for women. She said the process will likely be arduous, with raising funds to cover capital being her main concern.
Still, Lyon expressed his appreciation for the culture of cooperation within the community of black entrepreneurs in Athens and said there's a great network of black business owners in town who support each other.
Lyon said the network isn't only beneficial in keeping money in Athens, but also in supporting members of the black community. He cited some of the vendor markets in Athens as examples, including the Winter Community Market, which was created by the Culinary Kitchen to fill the winter gap for businesses that rely on markets as a source of income.
"The Winter Market is made up so many of our customers," Lyon said. "Rashe always makes sure to bring me business because she knows I won't take advantage of that trust."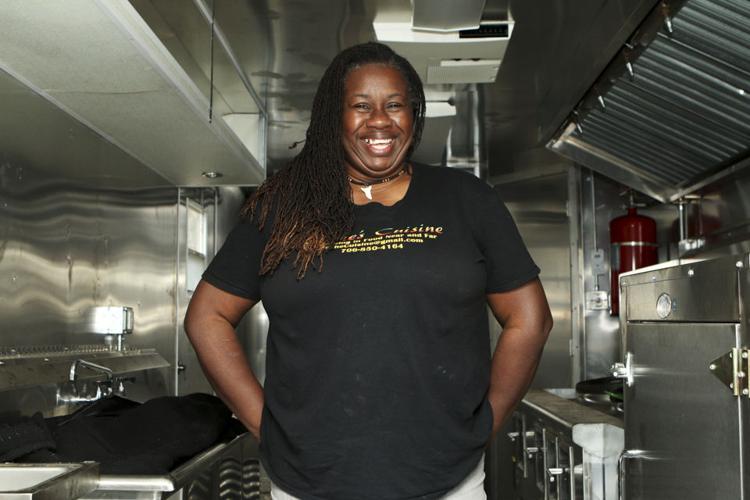 Lyon said the community is very supportive of each other, they just want to see each other thrive. The sense of belonging between businesses supporting each other is what makes it worthwhile for Lyon.
While it took finding solace in other minority business owners for some of these entrepreneurs, for others all it took was one encouraging force to push them at the beginning of their career.
For Reddicks, during her junior year, she and several of her classmates developed the concept as part of the FABricate Entrepreneurial Initiative, a competition in which participants create a food product or agricultural or environmental opportunity. 
Though Reddicks was surrounded by like-minded students, she noticed the program lacked diversity. Reddicks said the fact that her mentor within the FABricate program, Narke Norton, is also a person of color was encouraging during the process.
"I just had to have someone to believe in me," Reddicks said. "In the minority community, at least for African-Americans, a lot of times they don't have people supporting them or they just feel like their idea's not good enough."
The web of support that helped kickstart Reddicks' business also helped provide the community that fills Malcolm's Winter Market.
This support is breaking the business barrier in Athens with the goal of increasing the 2.17 percent of black-owned businesses in America.