The original location of the Athens bookshop located on Prince Avenue will be closing on Dec. 31. 
Owner and founder Janet Geddis made a post on Facebook on Friday afternoon, titling it "Big changes for Avid Bookshop, or, How I am at peace with downsizing and how I hope you will be, too." 
Geddis said there was lack of sales in both of its locations in the past 18-24 months, but she ensures that Avid Bookshop will stay open. As the location on Prince Avenue was the original shop in 2011, Geddis addresses the decision she made to keep the Five Points shop open.
"For the last several months, we've been in lease renewal negotiations with our landlord of Avid on Prince. Since October 2019, we've been operating on month-to-month terms," Geddis said in the post. "I won't get into detail here, but I will tell you that several of my bookstore-owning mentors, some financial pros and trusted commercial real estate advisors wholeheartedly support this plan and think it's the smart thing to do." 
Avid Bookshop on Prince Avenue has been a hub for events for authors from around Athens and beyond but will have all events moved to the Five Points location following its closure. With the downsizing of the store, Geddis said she hopes to still be able to maintain all the booksellers the shop has acquired over the years. 
As this is the second store to announce a closure on Prince Avenue in two months, with the first being Ike & Jane which shut its doors on Nov. 27, Geddis said her reasoning for closing down this location was much different than that of the bakery. 
"Our reasons for leaving Prince Avenue are different from Ike & Jane's, but that doesn't mean we don't have other concerns in common with them," Geddis said in the post. "The cost of doing business (which includes cost of inventory, employee wages/salaries, rent, utilities, maintenance, equipment, trainings, supplies and so much more) is going up across the board."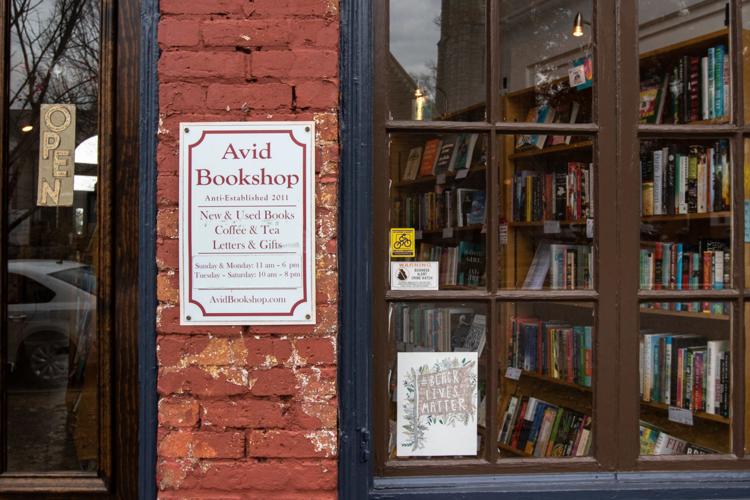 The post details the future of Avid Bookshop in Athens and even includes an Q&A portion to answer any burning questions which could be asked by the Athens community. 
With the closure of the store, there will be a sale at Avid on Prince from Dec. 26-29 and Geddis asked fans of the bookshop to share their favorite memories of the store on social media with the hashtag #avidonprince.