Of course, what is Athens without its booze. With more bars per capita than any other city in the country, there's a lot to sort through before finding the gems. We asked readers and editors to round up a short list so you don't have to. Here are the picks for best place to grab a few brews.
---
Readers choice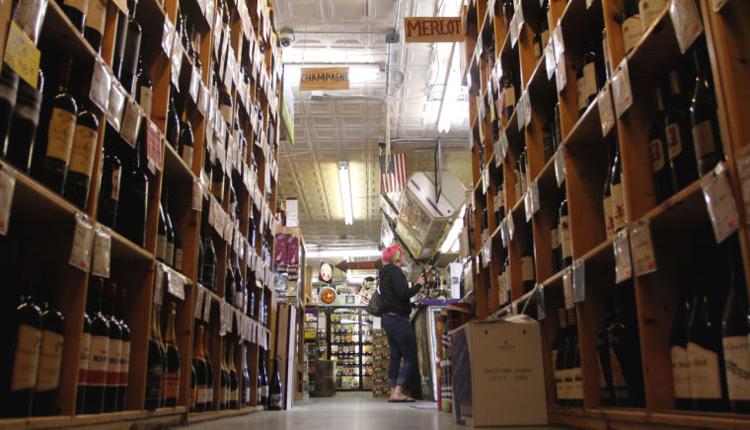 Best Fun Bar — Wonderbar
Leave your dancing shoes at the door. This Washington Street bar is packed with games from PacMan and Mario Kart to foosball and Connect Four. You can play with friends or alone, but be careful you don't get too sucked into the game — last call is still 2 a.m. And, hey, drinks are on the loser, right?
Bonus: Our editors also picked Wonderbar as Best Bar Bathroom because of the clean latrines and bowl of lollipops on the sink.
Best Townie Bar — Normal Bar
There's nothing fancy or gimmicky about this Normaltown spot, but that's what makes it such a draw for locals, who gather at its large tables inside or small patio out back. Here's a plus: You can order pizza at next-door Automatic and have it delivered to your table in the bar.
Best Margaritas — Agua Linda and Taqueria Del Sol (tie)
All good things come in twos, and we have a tie for the best margarita in town. Long before 5 p.m., the patios of Agua Linda are packed with margarita pitchers and salsas. Neck-in-neck with Agua Linda is Taqueria Del Sol, the trendier cousin that competes with its own trio salsa spreads and full bar. The best margaritas include three key qualities: Cheap, cold and strong. Margaritas at both places meet these requirements, no questions asked.
Best Liquor Store ­— Five Points Bottle Shop
Five Points Bottle Shop is more than a liquor store — it's a landmark. It's been a part of Athens for more than 15 years, and offers a large variety of beer, wine and liquor. As an extra bonus, if you go to the shop on your 21st birthday, they'll give you a free T-shirt.
---
Editors picks
With its West Broad Street location, Magnolias is in the fray of downtown, which is always crowded after any Georgia game. This bar is a perfect setting to Call the Dawgs with enthusiastic fans and its upstairs section is open on crowded days, so there's space to dance or watch the next game on any of the eight 55-inch television screens.
Hendershot's serves many coffees and bites to eat, but it's also a full-service venue that hosts events like poetry slams, concerts, parties and even wedding receptions. Check the bar's busy schedule to see what's going on at this Prince Avenue spot.
This popular Cuban cuisine restaurant has two locations and is famously BYOB and cash-only at its eclectic, outdoor-indoor Lumpkin Street setup. Bring a brew of your own to enjoy with your fish tacos or Cuban sandwich, but remember, there's a small fee for bringing your own alcohol.
Refreshing and 4.2 percent alcohol by volume, Classic City Lager is the kind of beer you could sip on all Saturday afternoon. The cute, simple cans match the crisp, clean taste of the beer that's meant to be an easy introduction into craft beer and a fridge staple.
Best Drink for Morning Tailgating -- Attack the Day coffee from Jittery Joe's
This dark roast coffee is a partnership with the University of Georgia Athletic Association that brews a bold cup of Joe. The silver, red and black tin is adorned with a fierce Bulldog on the front and the 'Power G' on top, popping open this roast is sure to get you in the game-day spirit. This Athens coffee-shop favorite also partners with other local businesses, like Avid Bookshop and The Red & Black.
---
This article has been updated from the print version with the addition of a few editors picks that did not fit in print for production reasons.