From best drunk food to best place to bring your parents, Athens has a wide array of cuisines to match any wallet size, and the quality taste worth bragging about. From BBQ and mac at Pulaski Heights to the to-die-for biscuits at Mama's Boy, we picked the best eats around town with help from those who know Athens best: the locals.
---
Readers choice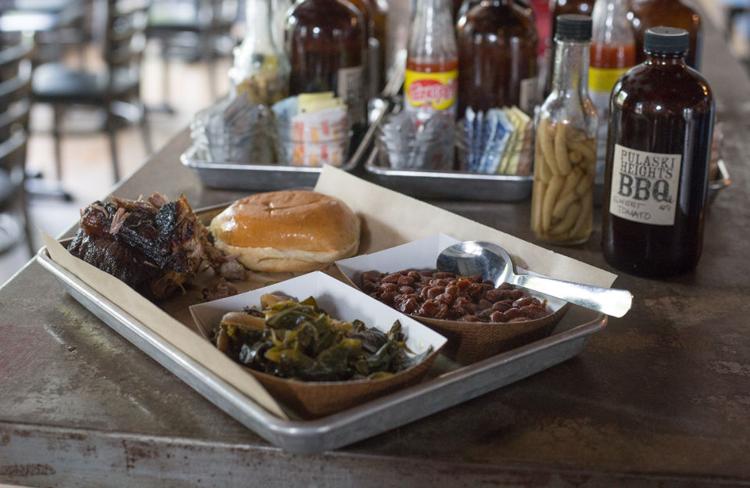 Best New Restaurant —

Maepole
Opened by the same chefs who run The National, this fast-casual lunch and dinner spot is on Chase Street and has a gorgeous view of the old water tower through the patio's string lights. Stop by for some Southern food that has none of the lard your grandmother used. 
Bonus: Our editors also chose Maepole as the Greenest Establishment.
Best Drunk Food — Feta fries from The Grill
With a prime location on College Avenue, this retro, 24-hour diner offers the perfect snack for those heading back from a night out. The thick-cut steak fries and creamy feta dressing are good any time of the day, but alcohol just makes them all the better.
Best Place to Bring Your Parents — Last Resort Grill
It's difficult enough as a college student to afford the locally sourced dishes at this downtown eatery, and since you also need a slice of that famous cheesecake, that's not a bill you're willing to front. That's why this Southwestern-style restaurant is reserved for special occasions — when the parents come into town. Your wallet (and waistband) will thank you.
If pulled pork and mac 'n' cheese make your heart sing, Pulaski Heights just might do the same. The restaurant is BYOB, so patrons are free to bring their favorite brew while enjoying the dishes Pulaski is known for — housemade pickles, smoked cauliflower and most importantly, pulled pork.
Best Biscuits — Mama's Boy
You can't go to Athens without stopping at Mama's Boy on your way out. We hope you aren't in a rush, though — the popularity of this Southern-inspired brunch spot means weekend lines at both the downtown and Macon Highway locations are for the true lovers of its famous, fluffy biscuits. Try a biscuit sandwich or smother it in raspberry preserves or gravy. Remember: You don't have to only go on weekends and can order pancakes all day on Tuesdays at the downtown location.
Bonus: Our readers also chose Mama's Boy for overall Best Brunch.
Finally, students can get a nice vanilla latte to hopefully mask the pain of the eight-hour study session they're about to endure in the main library. With Einstein Bros. Bagels food options and Caribou Coffee drinks, you never have to leave the building.
---
Editors picks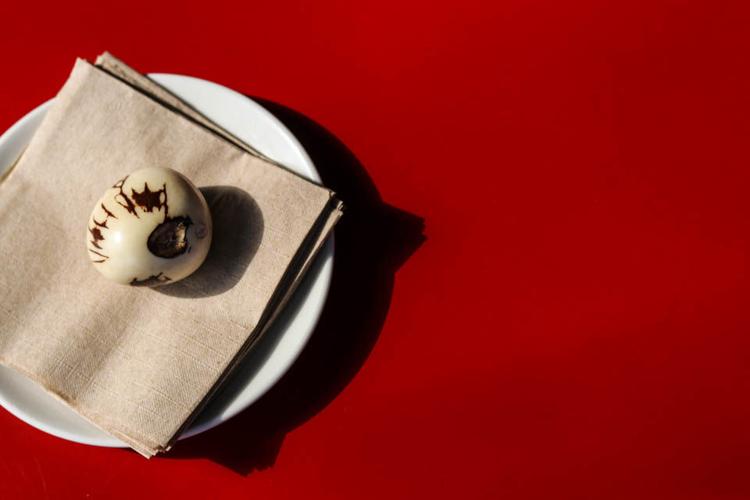 It's obvious to think of Condor for chocolate — hand-crafted fair-trade chocolates, truffles and other treats are what it's famous for. But we're fans of a lesser-known menu option, the house-made gelato with a variety of toppings, including cacao nibs, Georgia pecans and caramel sauce. At just $3 for a bowl, it's a gourmet bargain.
Best Authentic Tacos — Los Amigos
Los Amigos off Chase Street has a wide selection of different meats with generous portions, plus a bar where you can help yourself to onion, cilantro, lime, a few salsas and more. The best part is the price — $1.50 per taco. You also can buy the taco meats by the pound, a secret for home entertaining that local chefs swear by.
Best Vegan-Friendly Restaurant — The Grit
The Grit: It's trendy, it's cheap and best of all, it's completely vegetarian. As a vegan or vegetarian, eating out can become more of a chore than an indulgence. But the haven for all veg heads is this Prince Avenue favorite, which boasts a killer vegan chocolate death cake and vegan mac and cheese on its menu.