Brilliant sunset hues of pink and orange set the walls of the Memorial Ballroom ablaze – glittering off of sequined dresses, diamond necklaces and the shining eyes of students anticipating the night of talent and artistry that lay ahead.
On Thursday night, the Black Affairs Council at the University of Georgia held their annual Cafe Soul event. Attendees gathered to celebrate the talent of Black students, trickling into the event and finding their seats while blues music drifted gently through the room, setting the mood.
Performances included the singing of original and covered music, a saxophone player, a poet, individual dancers and a step dance group. Attendees received catered food from Dawg Gone Good BBQ, a local Black owned restaurant.
Taking the stage
Pearls gleam on black tablecloths, dancing in the candlelight that brightens each table. Pearls also cascade down the back of Deborah Taye's dress as she takes the stage to open the show with her performance of "Feeling Good."
Taye, a sophomore biological sciences major, found her passion for music early in life, singing in her hometown church in Douglasville beginning at the age of four. Taye recently released a Christian EP titled "Little Light of Mine."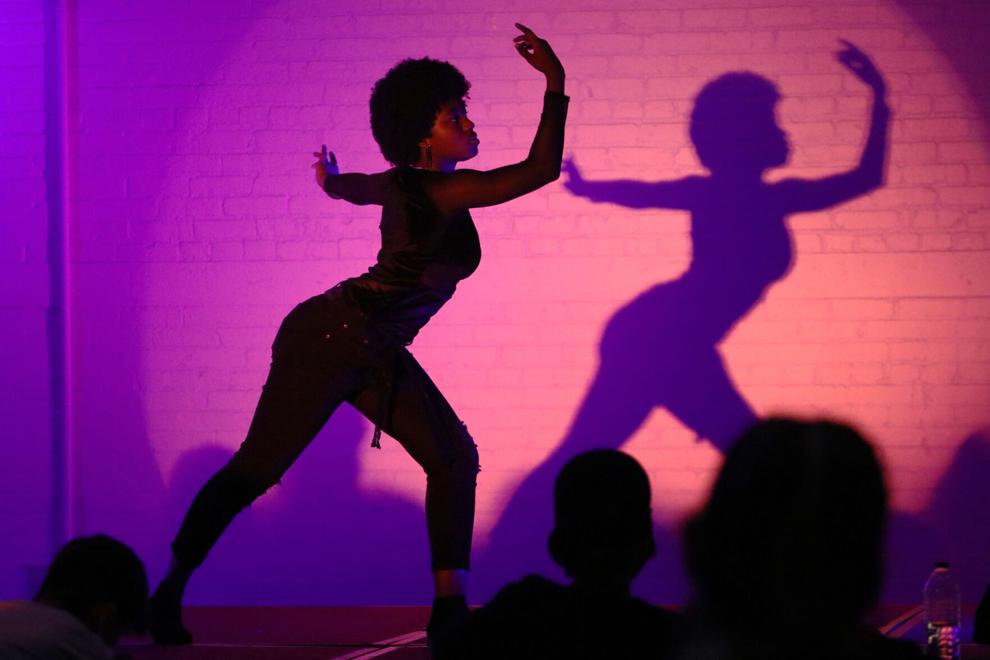 Following Taye, freshman psychology and Spanish major Samira Butts danced to Nina Simone's rendition of "Feeling Good." The shadow cast by the pink and purple lights chased her across the stage, mimicking her every move. However, Butts' dancing possessed a certain emotional quality that no shadow could emulate.
After a soulful opening to the show, senior management major Deion Peoples saunters onto the stage to perform his unreleased original rap song, "The Art of Inspiration."
"I will only perform on one condition," Peoples said, grabbing the attention of the entire room. "I need all of you to promise me that you will live your life exactly how you want to live it. Every single one of you." The crowd heartily agreed, and Peoples moved right into his performance.
Growing up, Peoples was inspired by 2010's rap legends like Nicki Minaj, Big Sean and 2 Chainz. He started rap battles in his middle school lunch rooms in his hometown of Jonesboro.
"I hope that ["The Art of Inspiration"] makes people feel that they can do whatever they want to do. They can follow their dreams, but they have to work for it as well if they want something bigger. Stay true to your vision, but also always put your best foot forward," Peoples said.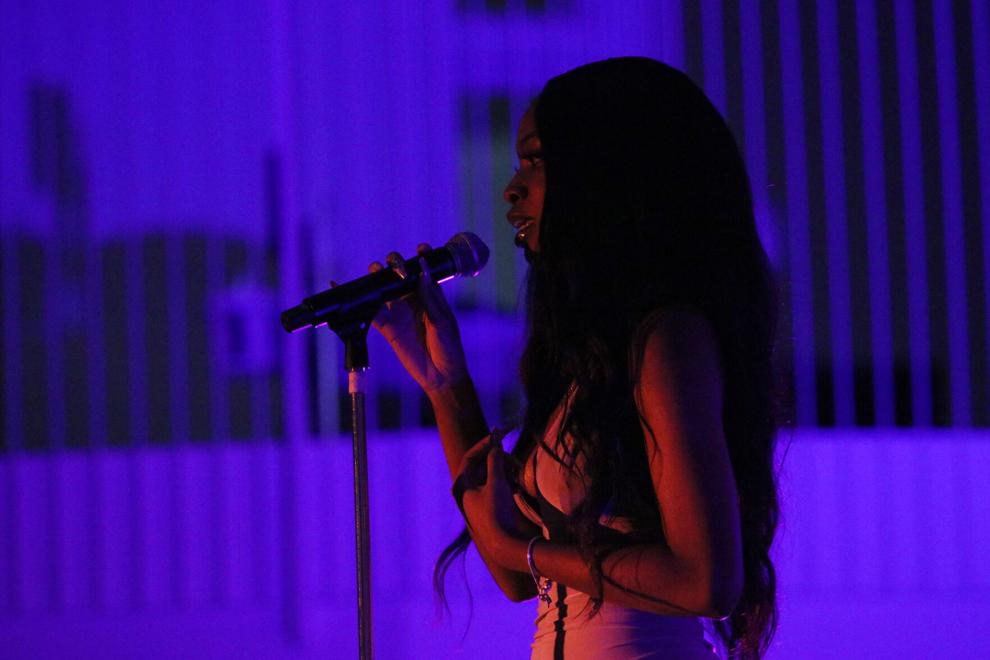 Next in the lineup was junior psychology and neuroscience major Hayliegh Rose, who sang a cover of Rihanna's "Stay." Although she stood resolutely in one spot on the stage as she sang, her emotion and performance moved the entire audience.
Rose was followed by freshman pharmaceutical sciences major Zion Brannon, who performed a spoken word piece about the experience of Black women in modern society. Brannon ended her poem by saying, "Give her the same respect that she always has to give to you," which was followed by thunderous applause.
The next performances were from Kydae Scott, whose lyrical dance seemed to be floating off the stage more often than not, Carmiya Cooks, who stunned the crowd with her cover of India Aire's "Ready for Love" while basking in orange light and Matthew Bazan, whose saxophone solo had the audience hanging onto every trill.
The penultimate performer came in the shape of BAC's vice president Kira Yamini, who sang the timeless Jay-Z and Alicia Keys' song, "Empire State of Mind" and left the stage amidst the most enthusiastic applause of the entire night.
The final performance was given by the D-Squad Step Team, who stomped the stage and clapped to a rhythm that brought the ballroom to life. The team's "Great Gatsby" inspired step routine was a favorite of attendee Neleh McGivern, a sophomore elementary education major.
McGivern came to Cafe Soul to support her friend, Taye, but was hugely impressed by the diverse talent that took the stage following her.
"It's so awesome to see the Black community in Athens be able to express themselves and express their culture – I'm so glad I got to be a part of it tonight," McGivern said.
Behind the scenes
Sophomore sociology and African American studies major Elaysha Brown is one of two cultural and social programming chairs for the Black Affairs Council. Brown helped to organize and orchestrate the Cafe Soul event – one of three signature events put on annually by the BAC.
According to Brown, the goal of Cafe Soul is to highlight Black excellence and talent on campus.
"Black people are such a versatile group with so many hidden layers – [Cafe Soul] is a great way for people who you didn't even know could sing or could dance to highlight and promote [their talents]," Brown said.
Some goals of the BAC are to celebrate and preserve Black culture, encourage cultural diversity, be a champion for racial awareness on campus and to meet the needs of the Black student body, according to its page on the UGA Multicultural Services and Programs website. Cafe Soul is a physical manifestation of these efforts.
According to Brown, the BAC empowers Black students to cultivate their passions, gain valuable professional and leadership skills and be in a space on campus with other Black students where they can truly feel like they belong.
Sophomore nutritional science major and biology minor Shaelin Lee has a similar understanding of the goals of the BAC. As Brown's fellow cultural and social programming co-chair, Lee also worked to organize Thursday's event.
According to Lee, the BAC is impactful in their celebration and sharing of Black culture and the way in which they incorporate Black culture into professional development, experiential learning and fun events like Cafe Soul.
As the night drew to a close, attendees flocked to the speakeasy themed photobooth and had spirited conversations on their way out the door about the displays of talent they witnessed.
The group of individuals in the ballroom may not have shared the same identity or lived experiences, but they certainly did share a reverence for the stunning talent and excellence of UGA's Black students that found their way to a well-deserved spotlight.