The rise of modern music streaming services such as Spotify and Apple Music brings with it the loss of a physical manifestation of the music. After about 40 years in decline, the vinyl industry has returned to the scene to fill this gap, accounting for about one out of every seven physical album sales, according to Billboard. However vinyl is not the only physical and nostalgic form of music in resurgence these days. 
Cassette tapes are making a comeback of its own, fueled by the cheap and easy production it takes to make one. According to Forbes, cassette sales grew by 74 percent in 2016 and by 35 percent in 2017, partially in response to the release of "Guardians of the Galaxy." Cassette sales are expected to continue to grow for the next few years, according to Forbes. Starlord would be pleased.
Hitting rewind
Cheap costs aren't the only reason for the rise, as nostalgia also plays a role in tapes' appeal. For many listeners, tapes were the medium they first listened to music and offer a return to an earlier time. In that way, music and its physical copy in the tape become a thread between years and distance.
"The first music I bought was on tape, so I've always valued them," said Jeramy Lamanno, an employee at Low Yo Yo Records. 
Lamanno has seen the rise in cassette's himself through sales at Lo Yo Yo. He has not only seen a rise in overall sales, but he has seen the younger generations begin to gravitate toward tapes as well.  
"Some days we sell more tapes than CDs," Lamanno said. "There's always a core number of collectors that we've sold to. Lately, there's been a few more younger folk."
He flashed a tape of music by The Replacements, never reissued and going for $60. 
"That's actually a fair price, because it's in good condition," Lamanno said.
Cassettes may never see the same prominence it had in the late '80s again, but they provide an avenue of inspiration to those who produce, collect and enjoy them.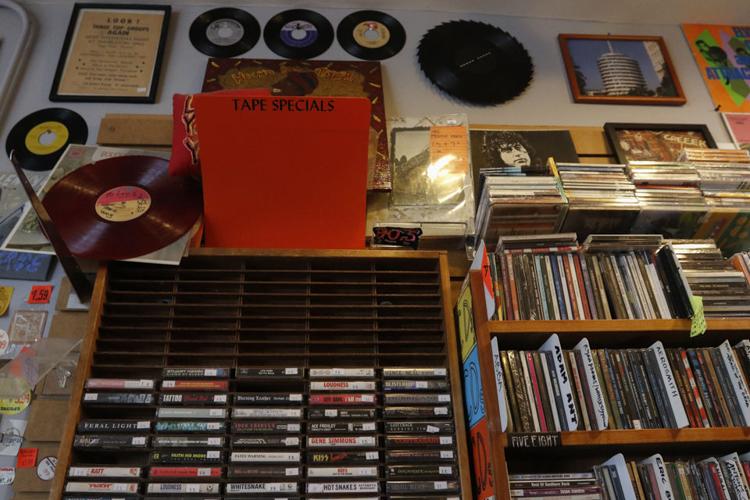 Though some antique cassettes go for upwards of $60 like The Replacements tape, producing music on tapes for modern bands is an affordable way to distribute music.
"It's a really cheap physical format to produce for bands [that aren't] making a lot of money," said UGA student Hunter Pinkston of Pink Stones, Pinkston's solo project. 
The old becoming new
Pinkston began a cassette label project with fellow student Adam Wayton as part of their studies in the music business program at the University of Georgia. The label, Avenue Noise and Sound, is based in Athens and produces small batch cassette runs for small start-up bands also based in Athens "featuring experimental, unique, and different sounds," according to its website. 
"They record music onto what's basically iron oxide on a plastic strip. It's magic to me."
- Jeff Cardinal, local musician
Avenue Noise and Sound started as a way for Pinkston and Wayton to produce their own music, but the label has since ventured outward to other bands. The label recently released Terrorz II Deluxe Edition by the band Lo Dodona. This release is the label's first one produced for a group Pinkston or Wayton are not members of, Pinkston said.
The label also features music from the Pink Stones and Wayton's own band, telemarket. 
Pinkston said cassettes are a normal format to distribute music for many in the hardcore and punk music scene, which Pinkston has had experience playing with in Atlanta. Not only are cassettes accessible due to size, but Pinkston said having the physical copy of music can stand as a form of protest against the popular virtual hubs for streaming music such as Spotify.
"With things like Spotify being as prominent as they are, it's super nice to have a physical and that's probably the easiest one to make," Pinkston said. 
He added cassettes give people "something to hold and look at." Since they're not digital forms of music, cassettes can also protect the integrity of the music from being tainted by anyone on the internet. 
"You can make an audio file and put it online and anyone can grab it," Athens musician Jeff Cardinal said. "If you have a physical copy, not everyone can get their hands on it."
"Some people get more connected to the music when they handle something. It's not just electricity that's encoded." 
 - Jeff Cardinal, local musician
Cardinal operates a cassette label of his own, PLUS100 Records, and produces music under the name Vaperror. 
Transcending the tape deck
Despite the influx in interest, cassettes aren't the most functional way to listen to music in the modern age. With newer car models and the rise of the auxilary cord, tape players are no staple in the average apartment or vehicle. 
But they are far from dying. While some customers intend to put the tapes to organic use and listen to the music, others treat them more as a collectible, enjoying the feel and aesthetic of the tape. 
"It's half-and-half on people who play them and people who just collect them," Pinkston said.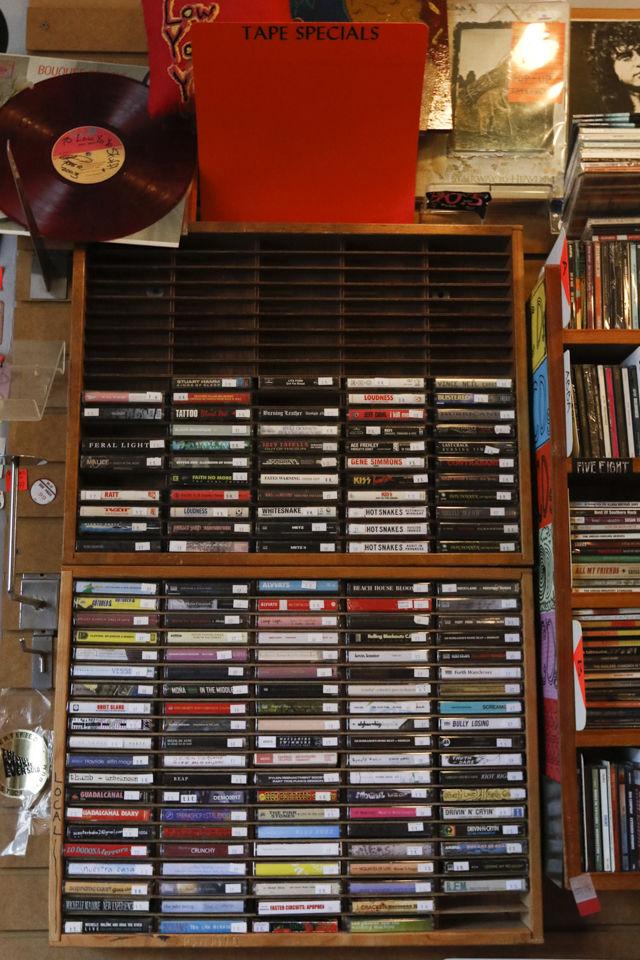 On the producer end of the market, the cassette is light and easy to produce and distribute for the musicians. In addition, its cover art provides the listener with a visual stimulus to accompany the tape.
"Some people get more connected to the music when they handle something. It's not just electricity that's encoded," Cardinal said.
Cassettes persist on the market after 30 years, but they now hold a place of novelty as opposed to functionality. It's music in a solid and absolute state, not an amorphous presence on the internet.
"There's a little bit of magic in an analog tape," Cardinal said. "They record music onto what's basically iron oxide on a plastic strip. It's magic to me," Cardinal said. "It kind of turns your head, catches your attention because you're not used to seeing them. It's doing what music does best."