On Sunday, Dec. 2, the first candle of Hanukkah was lit in the homes and worship spaces of people all over Athens. Hanukkah, a holiday in the Jewish religion that celebrates the rededication of the Holy Temple, will last from Dec. 2–10.
Hanukkah is celebrated traditionally with the lighting of the candles on a menorah to symbolize the eight days of light provided by the cruse of oil blessed by the High Priest.
The ceremony is accompanied by prayers and food.
What's going on for Hanukkah?
Each night of Hanukkah, Hillel at the University of Georgia will host menorah-lightings at its office on Lumpkin Street.
"We celebrate every Jewish holiday here at the house and outside of the house," said Roey Shoshan, director of Hillel UGA, a multifaceted Jewish organization in Athens. "We want to build an outlet for students to shape the Jewish identity within them."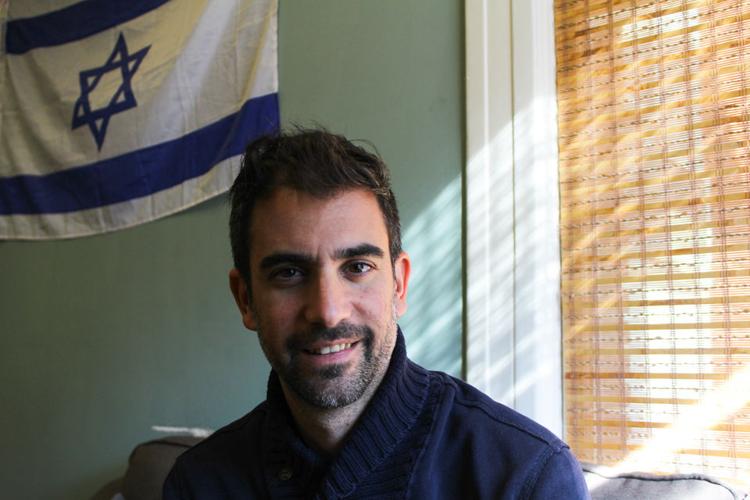 On Dec. 2, Chabad at UGA, a Jewish student organization, erected a 7-foot menorah and lit it at City Hall in celebration of the first night of Hanukkah.
History of the Jewish community in Athens
According to the Encyclopedia of Southern Jewish Communities, the first Jewish people moved to Athens from Prussia shortly before the American Civil War. Newly-arrived Jewish immigrants faced suspicion from Athenians because their loyalty to the Confederate cause seemed suspect.
After the Civil War, the Jewish population in Athens increased as Jewish people came to the city to open small businesses.
According to the text, in 1872, a group of community leaders petitioned the Superior Court of Clarke County that a charter of incorporation be granted for a congregation under the name of Kol Kadush Beni Yisroile and Congregation Children of Israel, creating the first synagogue in Athens.
In the years after World War II, factories opened in the towns surrounding Athens and more people moved to the city. By 1957, there were about 185 Jewish people in Athens and 210 by 1968.
Current Jewish community
According to the encyclopedia, today, the Congregation Children of Israel has over 140 practicing members. Although Jewish people are still a minority in Athens, a spirit of community drowns out feelings of isolation.
"There is this sense of warmth and friendship within the community," said Congregation Children of Israel Rabbi Eric Linder.
Congregation Children of Israel is the only membership-based synagogue in town. Linder said the synagogue has a diverse group of members.
"If you come to pray in peace and friendship, then this is home for you," Linder said.  
Coming together 
After the Oct. 27 mass shooting that killed 11 people at the Tree of Life Synagogue in Pittsburg, the Jewish population in Athens came together both on and off campus. On Oct. 30, a vigil was held at UGA's Tate Plaza, during which members of different Jewish organizations spoke.
"Yes, Jewish students at UGA are a minority and Jews in Athens are definitely a minority, but I didn't feel like a minority [at the vigil]," said Rebecca Wilson, the co-vice president of social media for Dawgs for Israel and sophomore international affairs major Rebecca Wilson.  
Linder also held a service of mourning and solidarity at the synagogue.
Linder said community and clergy members from various Athens religious groups attended the event in support of the local Jewish community.
"I knew of about 8–10 clergy who were coming," Linder said. "When we had the service, there were over 35 clergy here along with members of their congregations."
Wilson said growing up, she was the only Jewish-identifying person at her high school. At UGA, joining Jewish campus organizations helped her feel less alienated.
"It's the Bible Belt," Wilson said. "Sometimes we know and feel we are a minority more than other times."
Wilson said for many of her peers, the presence of a Hillel in Athens was large factor in deciding on a college.   
Coming from Watkinsville, Wilson was familiar with members of the Jewish community in Athens. She said the former president of Dawgs for Israel even encouraged her to attend UGA.
"I went to an event and she encouraged me to apply to Dawgs for Israel," Wilson said.
A single-synagogue town
Richard Friedman is a professor of Jewish Studies in the Department of Religion at the University of Georgia. Friedman is the author of publications such as "The Exile and Biblical Narrative," "Who Wrote the Bible?" and "The Disappearance of God: A Divine Mystery" and teaches courses in Hebrew, Biblical and Jewish studies.
Friedman taught at the University of California in San Diego before moving to Athens in 2006.
"It's the first time in my life that I've lived in a one-synagogue town," he said. "It's hard for the Orthodox Jews because there's hardly enough of them to get together and hold a service."
Friedman said although he contributes to the community where he can, there isn't much contact between the community and the faculty.
"They don't have that much to work on together," he said.
Friedman said there is a need for more faculty to teach about Judaism.
"We're constantly trying to push the administration so we can offer more courses on the modern American Jewish communities," he said.
Friedman said he feels that UGA's campus provides a superior environment for Jewish students in comparison to other universities.
"I think this campus is way better than most, in that Jewish students can feel comfortable and not feel like they're being attacked," Friedman said.
---
Correction
Correction: In a previous version of this article, the name of the director of Hillel UGA was incorrectly identified as Roey Shosha. This has since been corrected and the Red & Black regrets this error.