On March 8, Creature Comforts Brewing Company held one of its quarterly Art Party events, which bring local artists and the atmosphere and fun of Creature Comforts together. This Art Party celebrated a new exhibition being displayed in the Creature Comforts Gallery, titled "The Broadside Exhibition Project: verse 1."
Madeline Bates, the art curator at Creature Comforts, has been curating art at the brewery since December of 2014, and said she enjoys working with artists in the Athens community because they have a clear passion for what they do.
"It kind of works with our branding here at Creature Comforts, because we're all about pursuing your passion, and following whatever interests you," Bates said.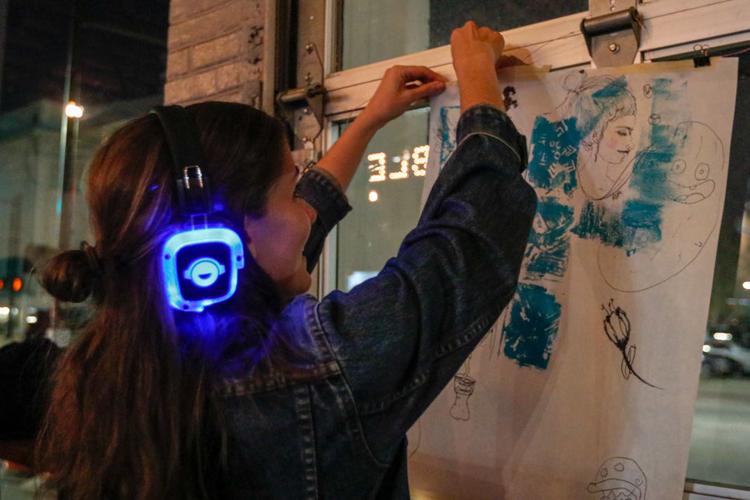 Bates has been wanting to do a show like "verse 1" for about two years. After opening a call for artists from July 2017 until January 2018 and getting responses from dozens of interested people, the selection was narrowed down to 15 artists and 15 poets who created illustrated poems.
"Broadsides, illustrated poems, are pretty common in [the] letterpress kind of printmaking, so I wanted to take that idea a little bit and make it a little more open to people who don't necessarily have that equipment," Bates said.
Creature Comforts was filled with people, and the welcoming feeling in the brewery was evident. There were many things attendees could participate in while at the Art Party — DJ Comforts was spinning music on vinyls while guests strolled around, looking at the illustrated poems that were on display. There was a station where people could make their own prints, and a corner of the brewery was dedicated to a space where local poets and writers read their work and listeners could listen using headphones. To top it all off, Manila Express, a local food truck serving amazing Filipino food, was parked outside the brewery for guests to enjoy.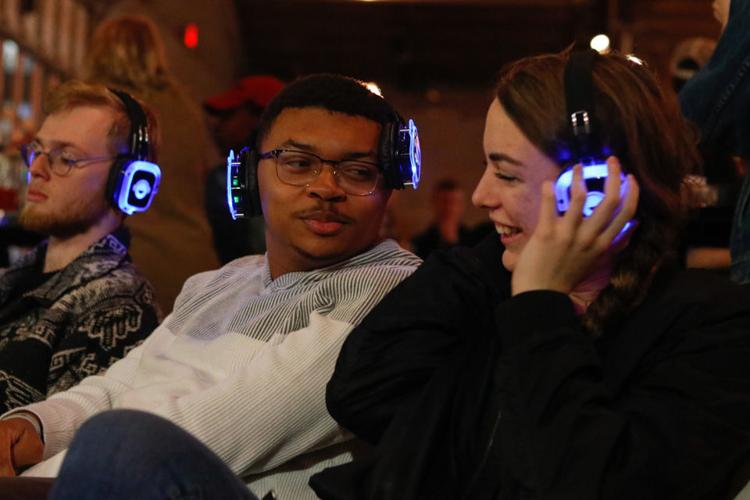 Pixel & Ink Studio, an Athens-based printing, framing and art reproduction business, was at Creature Comforts selling prints of all of the broadsides featured in the show. Carolyn Crist, the co-owner of Pixel & Ink, said that the company set up a website specifically for selling prints of Athens artists' work, and even has a whole page dedicated to "verse 1."
Crist said that a service like what Pixel & Ink provides can be very helpful in a community like this.
"Especially in Athens, where it's hard to sell your art because we're all broke, [artists] sell their originals and we sell prints at a lower price point," Crist said.
Many of the attendees came to enjoy the atmosphere that the event generated. Children and people who weren't even of drinking age could be seen roaming around and looking at the art or listening to the live poetry readings.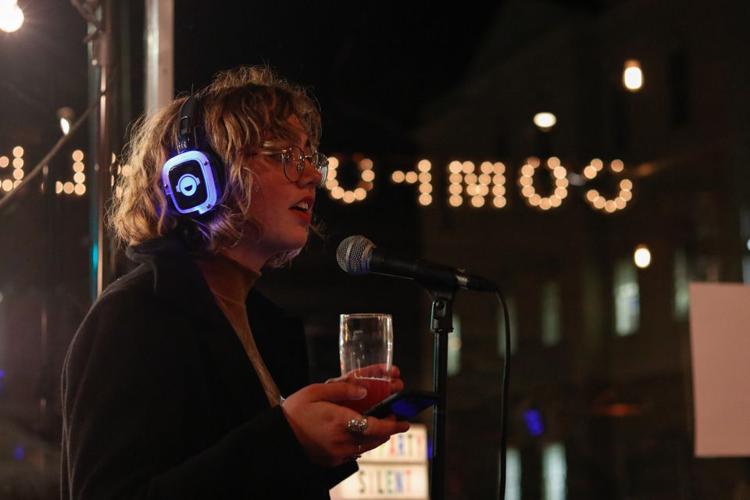 One of these people was University of Georgia freshman Miranda Diaz, a fabric design major from Kennesaw. Diaz invited her mother, Marjorie Diaz, to come to the event with her because she had attended an Art Party previously at Creature Comforts and really enjoyed it.
Marjorie, an art appreciator and artist herself, liked the pieces and setup of the event.
"We've been reading all the pieces, finding the meaning of all of them," she said.
Miranda, who has also come to Creature Comforts for the farmers market before, said she likes that the brewery focuses on the Athens community and the creative people who live here.
"I like when they do things to recognize local artists," she said.
The Art Party held on March 8 brought together many of the things that make Athens special — the people in the community, the art that bubbles beneath the surface and the fun and casual atmosphere that Creature Comforts has to offer. Athens locals should keep an eye out for the next Art Party event, because it promises to be just as homey and Athens-focused as the last one.
The 15 broadside pieces will be on view in the Creature Comforts Gallery until April 1.