The Classic City is home to a wide range of restaurants, both old and new. If you're looking to experience some of the town's iconic eateries or try something different, check out this list of local food spots to add to your Athens bucket list.
Classic Restaurants
The Grill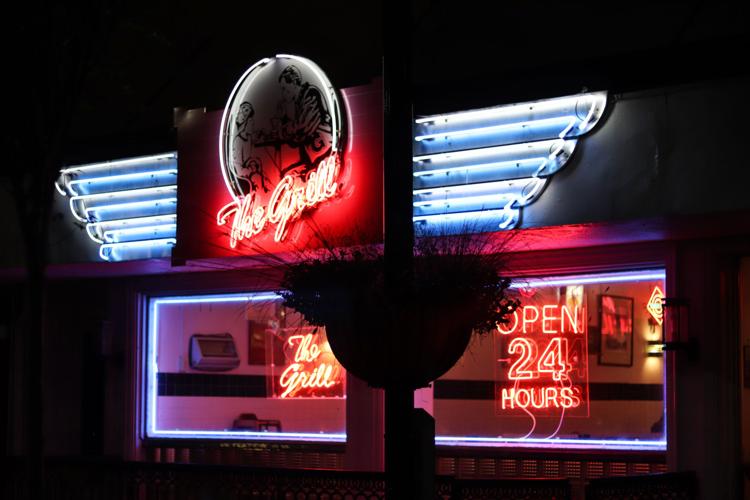 The Grill opened its doors in 1981, providing Athenians and students with diner-style food. The neon sign out front and the interior decor give the restaurant its 1950s-era flair. In addition to juicy beef burgers, the restaurant also is known for milkshakes and its iconic feta fries. The Grill is open 24/7, making it a late-night haven after an evening downtown.
Food for The Soul
This family-style soul food restaurant is located on West Broad Street near the King Avenue intersection. Visitors can get a plateful of authentic soul food, including mac and cheese, fried chicken, green beans and deviled eggs, for under $10. Plates are served buffet-style and the seating is reminiscent of cafeteria long tables in the best of ways.
The Taco Stand
The Taco Stand has been open on Milledge Avenue since 1977. Whether you're craving tacos, quesadillas, nachos or just some plain chips and salsa, Taco Stand has you covered at low prices. There are also two other locations — one on Barnett Shoals Road and one downtown on East Broad Street. 
Last Resort Grill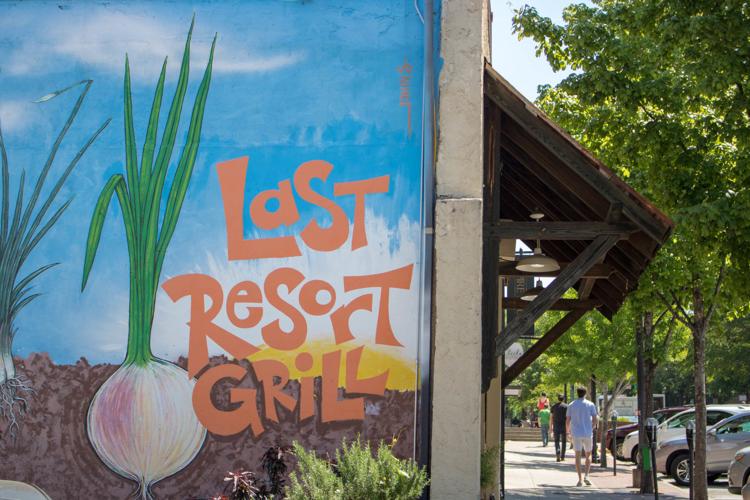 Though a little pricier, this restaurant is known for being the place to go for special occasions. Last Resort serves popular dishes such as fried green tomatoes and flavorful pastas and entrees, many of which are served with creamy grits on the side. The restaurant also sources its ingredients from local and Georgia-based bakers, growers and farmers. And don't forget a slice of cheesecake!
New Restaurants
el Barrio
This taco and tequila restaurant came to Five Points in late spring, bursting with bright blue and yellow decor. The casual Mexican eatery offers a simple menu — only tacos for entrees — with different flavors and customizable options to choose from. Each taco ranges from $3 to $3.50, so you can easily eat for under $10 and be able to justify a tequila cocktail. 
Chuck's Fish
A small chain based out of Destin, Florida, this high-end seafood restaurant has turned an old Greyhound bus station into a chic  eatery. Chuck's Fish sources its seafood daily from Harbor Docks Wholesale Seafood Market in Destin and tries to remain as local as possible. Entrees range from $20 to $30, while a lighter eight-count sushi meal is around $8 to $10. If you plan to ball out, make sure to budget for the sorbet dessert —three scoops, each a different flavor, on an easily shareable platter offers a sweet ending to the meal for the whole table.
Fully Loaded Pizza Co.
Occupying the building on Milledge where the Waffle House used to be, Fully Loaded Pizza Co. moved into the Five Points neighborhood this past spring. The restaurant has another location in Watkinsville and offers affordable pizza, including $2.50 slices. Not interested in pizza? The restaurant also offers hoagies, pasta, chicken wings and salad.
Maepole
Red & Black readers voted Maepole best new restaurant of 2018. This healthy, fast-casual spot on North Chase Street features a build-your-own food line that offers hormone- and antibiotic-free meat as well as grass-fed beef along with locally sourced veggies. You can get a seasonal bowl to enjoy inside the restaurant, on the patio or on-the-go in less than five minutes and for about $10.