Although it seems as if the oppressive summer heat will never end, the day will come when it's time to bring out the sweaters, jackets and other assorted fall apparel. Fall is the perfect time to experiment with layering different pieces. Here are some fall fashion pieces and where to get them. 
Knits
Cozy cardigans and soft sweaters are the perfect pieces to wear on a chilly autumn day. They also provide the perfect mix of comfort and style. Layer them over a simple plain tee with a nice, warm scarf and you're set. It's always safe to shoot for classic muted colors like white, orange and brown, like this knit from Indigo Child. Men can try out sweaters like this washable wool sweater from Onward Reserve, which could work well under an overcoat during chillier days. If you're looking for a fresh look, this knitted, long-sleeve crop top from Pitaya will be perfect on cooler (but not cold) days.
Scarves
Scarves are great because they can add pops of color to otherwise plain or ordinary outfits. For example, back "cozy" scarves like this one from Half-Moon Outfitters. 
Boots
There are many types of boots, but lace-up boots like this pair of tan winter treads  or combat boots like these from Red Dress Boutique work with jeans, which should be a staple in any fall wardrobe because they'll match almost anything.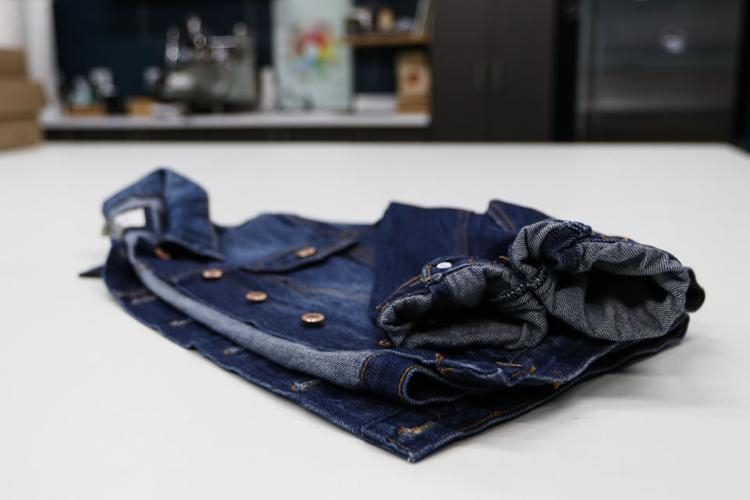 Jackets
There are plenty of types of jackets, but denim or track jackets work best in the fall because they're stylish and are also thick enough to ward off the breeze on a chilly autumn day. Epiphany and Red Dress Boutique sell their respective takes on the denim jacket, featuring pieces like this one with waist pockets.Track jackets like this striped one from Pitaya make a good choice because they're light enough to be worn over another fall fashion piece, or with a simple tee, black jeans and ankle boots. And if you get cold often, this carlisle teddy coat from The Indigo Child or this cream teddy jacket from Empire South just might do the trick.
Overcoats
Overcoats add a hint of sophistication and maturity to any outfit. In the fall, you can pair an overcoat with a flannel or a basic sweater and black jeans. Red Dress Boutique has a variety of coats of varying lengths. Longer options like this one can be worn with more professional clothes and pieces like this maxi sherpa coat work well with a top and a confident pant. 
Flannel
Flannel shirts are versatile and they come in many forms, from the typical dark, long-sleeved plaid found in this one from Empire South or this lighter option, keying in on baby blues and a pop of orange. They can be worn with almost any of the other fall fashion pieces on this list on those days when a simple white tee just gets too boring.