Surrounded by fresh produce, flowers and music, lovers of the local food scene are invited to try out their tastebuds on savory samples featured in an Athens-inspired cookbook—and to recreate the dish at home themselves.
An Athens' favorite recipe and fresh samples from a professional chef will be available on Saturday, April 22 at the Athens Farmers Market.
Presented with the aid of Avid Bookshop, the demo will be with executive chef Peter Dale of the National, cooking a recipe featured in the recently published "Classic City Cooking" cookbook.
The book, written by previous Athens resident Juanina Kocher, is filled exclusively with recipes found in Athens' eateries, including a few from establishments run by Dale.
The culinary book by Kocher has been a labor of love project nearly six years in the making. After moving to Athens at the age of four, Kocher was eventually a University of Georgia student who always admired the city's food scene, even after moving to New York post-graduation.
"I always missed the flavors from home," Kocher said. "Athens has a really prominent food scene that was never really recognized, so I thought it deserved a cookbook."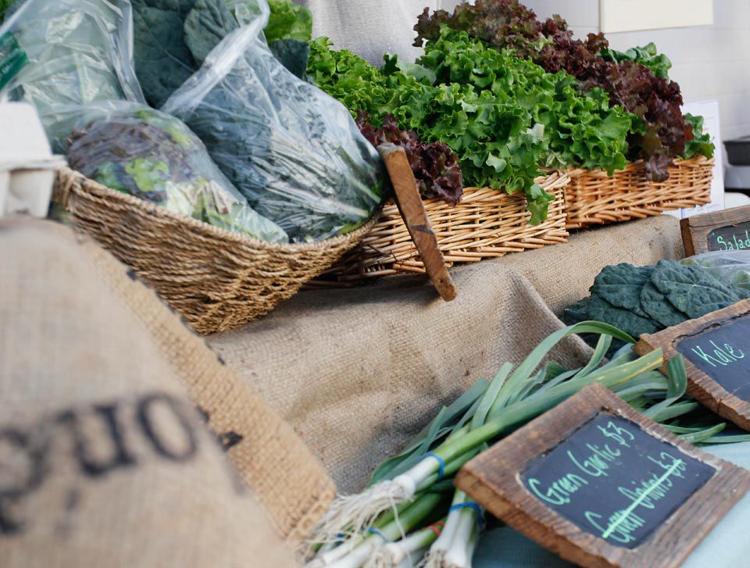 Nearly four years ago, Kocher began to reach out to local chefs and restaurants, some she knew from her own time living in Athens and a few new ones as well. Working alongside local Athenian photographer J.P. Bond, dishes were photographed and recipes were collected to produce the final product—now sold at Avid Bookshop and the Athens Barnes and Noble.
Kocher said her book has been well-received as both a snapshot of the best places to eat in Athens and as a common gift to share with others.
Kocher will be present at the cooking demonstration, selling and signing copies of her book for purchase. The author, who will be visiting from her home in New York, mentioned the possibility of other chefs from local restaurants whose recipes were featured in the Classic City Cookbook also coming, giving customers a chance to get their signatures.
Dale represents the esteemed Athens' restaurant the National, founded in 2007. In addition to managing the National with Hugh Acheson—owner of Five & Ten, Empire State South and the Florence—Dale also owns Seabear Oyster Bar and Condor Chocolates, the latter with his brother Nick Dale.
All three of Dale's businesses are featured in the book, although Condor received an honorable mention instead of its own chapter.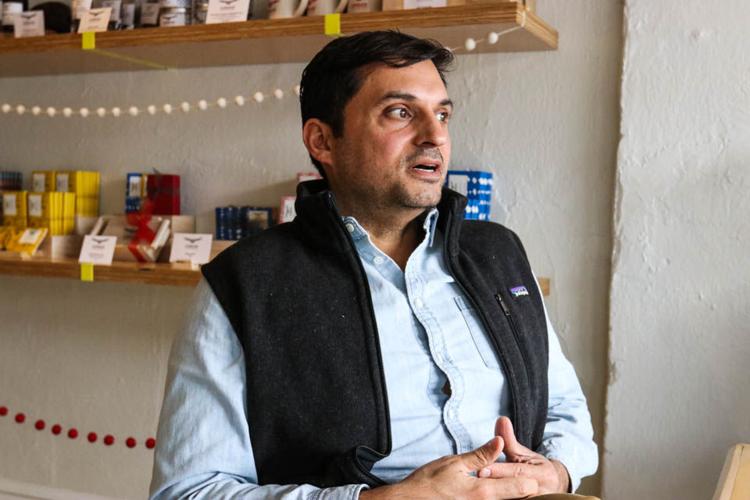 The featured recipe Dale will prepare from the book will be lamb meatballs with a dried cherry sauce. This was the second of two recipes from the National in "Classic City Cooking," along with a cucumber gazpacho that Dale said he will prepare at a later date when cucumbers are in season at the market.
"Typically a chef will highlight a crop that is available at the market to give people ideas," Dale said. "Sometimes there's a lot of one particular vegetable, and it gives people ideas what they can do with the produce—a recipe they can take home."
Beyond the book-signing and demo, Dale strongly encouraged attendance to the market regardless.
"Buy flowers, or produce and meat, and make a meal with local ingredients. Even if you don't cook a lot, there's tons of good stuff there, like 1000 Faces Coffee and live music," Dale said. "It's a really nice community gathering to come and experience Athens' food. "
Between his three businesses, Dale does not often get to interact with members of the public. He said he is usually confined to the kitchen away from the clientele.
This collaboration between the market and chefs who prepare demonstrations, such as last year's Joel Pennn from Heirloom Cafe, is further inspired this month by Kocher's books. Attendees who enjoy the meatballs prepared by Dale can purchase copies of the book and recreate the recipe at home.
Kocher's cookbook allows readers to become more familiar with not only the food they are eating, but the hands and talent behind who is making each dish. Each chapter features a different restaurant, the chef and recipes ranging from savory desserts to main courses.
From the Branded Butcher's scotch egg to pasta ribbons from 5 & 10, the book runs the gamut on showing not only the breadth of Athens' restaurants, but also the chefs behind them, which Dale said he is happy to support.
"It's a great book. Juanina has been an awesome advocate for the Athens food scene, so I'm happy to help out however I can and raise awareness of the book itself," Dale said. "It's fun to be at the Athens Farmers Market too because we know and work with a lot of the farmers there who sell to us."
Admission to both the cooking demonstration, which starts at 10 a.m., and the Athens Farmers Market are free.