Lori Paluck was inspired by women entrepreneurs as a college student, and now, she's living her dream through her own business — Dynamite Clothing — as she continues to inspire other women to achieve their own successes.
Paluck has always emphasized the importance of being self-sufficient as a woman, and that's the message she continues to live by.
"You want to be able to keep going and sustain and not have your entire life crumble because of any one person," Paluck said.
Dynamite Clothing was started in the early 2000s and is nested on North Jackson Street in a small, cozy space filled to the brim with new, recycled and vintage pieces. 
"It's weird because I actually had visualized that this was what I would do," Paluck said. "I visualized it and it came true."
Building blocks to success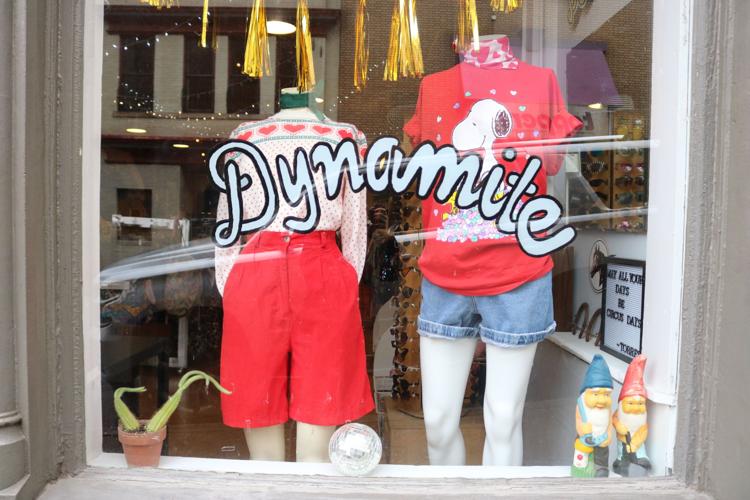 As a child growing up in Greensboro, North Carolina, Paluck didn't have a lot of aspirations or dreams. Even her interest in clothing came unexpectedly.
"I went to a private school so I wore a uniform for 12 years, so my love for clothing sort of came from the fact that I couldn't really wear it," Paluck said.
Paluck's personal style has always been influenced by uniforms and the practicality of clothes.
"I'm very utilitarian, and I like clothes that I'm wearing to be useful," Paluck said. "I use the pockets of my jeans all the time."
Paluck studied fashion merchandising and business administration at Radford University in Virginia, but she still wasn't sure what she wanted to do after she graduated college. It wasn't until she met her college boyfriend's mother that she found her calling.   
"I was so intrigued by her position as a woman owning a store in the heart of Washington, D.C.," Paluck said. "[From then on,] I knew I wanted to start my own business." 
Soon after, Paluck started going to vintage stores to find pieces that she could resell. Her first mini business was in the hallway of the home that she lived in with five other roommates. She would display all her new pieces and invite friends over to purchase items that they liked.
A new start in Athens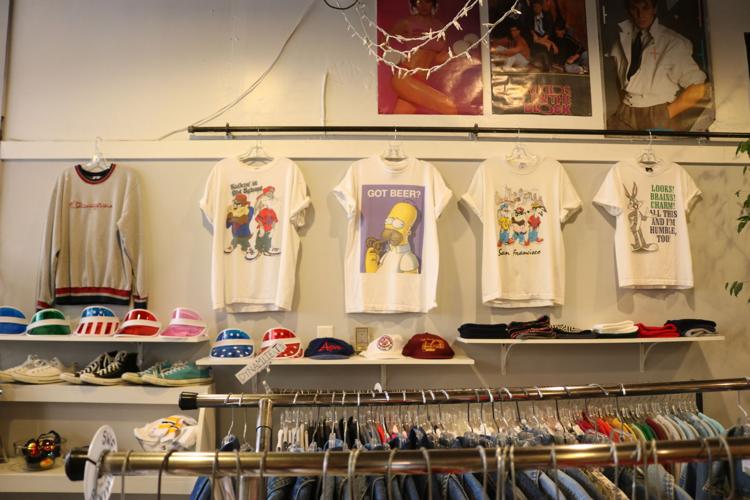 After graduation, Paluck packed her bags and moved to Athens to live with her brother and start her new life. 
Paluck had one goal: to start a business selling a combination of vintage, new and used clothing, a concept that she hadn't seen done before.
Before opening Dynamite Clothing, Paluck expanded her experience with other ventures, such as setting up a small weekend shop at the storefront of Last Resort Grill where her brother worked at the time and also owning her own bar on Broad Street that opened in 1998. Dynamite Clothing opened when Paluck realized that she belonged in fashion. 
"I just loved finding vintage clothing because … they're truly one-of-a-kind in terms of the colors, prints and fabrics," Paluck said. "There's something amazing about finding that one piece that no one's seen and that is still in good condition after all those years." 
Mya Root has worked for Dynamite Clothing as the general manager for two years, and she's also Paluck's friend of over 25 years.
As the general manager, Root mostly assists Paluck with picking out vintage clothing. Root has been working with vintage clothing her "whole entire life," such as at rag houses, which are the last destinations that donated clothing go to before making their way to the landfills. 
"I'm so lucky to have a job where I can work with my best friend," Root said. "We have a very cooperative style … where we're just always helping each other."
Besides being an inspiration for many women, Paluck is also known for her sincerity and for simply being "just a really wonderful person." 
"She's one of those people in town that everyone knows and everyone has positive feelings [toward]," Root said. "She always remembers your birthday … and she brings you things to make you feel better [when you're sick]."