With the recent release of The New York Times-produced documentary, "Framing Britney Spears," and Phoebe Bridgers facing backlash over her Saturday Night Live guitar smash, women continue to face highs and lows in the music industry. And for Athens artists Lane Marie and Aspen Anonda, this is no exception.
Lane Marie O'Kelley, who goes by the stage name Lane Marie, is a University of Georgia alumna who graduated in 2017. And other local female artist, Aspen Countryman, or known on stage as Aspen Anonda, is a UGA senior studying advertising and music business.
Two artists who describe their sound as a blend of indie and pop, both O'Kelley and Countryman have found their niche within the Athens music scene.
"Funny story — I always said, 'I am not going to stay in Athens,'" O'Kelley said. "I visited a lot of different music cities, and Athens always felt just so much more inviting and welcoming as a musician, so I stuck around."
Similar to O'Kelley, Countryman said that the Athens music industry is all about forming community and celebrating other musicians' achievements.
"I just totally love it," Countryman said. "Everyone in Athens that plays music wants to know everyone else in Athens that plays music. Everyone's so open and so damn kind and ready to celebrate each other's successes."
Although O'Kelley and Countryman admire certain aspects of the Athens music scene, both admit that being a woman in the music industry comes with its fair share of challenges.
"[The music industry] is such a boys club," O'Kelley said. "Athens is great because I've never felt pushed out … but it's like you're always going to be a little outside of that boys club."
O'Kelly believes that in general, female artists are recognized more for their appearance and reputation rather than their actual music.
"There's so many times that I will see female artists get a lot of attention, but only for their looks and not for their music," O'Kelley said. "It's not just about looks –– they're also creating really cool, beautiful music. But people are not giving the time to listen to [them] because we're such a looks-based industry."
Countryman said there have been times where as a female, she has felt uncomfortable on stage. When feeling disrespected by male audience members, Countryman said she recognized that this is not a feeling that male musicians have to experience.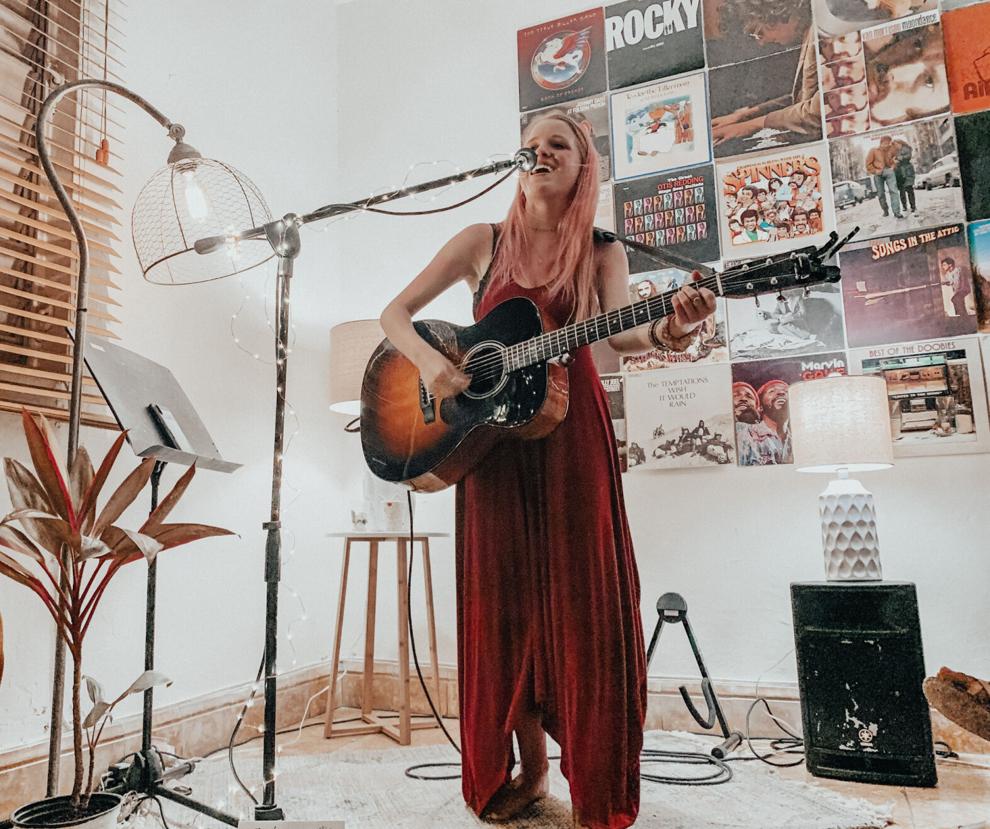 "There's a lot of drunk guys," Countryman said. "A lot of bartenders or owners of restaurants have had my back and have jumped in to protect me, but just the fact that it had to happen in the first place. Men not leaving me alone, men trying to grab the mic, men trying to touch me while I walk to the bathroom. ... Guys don't have to deal with it."
Both O'Kelley and Countryman feel that while women in the industry may deal with undue pressure, it creates a strong camaraderie among female artists.
"When you're with female artists it just feels safe and comfortable," O'Kelley said. "There's this feeling of empathy and perspective and safety that I feel when I'm in a show with female artists."
Countryman echoes O'Kelley, feeling that her bonds with other female artists are something worthwhile. She said that when interacting with other female songwriters, she often feels an instant connection, as if these women are her supportive and loyal teammates. In contrast, she feels as if male artists may feel a stronger sense of competition with each other.
"I feel like there's a really intense, loyal connection when you find another badass female songwriter that's out trying to pave her way. ... And I don't think that guys necessarily get that as quickly," Countryman said. "We're not in competition. The world is completely abundant — there's so much space for all of us to create at the same time."
Looking forward, O'Kelley said she hopes that women in music are increasingly recognized for their art and talent as opposed to surface level features. At the end of the day, it should be about the music, she said.
"What I hope for female artists is that they … are taken seriously not for their looks or their genders, but taken seriously for their talent and hard work and their creativity," O'Kelley said. "And that people [will] see that first –– their music."