After being bombarded with heavy rain and thunderstorms, the 2019 annual Hot Corner Festival came to a drenching halt as many vendors and attendees packed up and left for drier places on June 8. However, the festival didn't completely end.
Earlier that day, the National Weather Service issued a flash flood warning for several Georgia counties.
Rain, rain, go away: Vendors and Mural dedication canceled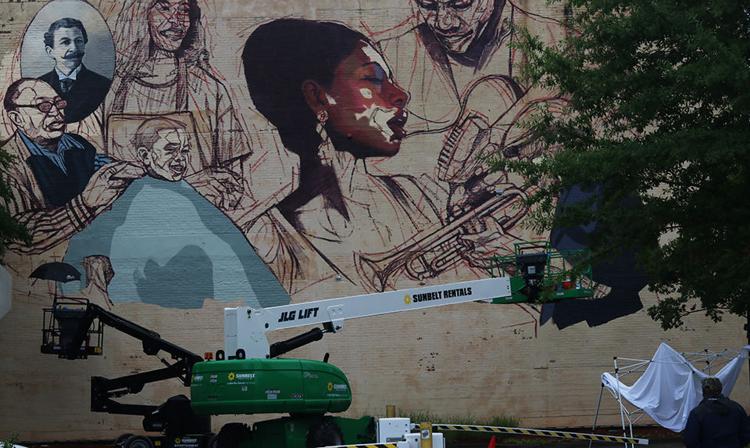 The Hot Corner Festival stands tall as one of the premier festivals to attend in Athens ― drawing thousands of people and featuring many vendors and performers in the name of celebrating black culture and business.
Despite the energy at yesterday's gospel fest, the festival seemingly sputtered out as people, vendors and performers alike walked away on the soaked pavement due to the fierce weather.
In addition to vendors and performers leaving, the Hot Corner mural dedication was canceled earlier that day due to the flash flood warning. The dedication was featured as a highlight event of the festival and the muralists planned to work on their piece during the festival.
This cancelation comes on the heels of the mural's relocation to the Costa Building's exterior from the Morton Theatre's exterior due to a conflict with an adjacent property owner. The mural's dedication was scheduled for June 8 at 1:30 p.m.
"The mural will be fine, they just [couldn't] work in the rain," Tatiana Veneruso, the commission's Public Art Coordinator, said.    
The mural's completion is set to take another week due to it shifting locations. The mural's new dedication date has yet to be announced.
Homer Wilson, the festival's co-founder, confirmed that tomorrow's program celebrating the festival's volunteers will proceed on schedule. No vendors or performers are set to return.
Keeping the Fire Alive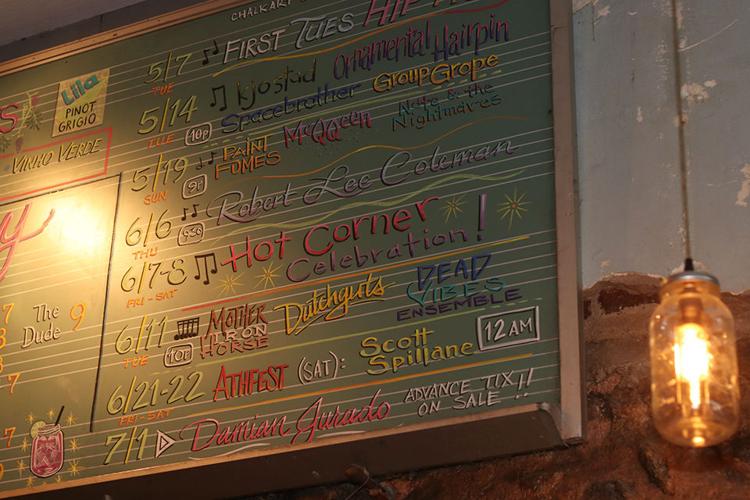 However, some attendees and performers were determined to keep the energy alive. The soaking few went inside The World Famous — a cocktail bar and restaurant  — whose owner welcomed them with open arms.
The gathered individuals, less than 100 strong, fused the air with warmth and happiness as they ordered food and watched the remaining performers. At the word of World Famous's stage manager, Montu Miller, several performers made their way back to Hot Corner to perform for the crowd indoors.
"We bring so many different types of people together — old and young, black and white to celebrate black culture in Athens," Miller said. "People [are still willing] to have a piece of Hot Corner, Athens this year."