Paul and Carla Kooistra have recently squeezed their way into the growing brewing scene in Athens, but they're bringing something other than beer to the table.
The Kooistras started New Creation Soda Works after moving to the Athens area in 2012, and their sodas have been picked up around Athens in local stores like Jittery Joe's and on the University of Georgia campus in the Tate Student Center food court.
While visiting New Creations' manufacturing facility, a modest operation out on Old Bishop Road in Watkinsville, I was given three sodas to try. Coincidentally, they were the same three that Paul listed when asked about his favorite sodas—Nada, Hopscotch and Root 42. New Creation also has a Butter Pecan Cream soda, however this flavor was not readily available to try.
New Creation Soda doesn't rely on the sweet yet transient sensation of cold carbonation and large doses of high fructose corn syrups as much as mainstream sodas like Coca-Cola do. Consequently, they retain their flavor for a long time after being opened, and the flavors stay true to the ingredients they are modeled after. 
The soda also doesn't depend solely on their quirky graphic design, made in collaboration with the Young Athenians, to get customers on board with their higher prices. They get by pretty well on their own merits as carefully crafted beverages. All the hard work the Kooistras put into all stages of the production process shows in their products.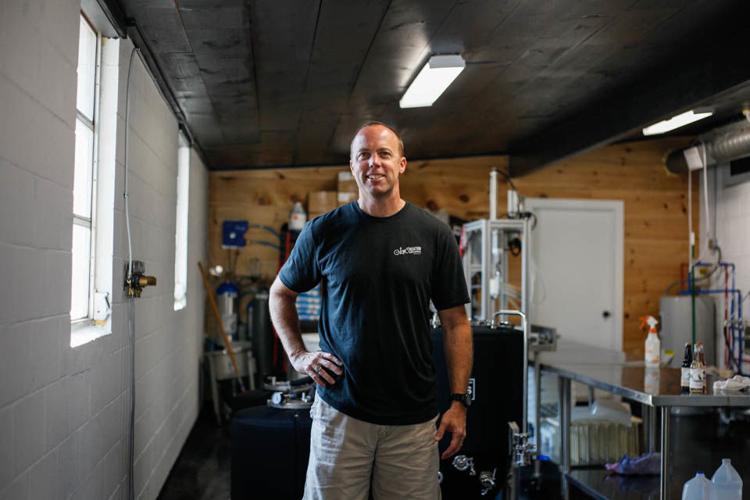 Nada
Nada, which comes in a deep pink color, is a strawberry habanero soda. Carla picks the strawberries by the hundreds of pounds for these soda flavors.
The freshness of the fruit mixed with the crisp peppers really came through in the flavor. My brain projected the seedy texture it associated with eating fresh strawberries onto the smooth liquid bubbling in my throat. Following the fruity flavors floating on my tongue, a crisp burning rumbled at the back of my mouth— the habanero. Not too overwhelming, it felt like a landslide of texture and flavor with each sip.
Hopscotch
New Creation spruced up an old favorite with their Hopscotch soda, a dry-hopped ginger ale flavored drink. This soda was a beautiful blend of ginger and hops. I immediately felt the familiar carbon-infused burn of fresh ginger, but this time it was tempered pleasantly by the smooth flavor hops.
Freshly opened, this soda packs a serious punch, but after being left out for a few hours it mellows out while retaining its savory flavor. Though most sodas aren't known for their half-lives, Hopscotch delivers an evolution of flavor from the moment it is opened to even a few hours later.
Root 42
If there is one thing that will bring you straight back to your childhood, it's the taste of rootbeer. Root 42 deliveries the same richness of the familiar A&W without an overbearing overload of sugar. This refined take on another classic pairs freshness with nostalgia to make an all-around refreshing soda.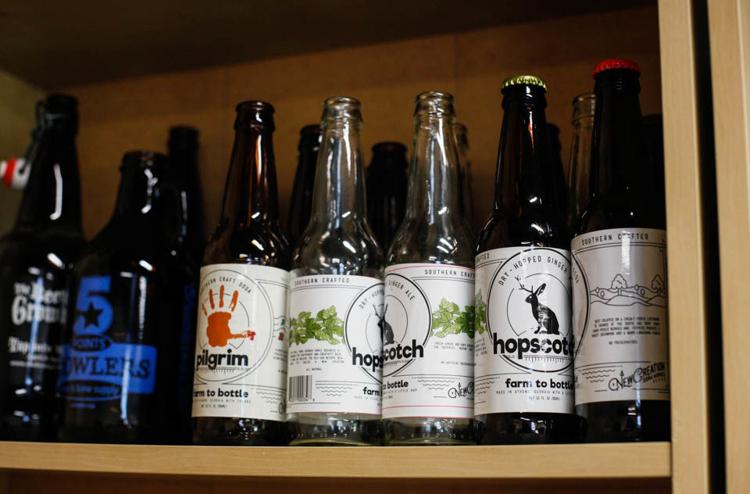 The Kooistras are making their way into the beer-dominated brewing game in Athens by bringing elevated flavors and fresh ingredients to home-brewed soda. You can try out their sodas for yourself next time you see the minimalist white labels at locations around town.