When it comes to entertainment consumption, cultural changes and modern technology have united to create a wide variety of content options. In recent times, video game livestreams have emerged as a popular choice, especially among young people.
Fortunately for University of Georgia students who enjoy this content, they can watch livestreams made largely with them in mind. Fortnite, a free-to-play battle royale game released in 2017, gained massive popularity in 2018. As a combined effort of three friends, Fortnite UGA streams the popular game for attendees and fans of the university.
With hundreds of followers across their streaming accounts, the trio has become a budding entertainment source in the UGA community.
According to Fortnite UGA streamer Lawson Forro, a student at the university, the group didn't originally intend to become an operation.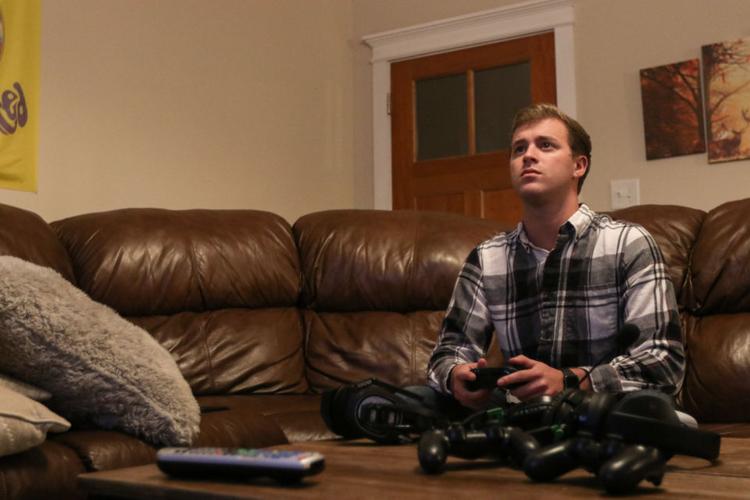 "We started kind of just messing around with streaming, sending links to our friends and stuff," Forro said. "Eventually, we were like, 'Well, we're getting pretty good at this game. Let's make a Twitter and kind of make this a funny thing to do,' and then it just started to kind of take off."
UGA student Christopher Callaway, another of the three, considers this rise in viewership a surprise. The Twitter account has over 400 followers and is growing.
"We went out and got some equipment and started streaming," Callaway said. "Didn't think it'd really become of anything. It's still a very modest amount of followers and numbers at this point in time, but ... I never really expected to get a following at all."
In addition to a gameplay moment that went viral on Instagram, Callaway attributes the growth of Fortnite UGA's audience to a collaboration with Georgia Bulldogs defensive back J.R. Reed.
Reed tweeted about wanting to play Fortnite with more people, asking for their Gamertag to collaborate. They ended up streaming on Instagram while they played together, which managed to attract a healthy amount of people watching them play.
As a result of this collaboration, Callaway not only gained more followers but also made a new friend. Reed and Callaway even started syncing up class schedules together too.
University of North Georgia student Bennett Ellison, the third of the three friends, said Reed continues to appear in Fortnite UGA's streams.
"[Reed] has started streaming with us now, and so he's kind of like an honorary member," Ellison said.
Though he calls Fortnite UGA's success in reaching out to Reed his favorite moment as part of the group, Ellison says another highlight was making fans from an unexpected place.
"When we first started streaming through Mixer, we were able to broadcast to some people in the U.K., and they loved watching our stream, and so they always are watching," Ellison said. "It's just cool ... [that] we're able to communicate with them. They're fans of our page on the other side of the world."
Ellison's appreciation for these followers attests to the reason he says he enjoys streaming.
"Being able just to share what we're playing with other people and they can watch it live, it enables us to interact with more people while we play versus if we just sat at home and played by ourselves," Ellison said. "I'm not just playing with my friends anymore. I'm playing with really whoever wants to watch. They're part of the game with us."
Like Ellison, Forro describes this social aspect as his main motivation for creating livestreams.
"We've had some little guys that we've met," Forro said. "They're probably kids almost, and they love watching us, so they get on there and they'll join our party. It's kind of fun just to meet new people."
Because of this increase in fans, Callaway feels he has grown closer to the UGA community.
"I definitely have made a lot of new friends I probably wouldn't have made," Callaway said. "A couple days ago, I tweeted out from our Twitter handle and said, 'Hey, looking for competitive duo players that want to get into some competitive lobbies with me,' … and I got a couple of replies from fellow UGA students and have gotten to play with them. It's been really cool."