On the cold afternoon of Jan. 20, people of various ages, color and gender gathered in front of the Morton Theatre on Washington Street. Some were holding signs, others were setting up stands. Despite the crisp weather, people worked diligently in preparation for the MLK Day Parade and Music Festival.
Organized by the United Group of Artists, an event production company co-founded by Knowa and Mokah Jasmine Johnson, the fourth annual parade was held to honor Dr. Martin Luther King Jr. and the messages he stood for.
Mykeisha Ross, vice president of Athens Anti-Discrimination Movement, believes the parade perfectly exemplifies what King wanted to achieve in communities across the world.
"I think it's important for people to come together, show love and meet people you never would otherwise," Ross said. "We're breaking racial barriers."
During the parade, spectators looked on as people walked through the streets holding signs with quotes from Dr. King, including the Athens chapter of Moms Demand Action, who marched to raise awareness for gun violence. Toward the end of the parade, a group of marchers carried a sign that read "I am human."
Vendors selling products ranging from fried Oreos to traditional African clothing set up shop around the sidelines. Some vendors were veterans of the annual parade, while others were newcomers.
Kishina Longino, a vendor for Alicia's Little Bling Boutique, came from Atlanta to participate in the parade for the first time. After seeing MLK Day parades in Atlanta, she said wanted to see people show out in Athens.
"To have parades like this goes back to honoring what Dr. King stood for and the fact that he didn't die in vain," Longino said. "He stood for millions of people and this day shows we haven't forgotten."
Other vendors like Precious Jones with MEplusTEA, a homegrown hand-blended loose leaf tea company, have participated in the parade since its inception in 2017. Jones said she feels Athens is a close knit community and the parade is a reminder of who we are.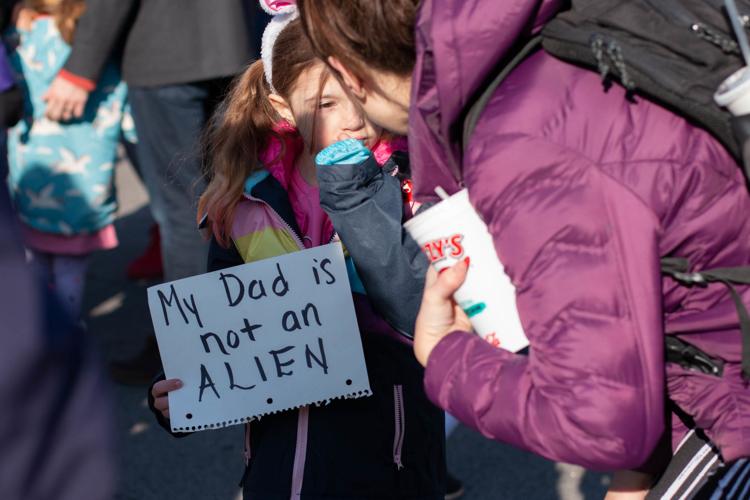 "I think Athens is a good example of what Martin Luther King Jr. stood for," Jones said.
Attending the parade were people from all walks of life such as families and students.
Ross said her favorite part of the parade was its ability to break barriers and demonstrate that everyone has a story. She explained that events like the MLK Day parade help people find their voice.
"You can be black, white, Hispanic, it doesn't matter, everybody has a story and your voice is your power," said Ross. "No one else can write your story, so tell it."