When most people think of ice cream, they think of classic — and, let's face it, boring — flavors like vanilla. While these are good options, it never hurts to try something new.
A local ice cream shop has this covered. From guava to mango with chili, La Michoacana Es Natural is a Mexican ice cream store that offers homemade ice cream and popsicles that go beyond the typical scoops.
All in the family
Owned by husband and wife Heri and Jessica Martinez, the shop brings ice cream from the Mexican state of Michoacán to Athens.
The shop is a franchise from the Mexican town of Tocumbo.
"A lot of fruits grow [in Michoacán]," Jessica Martinez said. "That's why the ice cream shop from south Mexico is so popular, and it's now in the U.S."
Martinez and her husband bought the franchise several years ago but couldn't open the shop. In 2012, they opened Los Reyes Mexican Restaurant.
In 2015 the couple opened La Michoacana and managed both the shop and the restaurant. They transferred ownership of the restaurant to Martinez's cousin in 2017.
Martinez's uncle owns the Mexican grocery store nearby.
"It's very convenient, we're always helping each other," Martinez said. "When I miss my orders with vendors, they always order stuff for me, and I do the same for them."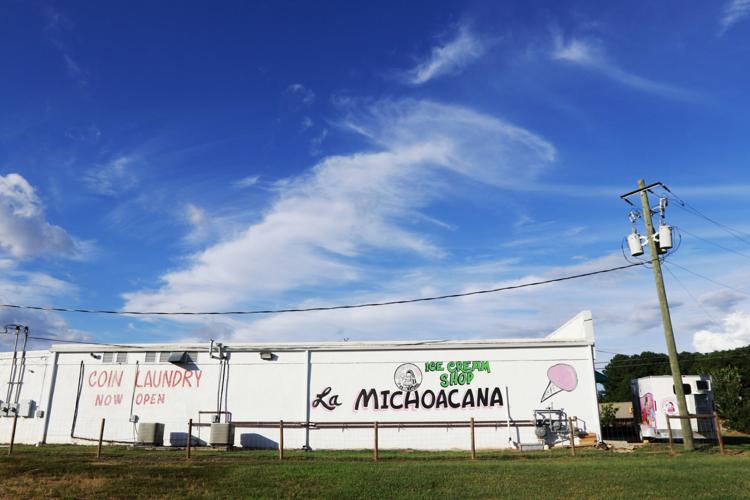 Owning businesses is a commonality in the family.
"It's not the same type of business, but it's all related, because it's the Mexican grocery store, the Mexican restaurant and the Mexican ice cream shop," Martinez said.
The family approach translates into a welcoming atmosphere, said Ruby Teran, a La Michoacana employee.
"One thing about us is that we're really friendly," Teran said. "We actually try to care for the customers and be really patient with them."
Homemade and fresh
Frozen food is sometimes associated with a far-off expiration date and lots of preservatives, but that's not the case at La Michoacana.
"Most of the things we use are natural," Martinez said. "We use a lot of fruits ... We don't keep it frozen for years."
Freshness is another important factor of the shop's products.
"We're making ice cream every single day," Martinez said. "The longest we store each tub is less than a week, so it's always fresh."
Although making ice cream from scratch seems like a tedious process, practice makes perfect.
"Chopping the fruits, blending them and giving them the texture … it takes time, but once you learn how to do it, it's pretty easy," Martinez said.
Mary Ray, a senior journalism major from Ellijay, visited the shop.
"My first impression was that there were so many flavors that it was very hard to choose," she said. "The ice cream itself ... is just pretty — All the colors are vibrant and it just looks tasty."
Pine nuts and paletas
The shop offers 40 different flavors, with 10 in the display case at a time.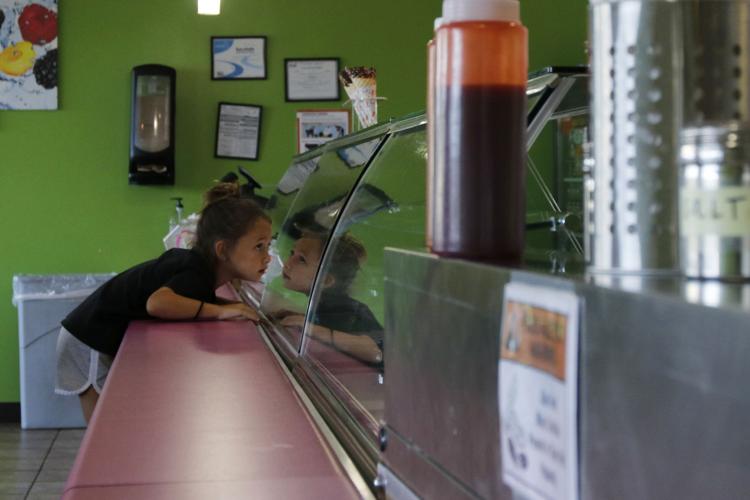 One of the more unexpected flavors is pine nut with dulce de leche, which Martinez said is her favorite.
"Pine nuts here … [are used] for savory foods, and in Mexico it's more like a dessert," Martinez said.
Some flavors, like the mango sherbet, or "mangonada," incorporate spicy ingredients like chili powder and Chamoy, a type of hot sauce. Fruit like the South American mamey are also used.
Another popular option at La Michoacana is the paleta, an ice cream bar-popsicle hybrid that comes in 60–70 different flavors.
La Michoacana has a branch inside the eastside location of Cali N Tito's, which includes a freezer full of ice cream and popsicles.
Although the ice cream is sold at Cali N Tito's, owning an ice cream shop of their own was always the end goal for the Martinezes.
"We really wanted to do the ice cream because it's something we wanted to do from years before," Martinez said.