Across the railroad tracks in the University of Georgia's east campus at 90 Carlton St. is the Georgia Museum of Art. Housing more than 17,000 objects of American, European and Asian origin, the museum holds the title of the official art museum of the state of Georgia, according to the museum's website.
A space as grand as the museum requires the careful oversight of art curators to manage the collections and select new pieces while caring for current ones. Jeffrey Richmond-Moll currently holds the position of American art curator at the museum and specializes in pieces from the 19th- and early 20th-centuries. Richmond-Moll works with Nelda Damiano, the Pierre Daura Curator of European Art.
Cultivating an appreciation for art
Growing up in Princeton, New Jersey, Richmond-Moll developed an appreciation for history from a young age due to the city's close connection to the American past. After taking an art history class in high school, he discovered a passion for the interdisciplinary nature of art and its incorporation of major cultural, historical and political themes.
In 2019, Richmond-Moll joined the staff of the Georgia Museum of Art, intrigued by its scholarly, collaborative nature and unique position on a college campus.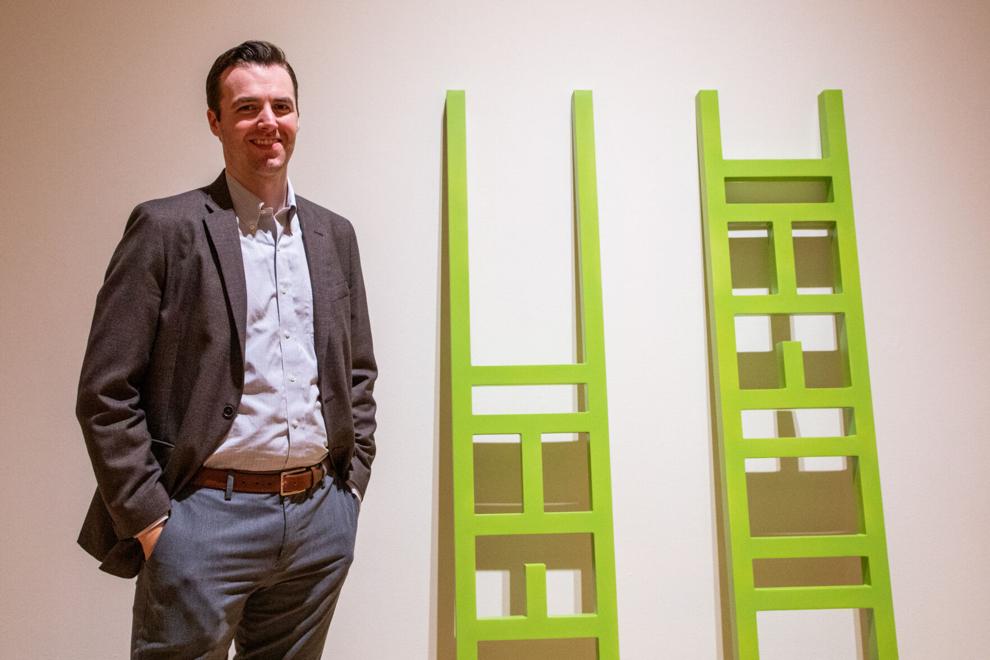 "Any exhibition we organize in-house includes a book-length publication," Richmond-Moll said. "That assured me that I not only could produce a temporary exhibition, but also a permanent intervention through these highly collaborative projects. The museum's place within UGA has so much potential to engage across units and disciplines."
On the other hand, Damiano found her calling in the art industry outside of North America, thanks to her time overseas in various Western European countries, combined with her appreciation of her Italian heritage.
"When I was 17 and 19 years old, I backpacked around Europe for two or three months," Damiano said. "While my friends were at the beach, I was at the museums."
Collaboration and being on the UGA campus
Todd Rivers, the head of exhibition design and chief preparator, explained that the collaborative nature of the museum can expand across multiple departments, eras and continents, depending on the exhibit. Most recently, Rivers worked with five curators to develop the installation for the Inside Look exhibit, containing unseen works from the museum's permanent collection.
"You typically have one curator, and you're dealing with one individual and intellectual mind," Rivers said. "You're trying to create or navigate a physical space for their needs. This [exhibit] had five curators and five galleries. There's a potential to make it very choppy, but we had to find a unifying way to make it all look good with similar colors, fonts and labels."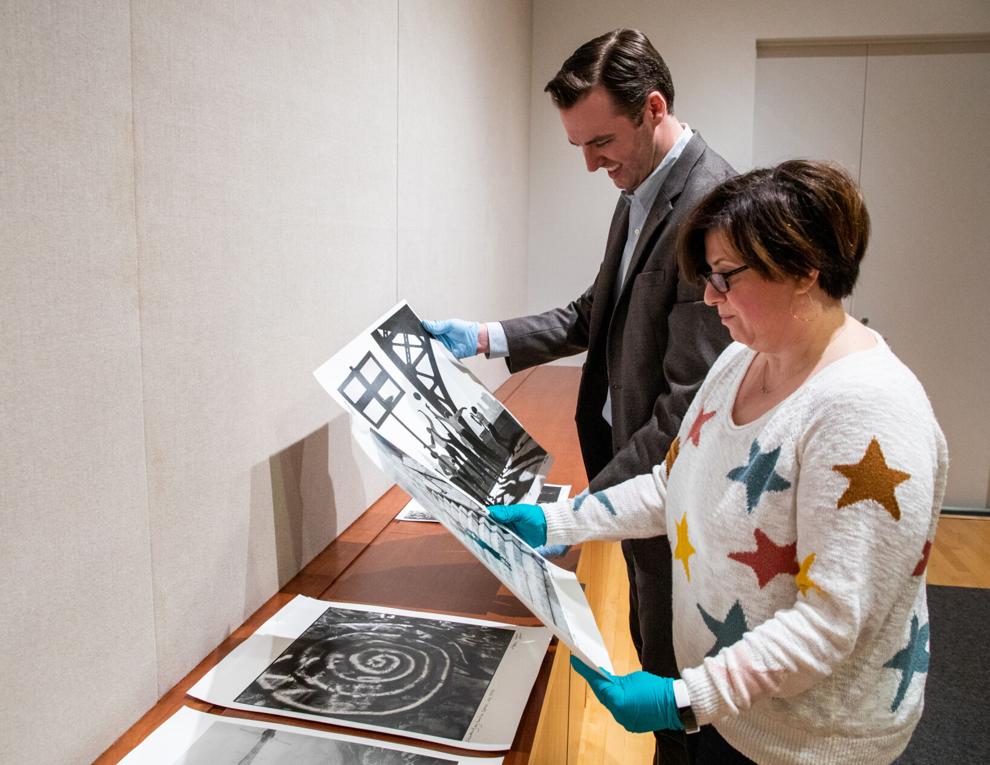 The museum's unique location on a college campus differentiates the space from many other museums in metropolitan cities with clustered young adult populations. The Georgia Museum of Art is able to directly interact with the next generation of creatives at the Lamar Dodd School of Art, conveniently located directly next to the museum.
"I love the university setting and the ability for education," Rivers said. "There's no degree that you can earn in art preparation, but what we do is hands-on learning. There's no better way to teach [the students] and figure out why we do what we do and how we do it."
Beyond the basic definition of art curating as selecting pieces and forming collections, the tasks of a Georgia Museum of Art curator vary from day to day. Richmond-Moll detailed his role as ranging from continually acquiring works of art, cultivating relationships with donors, having a broad knowledge of art market trends and emerging artists and filling institutional blind spots.
Constantly learning, working and teaching
In working to diversify the pieces on display, Richmond-Moll acquired pieces by Native American artists and developed a collection centering on Southern photography and its relation to the American past to be unveiled in October 2022.
"This is an important initiative for us to be thinking about the legacies of American art history in relation to indigeneous history and culture and its preservation," said Richmond-Moll.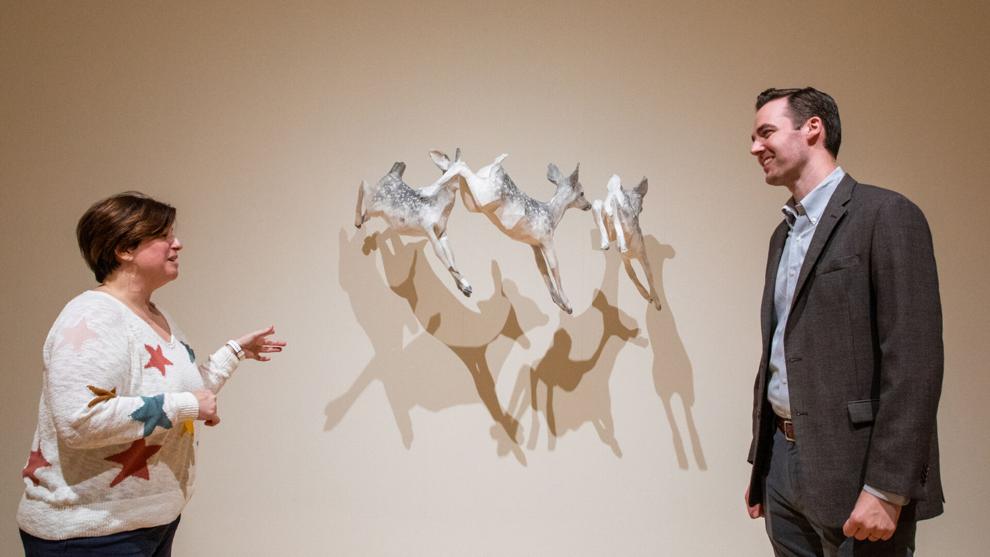 Richmond-Moll also cited another Southern photography exhibition entitled "Reckonings and Reconstructions," which is a collection of post-World War II photos showcasing the evolution of the American South. Richmond-Moll said the show "surveys how we come to terms with history and think about what our way forward is."
Damiano corroborated Richmond-Moll's expression of the multi-faceted work of a curator at physically smaller museums such as the Georgia Museum of Art.
"There's something very rewarding about being in a smaller place where you have to do so much more," Damiano said. "I focus on European art in a very broad range and have to be knowledgeable on so much more. It's a vocation, and you don't stop being a curator."
The work of a curator does not come without challenges. For Richmond-Moll, he emphasized the difficulty of bringing together his own intellectual and conceptional vision with the constraints of reality, so that viewers can experience firsthand a personal engagement with the art.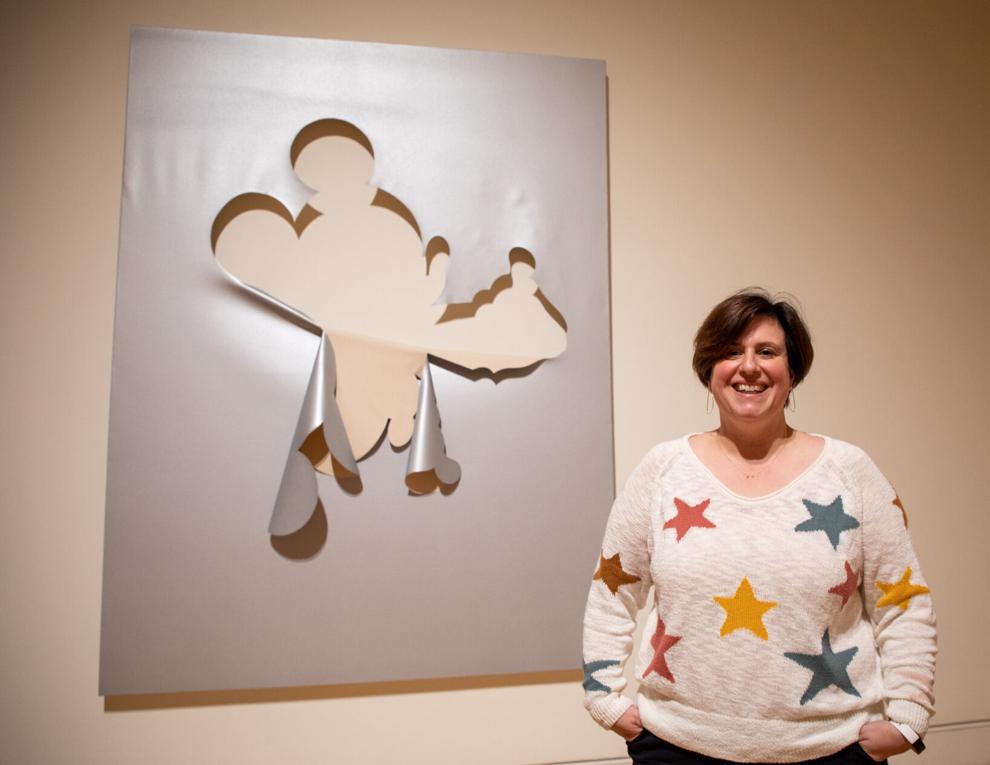 For Damiano, she emphasized that similar to many creative industries, the wheels in a curator's head never stop turning, making it difficult to separate one's work and personal life, but recognizing the privilege that comes with the passion.
"You're driven by what you do," Damiano said. "I keep a notebook by my bed because I wake up and think of a better title for a collection or a better sentence for what I'm writing."
When the art displayed allows the viewer to enter into the world of the piece, the curator's job is accomplished.
"What's most powerful about art is the light that it can shed on human experience and lived reality and how it can create a sense of connection with a time period, person or culture that you might not have felt before," Richmond-Moll said. "Art can build empathy in us and spur a sense of inspiration. The responsibility [as a curator] is to realize when you need to step aside and let the art do its work."