When you buy a used car, knowing the history of that car and its previous owner is vital. This information and more can be found through the web-based service Carfax. When you buy a new puppy, knowing the lineage of the dog and its owner is just as important. This information and more will soon be available in one place due to a University of Georgia student's new startup called PuppyFax.
Founded in 2017 by Tommy Naranjo, a management and information systems major from Marietta, the inspiration behind PuppyFax stemmed from former co-founder Preston Tucker's personal experience with buying a dog from a breeder.
The German Shepherd Tucker's family purchased from a breeder when he was little ended up having severe health problems shortly after they brought her home. Bills piled up as they watched their beloved puppy, Steele, deal with various health complications.
It wasn't until they spoke with their veterinarian that they learned of the dangers of buying puppies from irresponsible breeders.
These types of breeders often run what the Humane Society calls "puppy mills," which is an "inhumane, commercial dog-breeding facility in which the health of the dogs is disregarded in order to maintain a low overhead and maximize profits."
According to the American Society for the Prevention of Cruelty to Animals, common health problems that often plague puppies who live in such conditions include epilepsy, heart disease, eye problems and respiratory disorders.
With Naranjo's platform, PuppyFax seeks to find puppies loving homes by connecting verified breeders with potential buyers.
---
"It's not going to be perfect the first time and it shouldn't be perfect the first time."
 - Jordan Burke, executive director at Four Athens
---
"[PuppyFax] is basically a platform, kind of like Airbnb, that connects people who are searching for a puppy, and they're wanting a purebred dog or are going through a breeder, to responsible breeders," Naranjo said
The beginning of the business began when Naranjo participated and won first place in University of Georgia's Idea Accelerator in the spring of 2017. Hosted by Four Athens, a non-profit organization that supports entrepreneurs in the Athens community, the eight-week program teaches students how to navigate the waters of beginning a start-up under the leadership of experienced entrepreneurs.
Jordan Burke, the executive director at Four Athens, first met Naranjo through the Idea Accelerator and has since morphed into one of Naranjo's mentors.
"Tommy is smart and … he spends a lot of time getting to know his customers," Burke said. "I think that's really important and I think that's something that a lot of startups don't get enough credit for."
It is through this program, as well as through UGA's Summer Launch program, that Naranjo met recent graduate and former Vice President of the Society of Entrepreneurs at the University of Georgia, Chance Calderhead.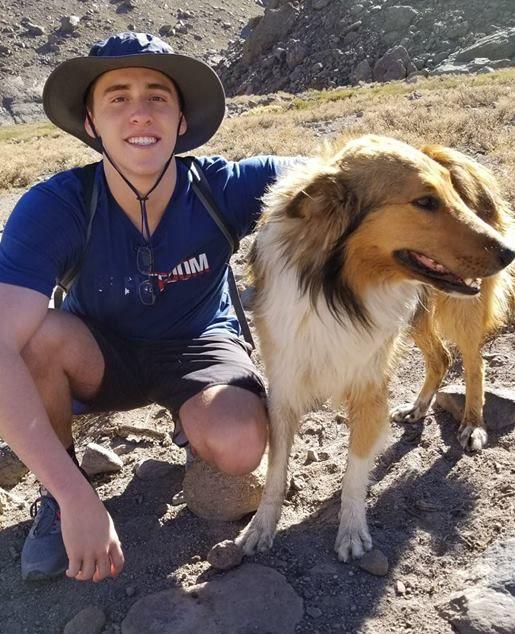 As a fellow entrepreneur, Calderhead understands many of the challenges associated with being a student and running a successful business.
"You can be a bad student and an entrepreneur, but it's hard to be a good student [and a good entrepreneur]," Calderhead said. "So kudos to Tommy for still being a good student and having that bandwidth."
Another problem Naranjo faced in the launch process of PuppyFax is finding reliable people to hire. This complication has manifested itself in Naranjo searching for not only a developer to build the website for PuppyFax, but someone who would also become a chief technology officer for the company in the future.
"First of all, your finances are very limited so whoever you pay you want to make sure really ten-xing on value," Naranjo said.
Funding for the startup is mainly coming from the money Naranjo won from the UGA Idea Accelerator and the Summer Launch program, a total of $10,000, as well as from his own savings.
While Naranjo is looking to officially launch PuppyFax within the next month or so, both Burke and Calderhead said the area in which he can improve the most is in execution and realizing perfection isn't always immediately obtainable when starting a business.
"It's been a while. It's a lot of talk and a lot of hubbub and publicity because it sounds really cool and it is and he's doing a lot to get to that point," Calderhead said. "[Naranjo's] kind of a perfectionist and he's just going to have to put a non-perfect version out … and improve on that."
Burke added to this sentiment, emphasizing the importance of moving forward when getting a business up off the ground instead of lingering on refining the small details.
"It's not going to be perfect the first time and it shouldn't be perfect the first time," Burke said. "If you're spending time making it perfect then you're probably not doing what you need to do."
As for the future, Naranjo hopes to expand PuppyFax to help breeders and buyers on a nationwide scale.
According to Calderhead, who also worked in the Terry College of Business' entrepreneurship department last summer, he sees expansion as a very plausible possibility if Naranjo continues to maintain the momentum he has built up.
"What's best about PuppyFax is its growth potential," Calderhead said. "He's a first mover in it, so the fact it's new makes it innovative, and the fact it's growing and already huge and sort of has this endless supply."