Gilbert Lawand performed at the Moonlight Theater Company on Jan. 24 to an intimate crowd.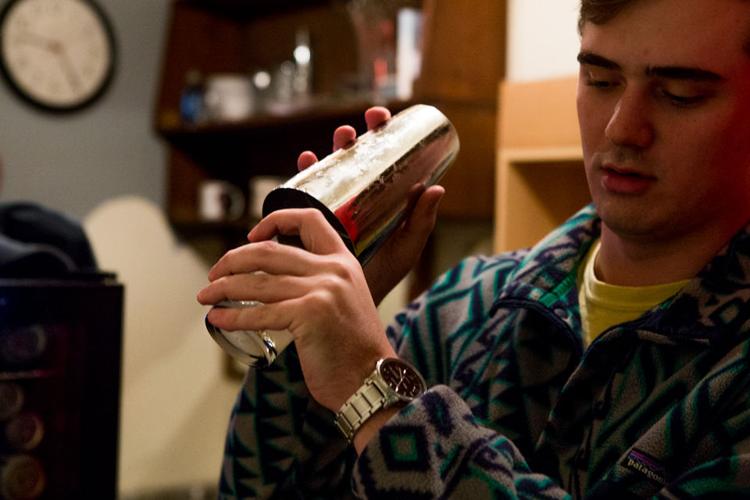 The comedic lineup was held in a small yoga studio converted for the evening with plastic chairs and pillow cushions on the ground for the audience to sit. The vibe surrounding the venue was comfortable, and with the close proximity to the performers, the show felt more personal, allowing the audience to be involved.
The show opened up with comedian Sarah Kale. Most of her jokes involved classic self-deprecating humor, which many people in today's culture use frequently as it's an easily-relatable type of comedy.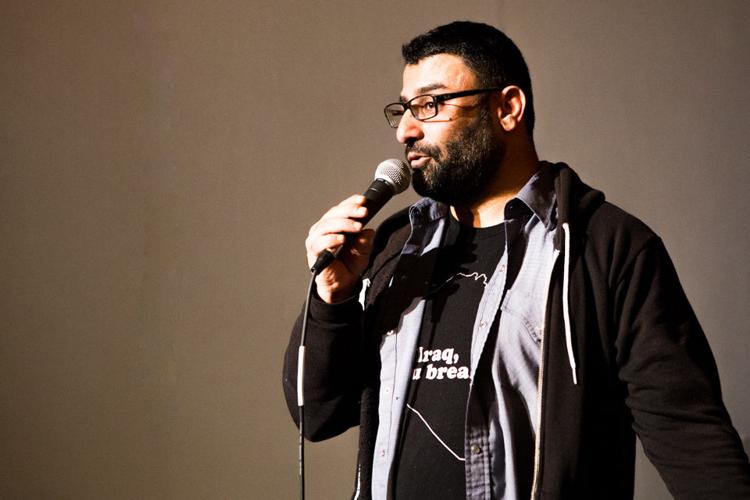 Kale also incorporated plenty of audience participation in her act which made it all the more enjoyable. She even asked an audience member who their favorite predator was from a show.
"My favorite part was when she talked about Hansen vs. Predator , Chris Hansen's show — that's my favorite show," said Jada Stark, a junior food industry marketing and administration major from Loganville.
Shaunak Godkhindi, a designer who also does stand up, followed Kale's act. He used his experiences in midtown Atlanta as the main part of his act, along with getting the audience involved. Part of his set — which warranted the loudest laugh — was about walking down the street in Atlanta and a random passersby said, "I didn't know the Pillsbury Doughboy came in whole wheat" in his direction. It had the entire room cracking up.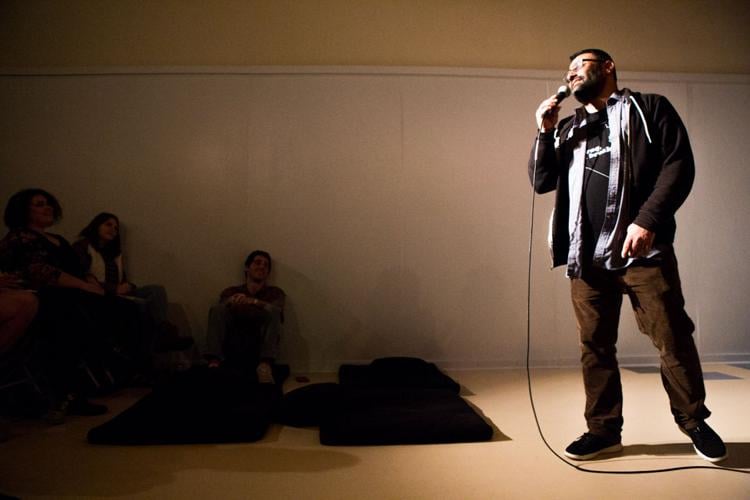 All of this to lead up to the headliner, Gilbert Lawand. Lawand's comedic style is a blend of satire, social commentary and his own personal experiences.
Lawand was born to Catholic parents in Bagdad. His family later moved to Warm Springs, Georgia where he grew up on a farm. His interesting background plays a role in his comedy, especially in the way he approaches some racism in the south.
Lawand began the show talking about his interaction with audience members after a show in Chattanooga, Tennessee.
"I walked out of that show and this guy walks up to me and he says, 'Dude, you are one funny Mexican. I ain't [going to] lie to you,'" said Lawand." I explained to him I was Mexican — I mean, I became [a] Mexican on Sept. 12, 2001."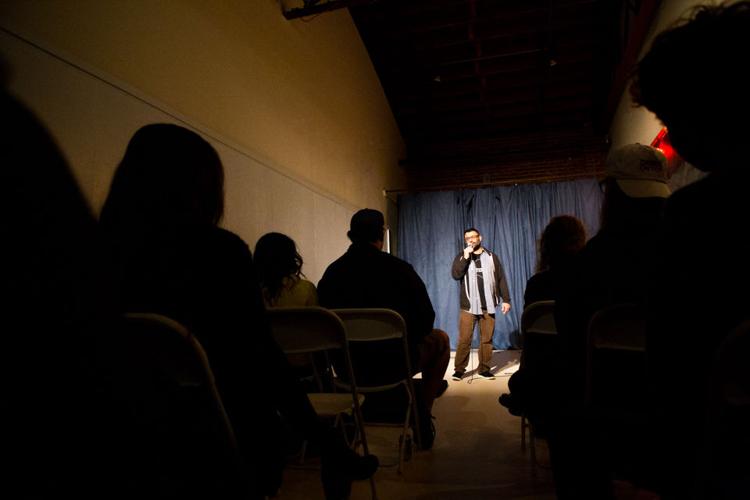 In a time where political tensions are high, it was refreshing to hear a comedian comment on the social climate and culture we're in without taking multiple, more obvious digs at today's politicians more than once or twice.
Lawand also about his Catholic family and how those values impact the conversations he has with them.
"My family's super Catholic, my aunt especially," said Lawand. "She started a conversation like, 'You know what's wrong with gay people? Well, the reason they're the way they are is because something in their brain tells them to be that way.' I'm like, 'Yeah… you know what else is like that? Fucking everything.""
When the comic goes into discussing his love life and dating, Lawand said he's on farmersonly.com. He comments on the strange commercials involving a city girl is riding on a horse in one scene and then being dragged by it in the next. A few people in the audience spent time farming and got in on the act too.
"My favorite part of the show was when they called us out for being farmers," Alexis Middlebrooks, a junior horticulture major from Lawrenceville.
Lawand's final anecdote story featured a pilot who started his flight saying, "I am your pilot, Luke Skywalker, and my co-pilot is Chewbacca. Welcome to the Millenium Falcon," which everyone on the plane responded to with cheers — only for the comedian to point out why he doesn't enjoy the company of people who are considered nerdy.
Lawand closed the night by giving his love and thanking the crowd for coming out to his show, and for everyone in the audience to let him know they got home safe by retweeting his account.