Let's face it, cooking isn't always for everyone. It can be a time consuming endeavor, something that can't always be done during the hustle and bustle of the school year. It also isn't always the most cost efficient when you're on a college budget and the ingredients required don't stay good for a particularly long time.
Meal-kit services, such as Blue Apron and HelloFresh, aim to eliminate some of these obstacles for customers. HelloFresh, one of the top meal-kit providers, states in its mission statement that their goals is to provide "wholesome home-cooked meals with no planning, no shopping and no hassle required" through "the best ingredients and the knowledge to cook them."
Customers of HelloFresh pick a meal plan based on either diet or size and frequency, and then they choose from meals listed in the weekly selection they want to receive. Each HelloFresh box contains two different meals and, depending on the frequency of the plan selected, customers may receive a box once every week. A two-person plan, or the Classic Plan, a probable plan for the average college student, can cost about $39.96 per week plus $7.99 for shipping, according to Hello Fresh.
Meal-kits like HelloFresh are marketed on the principles of convenience, ease and simplicity for the customer. But is it actually worth paying nearly $48 for two meals a week, or should the average college student just stick to their ramen noodles?
At the beginning of June, I signed up for a two person meal plan on HelloFresh. I received a box a week for three weeks, each with two different meals in them. Let it be known, I'm not the best cook there ever was. However, I decided to break down what HelloFresh claims they try to do to see if the cost is worth the time, effort and money it would take to normally cook. Here's what I found.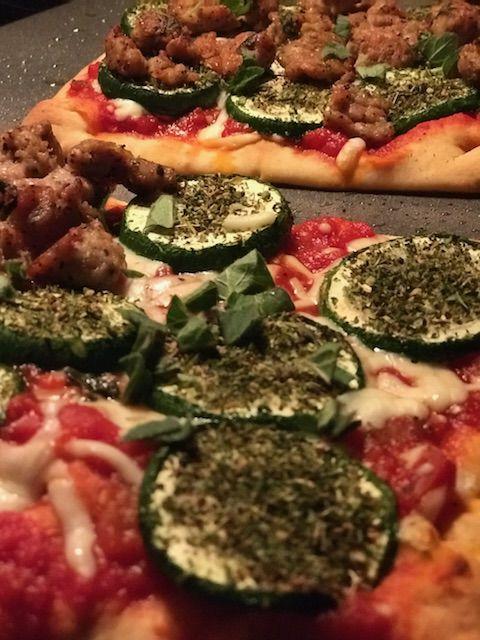 'No planning…"
The HelloFresh meal plans operate on a weekly rotation of meals. Meaning you get to pick which meals you want to cook and, when your box gets shipped to you, it will include step-by-step instructions on how to make your meal. Most meals take between 20-45 minutes, with very little, if any, prep-time involved.
This particular feature highlights the "simplicity" and "ease" of meal-kits. With no pre-planning involved, customers can take out their ingredients for the week and start cooking whenever without having to worry about planning ahead for the week. They don't have to grocery shop, and they don't have to prep ingredients. While there can sometimes be a bit of ambiguity with the instructions, so long as the instructions provided are followed, the result should be a meal of far higher standards than ramen noodles.
'No shopping…'
Each HelloFresh box comes with the necessary ingredients, therefore eliminating the need for you to go out and buy anything. Ingredients are fresh and measured to the amount the recipes call for. While this aspect of the boxes goes along with the convenience of the "no planning," it also adds another layer to convenience because you're not forced to buy certain ingredients in bulk when you're probably not going to use said ingredient very often.
Food in general doesn't have a whole lot of longevity. And since you're typically only making food for yourself and not in bulk, you risk the ingredients you buy going bad before you get the chance to finish them. Because HelloFresh is providing the exact amounts without too much excess, you're not necessarily paying an extra amount just for your food to go bad.
'No hassle…'
Once again, the notion of meal-kits are primarily built on the principle of convenience for the customer. And, with the exception of the act of actually cooking, there is relatively very little hassle involved. Customers just have to set their preferences over the computer, make sure to pick up their box on time and then go through making whatever's been sent to them. It's an otherwise fairly painless process with all necessary items provided by HelloFresh.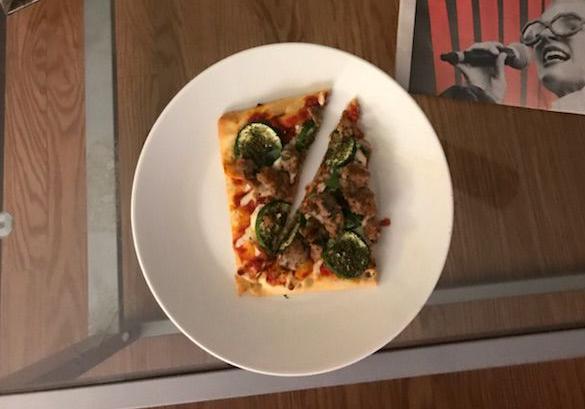 'The best ingredients…'
This is where HelloFresh falls a bit short. As can be assumed from the name of the company, HelloFresh prides itself on giving its customers fresh ingredients. While that's great in theory, fresh ingredients don't have a proclivity to last very long.
Once your box finishes it's commute to your doorstep, the ingredients included in it probably have a life expectancy of another week and a half. Meaning, if you're hoping to save your meals for another week because you might be too busy to cook for yourself, the ingredients will have more than likely started to go bad and you're not going to get your money's worth out of your box. And given not all the ingredients have "use by" dates printed on them, sometimes you just have to live dangerously and hope for the best.
'And the knowledge to cook them…'
The great thing about HelloFresh is that most of the recipes are relatively simple. Because each box includes the recipes, you can very easily recreate a lot of these meals on your own. You can take out the parts of the recipe you don't want and the gourmet meals serve as a nice break for the constant stream of grilled cheeses.
From a university student's standpoint, I'd probably give HelloFresh three out of five stars. The overall simplicity and convenience the boxes provide are nice, and it's helpful that the recipes are so recreatable. That being said, the price of the boxes per week versus what the customer gets out of it isn't really worth it, especially as a college student running off very little money.