A crowd packed into World Famous and spilled out onto the sidewalk to see some of Athens' best new hip-hop artists on the night of Tuesday, June 5.
The first Tuesday of every month, DJ Chief Rocka and promoter mon2 host local rappers and other hip-hop artists that are typically unable to get a concert venue on their own. The event has taken place at the World Famous for roughly a year, but their first Tuesday tradition goes back almost a decade.
"What we want to do with our event is it's sort of like a platform," said Montu Miller, also known as mon2. "There's a lot of people in Athens hip-hop that don't necessarily get the platform that they need."
This past Tuesday night featured over a dozen performers including trap rappers like Rich Ruger and Trapboy S.o, traditional hip-hop artists like Billy D. Brell and Naim Rasheed, and performers who sang as well as rapped such as Rick Bruckshot and Gemini.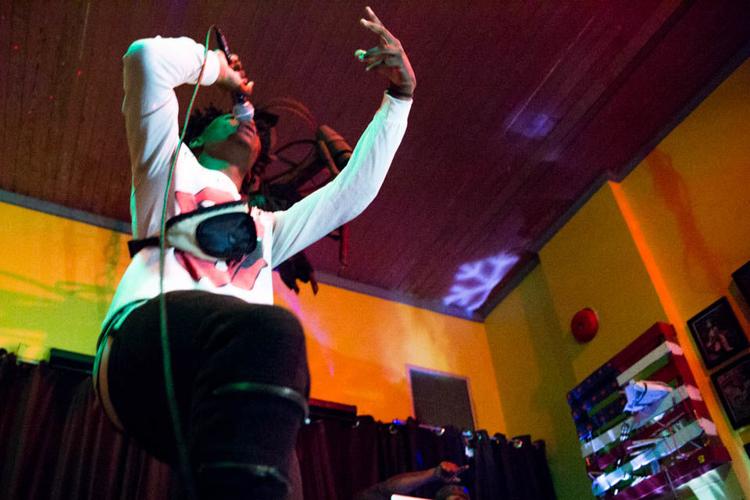 Miller said that the diversity of Athens hip-hop is one of its strong points.
"I think that's the beauty of the Athens hip-hop scene. There's so many different forms of hip-hop," Miller said. "You can be yourself and also get some influences with some trap rappers, from some backpack rappers, from some nerdcore rappers, so it's like we're all kind of cross-pollinating."
The artists and audience had a familiarity with each other that supports this idea. At the start of the show, Miller required everyone in attendance to introduce themselves to someone they didn't know.
---
"This event is the heart that pumps the blood into the hip-hop community."
- Montu Miller, Athens hip-hop advocate
---
Two standout artists of the night were TRexx and Re Roc. The former had some impressive lyricism and flow, while Re Roc's stage presence and energy were great. The show was also constantly changing between different styles of hip-hop, Chief Rocka DJing, two stand-up comics, and Miller's energetic language.
In addition, rapper and Athens-Clarke County Commissioner Mariah Parker, also known Linqua Franqa, made a surprise appearance to give a rousing speech about local politics. She said that she wanted to make bigger changes in Athens than the ordinances and logistical issues that people usually associate with the county commission.
"More than sidewalks, we need criminal justice reform. We need an education system that doesn't drive our people into the prison system. We need good jobs and fair wages," said Parker, to a packed audience. "But to obtain these things we have to work together, y'all."
Her speech concluded with fists in the air and the audience chanting "there ain't no power like power of the people, 'cause the power of the people don't stop."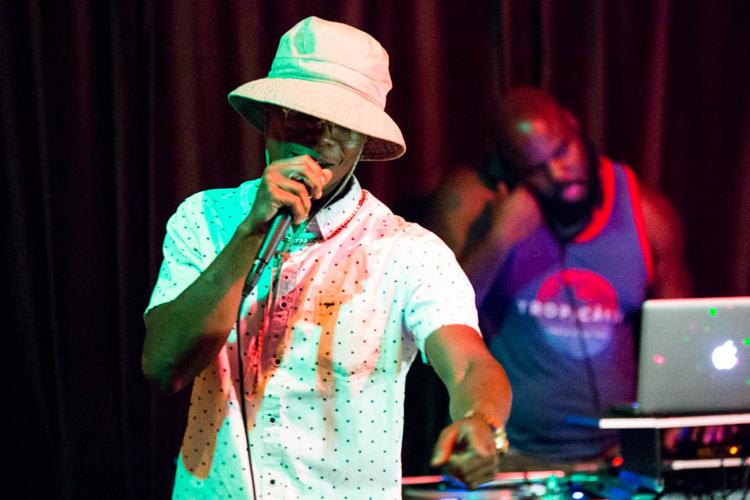 While the whole concert wasn't political, Parker's speech matched the apparent theme for the show. World Famous is not a large venue, so over a dozen performers waiting to go on, plus any friends and family in attendance, takes up a large portion of the space. Given that so many people were in the same community, there was a constant sense that Miller wasn't just trying to get the audience excited, but that he was trying to motivate the next performer too.
Hip-hop, to a lot of these artists, is more than just music. It's a movement to them. Many said so before, after, or during their performance. Words and phrases like revolution, soldier, and "boots on the ground" were used frequently. Whenever there was a break in the action, Miller would chant, "when I say hip, y'all say hop" and "when I say don't, y'all say stop."
Hip-hop in Athens as it stands is an underdog in a city known for its indie rock, folk music, punk rock and country. Montu Miller and the performers at World Famous on Tuesday night are trying to change that. They're working to create the infrastructure to support another big cultural movement in Athens, and shows like this one are an integral part.
"This event is the heart that pumps the blood into the hip-hop community," said Miller before the show.
World Famous hosts hip-hop nights the first Tuesday of every month, making the next show July 3 at 9 p.m.