January can often be regarded as the month of starting anew. It's the first month of a new year and a time when people try their best not to break their resolutions. A research study conducted by YouGov found that 13 percent of people pledge to take up a hobby in the new year, which is very fitting considering that January is also National Hobby Month.
In Athens, there are plenty of new activities to dip into this year. The Red & Black have compiled a list of a few hobbies that anyone can pick up with the help of some local businesses and organizations.
---
1. Canopy Studio
For those looking to boost their intake of adrenaline, Canopy Studio may be the place to start. The studio is a nonprofit organization that provides resources in movement arts and a space for viewing and participating in performances. Canopy offers classes in trapeze, vertical pole, aerial yoga and fabric work, suited for all skill types. Private lessons and group classes are also available so that students and Athens locals can pick the format that best works for them.
---
2. Fuel Hot Yoga
Anyone looking to break a sweat in the new year, or sweat out all the bad from the previous, may be interested in Fuel Hot Yoga, a yoga studio located on Foundry Street. The studio offers classes in Bikram, Vinyasa and Yin yoga practices on a class schedule that allows for yoga all day long. The studio advocates yoga is for everyone and has staff on hand ready to answer any question along the yoga journey.
---
3. Good Dirt Clay Studio
Ever since the 1990 film release of the classic "Ghost," it seems that pottery has been a rising hobby, especially for people who prefer more hands-on art activities. Good Dirt Clay Studio is a pottery studio offering single serving "Try Clay" classes as well as a formal eight-week term class. The studio offers classes for all skill levels and has classes for both adults and kids. Those with basic experience in working with clay can enroll to use the studio during independent hours, so those who have a craving for clay at 4 a.m. can have a free space to express themselves.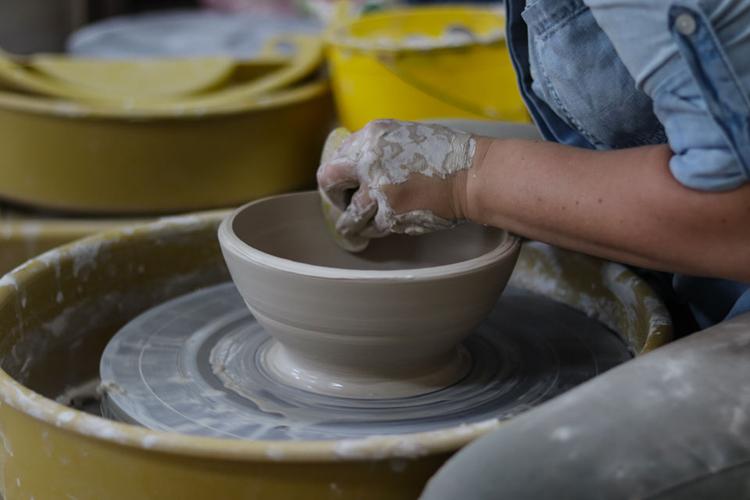 ---
4. Avid Bookshop Book Clubs
Been wanting to do more reading, but just can't find motivation? Then maybe a book club is the way to go. Avid Bookshop offers five admission-free book clubs — one at their Five Points location and four at their Prince Avenue location. There's a Hot Fiction book club, a Classics book club, a Paperback book club, a Social Justice book club and a Young Adult (for Not-so-Young Adults) book club. Joining a book club is as simple as visiting the Avid Bookshop website and filling out a basic information form.
---
5. Athens Road Runners
Those who are looking to be more active in 2019 may be interested in joining the Athens Road Runners. The Road Runners are an Athens chapter of the national organization Road Runners Club of America. They seek to help people of all ages and abilities meet their fitness and competitive racing goals in an inclusive and friendly environment. The club attends a multitude of races throughout the year to challenge runners and put their hard work into practice.
---
6. The K.A. Artist Shop
If calligraphy, watercolor painting or drawing sounds appealing, then a class at the K.A. Artist Shop may be the place to go. Located in downtown Athens and open seven days a week, the K.A. Artist Shop can help beginners strengthen their basic drawing skills or test their limits in a silk painting class. The shop also offers kid level classes and will soon be introducing a Paint Your Pet class.