Jeffery Blakely, better known by his rap name Kxng Blanco, can trace his roots back to his first performance in his fourth grade talent show at Cleveland Road Elementary School, where he sang "Rock With You" by Michael Jackson.
"I used to see people do it all the time, and I was interested," Blanco said. "I never really sung at home, I was just like 'I'm going to go do Michael Jackson, hopefully it works.' The room went nuts. That's how I knew I kind of had it."
Over the past few years, Blanco has proven his talent to more than just his elementary school classmates. Despite being just 18 years old, Blanco has released two albums, was the recipient of the Breakthrough Artist of the Year award at the Athens Hip-Hop Awards and is credited in the Athens hip-hop scene as the "King of the Youth."
Blanco draws from personal experiences when crafting his lyrics, and he tries to be as original as he can.
"I'm just a breath of fresh air. There's not many artists that's like me," Blanco said.
Blanco juggles a humble take on his talent with the sureness of his music's status. Boosted by his sudden escalation within the hip-hop scene in Athens, Blanco is able to embrace the parts of his personality which set him apart. A self-proclaimed "weirdo," Blanco said he was the "little weird, shy kid in school."
"[I had] nerd glasses, [a] Mohawk. I was that kid, the dude who was trying to get the cool kids' attention and stuff like that," he said.
He has since done away with the nerd glasses and his hair has grown out from the Mohawk, but Blanco still retains his shy personality in spite of the praise he has received as a rapper. Although there is much to bolster his confidence, Kxng Blanco on-stage and Kxng Blanco off-stage are two different people.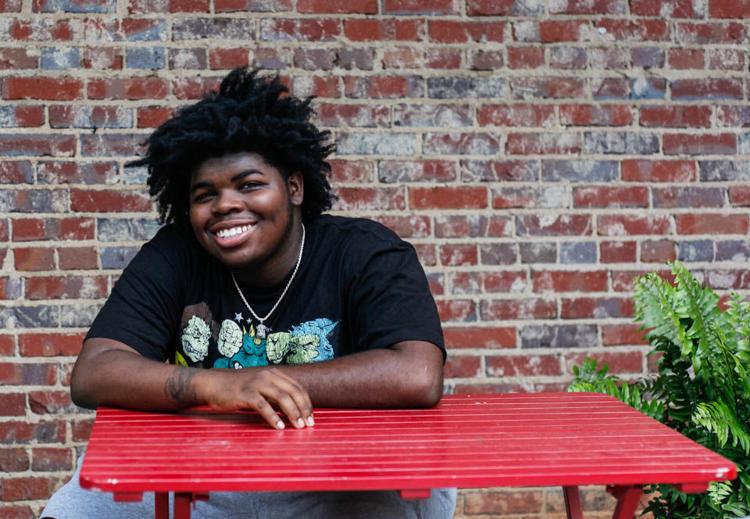 He compares himself to the likeness of Clark Kent and Superman, wielding dual personalities as both Jeffery Blakely and as King of the Youth.
"I am way more confident on stage than I am in the outside world," Blanco said. "I might appear as this confident artist, but in the end I'm still the dude with nerd glasses from elementary school, so it's kind of hard for me to step out there with my peers."
Although the Kxng Blanco off-stage might not have as much confidence as the Kxng Blanco on-stage, Blanco showed some of his confidence this past February, when he spoke out about police brutality in a performance for his school, Clarke Central High School.
Blanco had agreed to perform his song, "Dear AmeriKKKa," at his high school but was asked to leave out at a verse that was deemed potentially offensive.
"I ended kinda saying, 'I'm not a sellout. I'm going to do me regardless.' I got onstage and they cut my song off, but I kept going regardless," Blanco said.
Blanco followed the standards his school set for his performance and left out the verse, but instead included a verse regarding police brutality not previously approved by the school. He closed out his performance with a fist in the air.
As a result, he received a couple hours of in-school suspension.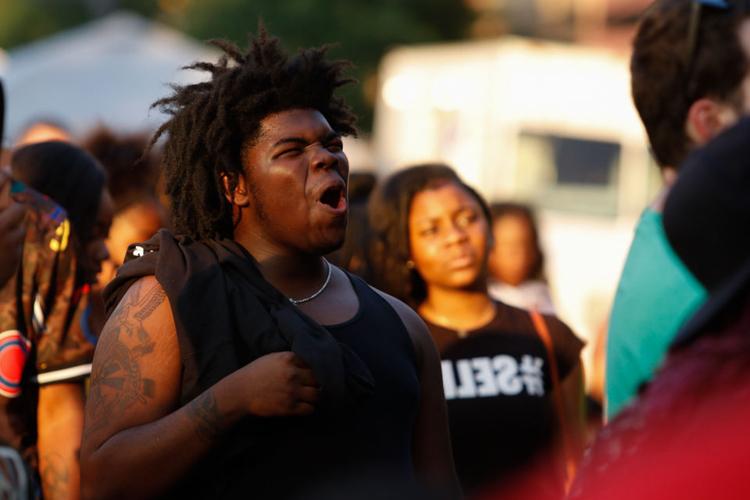 "We talked about it two weeks before he performed, and he told me what he was going to do. I told him, 'Consequences might come behind what you're doing so you got to deal with it,'" said Jeff Blakely, Blanco's father. "I was real proud of him for sticking to his beliefs. He didn't fold."
Many of Blanco's peers disagreed with the school's disciplinary actions and staged a protest that same day at the school, with the hashtag #FREEBLANCO soon circulating on Twitter.
"It sparked up a revolution and brought unity between the students at the school," Blanco said. "I gained more respect. It transitioned me from the kid who raps to the artist Kxng Blanco."
---
"I'm just a breath of fresh air. There's not many artists that's like me."
-Kxng Blanco, Athens hip-hop artist
---
Blanco graduated from high school this past May and will be attending college at the University of North Georgia. With one stage of his young life behind him and another unfolding before him, he's ready to start making more music and furthering his career.
"The tide is getting bigger," Blanco said. "Since high school off my back and college working around my career, I'm more flexible and can do way more things and talk to way more people."