When it comes to love at first sight, University of Georgia geography professor John Knox has his own empirical evidence to help prove it exists.
Knox, originally from Birmingham, Alabama, has been married to his wife Pam Knox for 27 years. They have endured several moves, a child and on-and-off again jobs. Despite a rocky road, they remain strong and "classically romantic," according to their 22-year old son Evan Knox, who's also a fifth-year student at the University of Georgia.
"The pastor declared them the most compatible couple that he has ever talked to, which I think sets them apart from other couples," Evan said.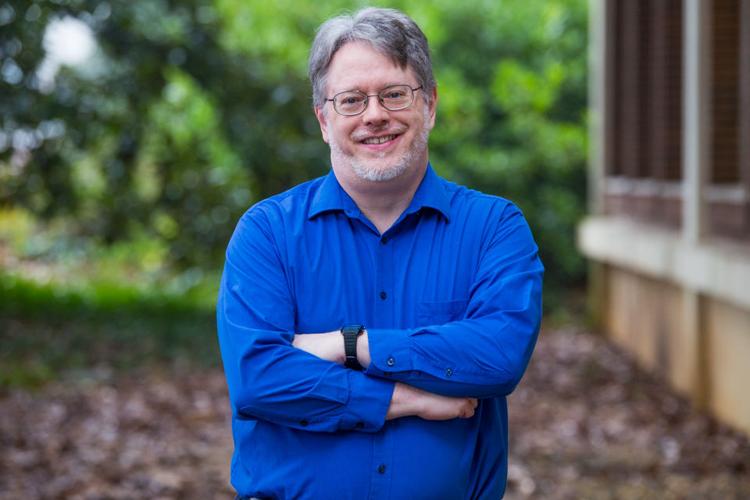 The letter that started it all
While John was searching for a graduate school to attend, he decided to sign up for a letter writing program where he would write letters to graduate students inquiring about the program. When John wrote to the University of Wisconsin–Madison, he received a letter over two pages and single-spaced, explaining — in detail — the good and bad of the university. This letter was from Pam, who was a graduate student at the university in 1988.
When John visited the university in 1988, he planned on getting dinner with the intriguing grad student to whom he had been writing.
"I walk in and out of the corner of my eye, I [happened] to see someone sitting at a table drinking wine and … it was love at first sight," John said.
Pam didn't have the same reaction as John, however. When she was in her early 30s, she came to the conclusion that she "probably wasn't going to get married."
As the semester went on, the Knoxes spent more time together. John would go to Pam for advice and they would talk for hours. One day, he went ice skating and injured his knee, and Pam volunteered to drive him to the hospital for his MRI.
"I remember seeing him in the doctor's office and he had his little pajamas on and a robe," Pam said. "He looked so cute … the next day I went to him and said, 'I think I am falling in love with you.'"
John popped the question in her apartment after a romantic dinner. Pam said yes and in July 1991, they were married.
Knowing thyself
As the Knoxes adjusted to married life, they found a new challenge: balancing work, a child and a healthy relationship. At first, Pam stopped working in order to raise Evan, their only child, while John worked. After a few years, John decided to quit his job to spend more time with his son, while Pam worked.
"[Marriage] is not the honeymoon forever … but she gets me through the hard times," John said.
Through the messes of marriage, their love for each other holds true and strong — 27 years strong.
In the end, it's not all about finding a relationship. Marriage is not everyone's end goal, and Pam suggests using the time to yourself how you want to. She used her time as a single woman to travel and said some activities become harder to do once married.
For John, who loves being with and helping students, some students come to his office hours wanting to talk about struggles — outside of weather and climate. According to John, he hears a good bit about modern relationships. One thing that doesn't change through his mini-counseling sessions is the mentality he lives by: "Know thyself and be thyself."
"You are at your most attractive when you are being yourself and you do not care," John said.