The new year just began, which means crowded gyms and quickly-filled study rooms in the Miller Learning Center. One common New Year's resolution is loving and treating yourself, which might prove difficult while balancing school, work and other resolutions. Here are some tips and tricks to incorporate some self-care into busy schedules this new year.
---
Drink more water
Water makes up 60 percent of our body, according to U.S. Geological Survey's Water Science School, so it's important to keep hydrated. One surefire way to do this is to get a refillable water bottle for $5 or purchase a plastic water bottle at a vending machine and fill it up throughout the day. Set a goal to drink a certain amount of water hourly or even per class. Start small with your hydration goal and increase it over time. Drinking more water "promotes healthy skin" and "treats headaches and migraines," according to the National Education Association Healthy Futures.
---
Start a regulated skincare routine
Acne and skin irritations are very common for all ages, whether you've just started your first or last week of college. Acne doesn't discriminate, and it's nothing to be embarrassed about.  One solution for the long-run is by having a regular skin care routine for each day. It can be as simple as splashing your face with water then using a mild soap to clean out the dirt and sweat accumulated from the day. Having a skin care routine doesn't take much time out of your day and your skin will thank you for this healthy habit.
---
Treat your body like a temple with the right foods
Maintaining a healthy lifestyle doesn't mean only eating salads or settling for flavorless meals -- it means eating foods that make you and your stomach happy while keeping your health goals in mind. Don't feel obligated to cut out your favorite foods, but incorporate healthy alternatives as often as you're comfortable with. For example, heading down to Barberitos and cutting carbs by choosing a burrito bowl instead of a burrito. Another way to treat your body like a temple is to limit, or even cut out, toxins like alcohol and nicotine. Juuling is a common unhealthy habit with college students, and limiting your intake will improve your overall health, according to Healthline.
---
Try meditating
Sounds cheesy, but sitting down and focusing on deep breathing will decrease stress and improve your mood. You don't have to do a 30-minute session to alleviate stress. Taking time to take as small as five deep breaths can do the job. Meditating is important when it comes to self-care and self-love because it allows you to release any pint up anger and focus on yourself, according to the National Center for Complementary and Integrative Health. Show yourself a little love this new year by taking time to have a few deep breaths -- you'll instantly feel better.
---
Limit cell phone usage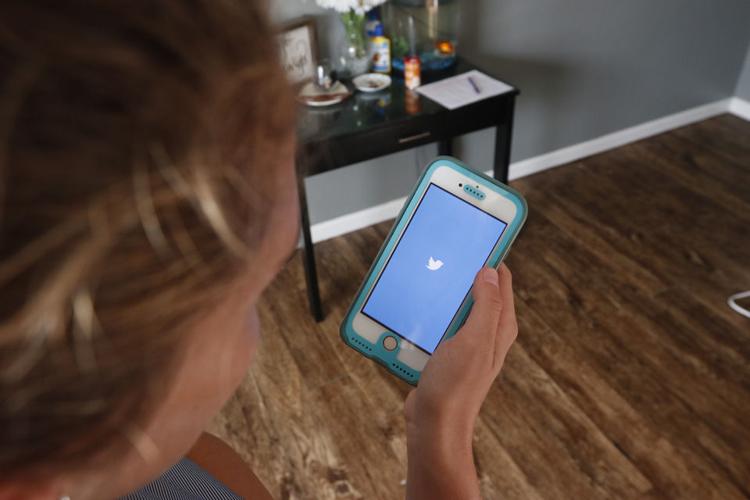 This could prove to be the most challenging self-care trick of the trade. Cell phones have become such a vital part of our lives and we are constantly behind screens in order to communicate and take pictures. The downside of cell phones is that individuals often spend more time on them instead of talking face-to-face to friends. By limiting cell phone usage, take the extra time to deepen connections with friends and make new ones. iPhone users can go to the settings in their phone and access "Screen Time," which allows the user to view their current screen time, see what apps and categories take up the time, schedule time away from the screen, set time limits and more. Android users can limit usage by downloading the Family Link app to limit usage and even set a bedtime.
The new year can be tough, so make sure you show yourself some love while battling the stress this spring semester brings.