The hard-rocking fire and the sweet, southern spirit of the late Gregg Allman is remembered through his newest album "Southern Blood" and through the scholarship gifted to University of Georgia's Hugh Hudgson School of Music on behalf of Allman and Michael Lehman, his music manager and close friend.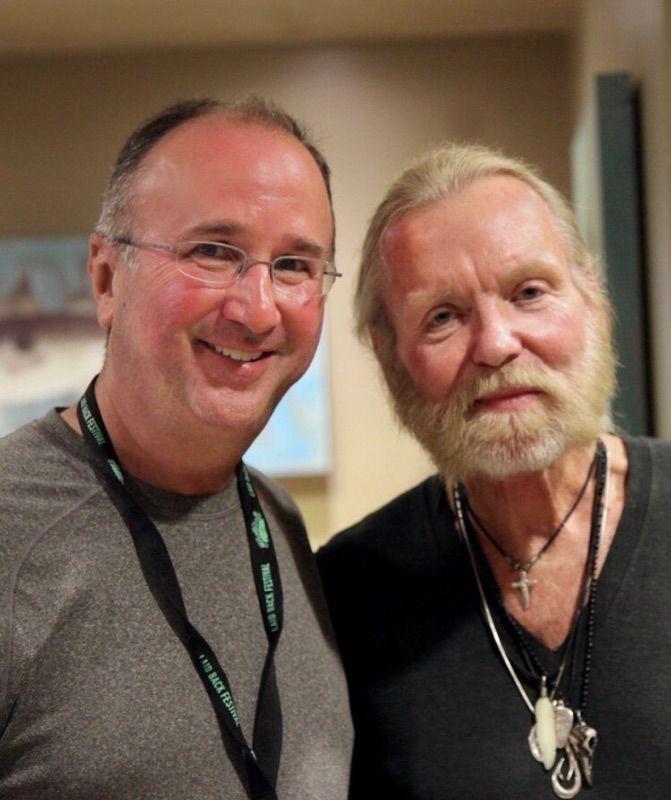 "I always like to give back and teach my artists the importance of that," Lehman said. "Gregg and I set up this scholarship to help kids who might otherwise not be able to come to UGA and study music or the industry."
Michael Lehman, music manager of hit acts like Run DMC, Phil Ramone, and Gregg Allman came to speak to school of music on Friday, Nov. 3, to share advice and inspiration for young music business majors and Allman-lovers alike.
Lehman spoke on the importance of showing up on time, over-delivering, being respectful, and setting yourself apart in the industry by showing passion and drive. The Redcoat Marching Band will perform in tribute to Allman during halftime of the UGA vs. South Carolina game on Nov. 4, as a thank you for all the support Allman and Lehman have poured into UGA.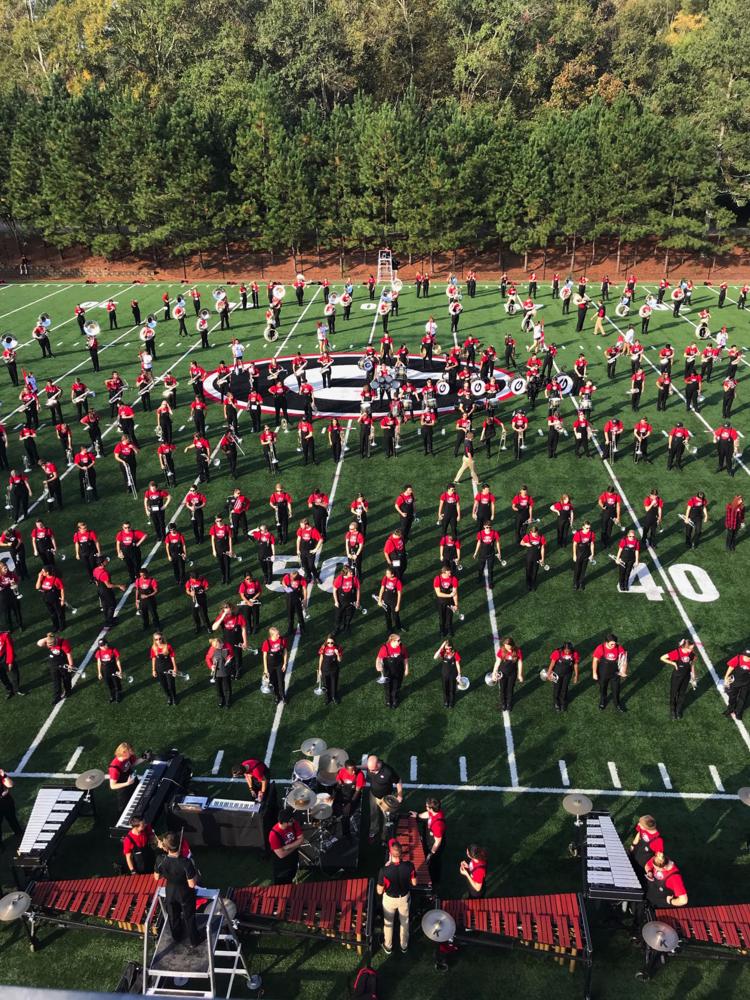 "This is a scholarship for students in the school of music who are also enrolled in this music business program which is very related to Gregg Allman's career. It is going to make a huge difference for generations in our students lives, we are very grateful," Dale Monson, director of of the Hugh Hudgson School of Music, said.
Lehman was instrumental to the establishment of Allman's career, but most importantly, he shared a steadfast bond with Allman and stood by his side as a friend first while Allman struggled with liver cancer until his death in May of 2017.
"It was a great gift for me to be able to work with him and being a friend of Gregg's was amazing. Gregg as a person, once you get to know him -- and he was easy to get to know -- was one of the sweetest, kindest men I have ever met," he said.
Lehman started working with Allman in 2004. Allman and Lehman fostered a wholesome relationship and produced music together consistently up until hours before Allman died. They put out four albums together with the last being "Southern Blood," released Sept. 2017.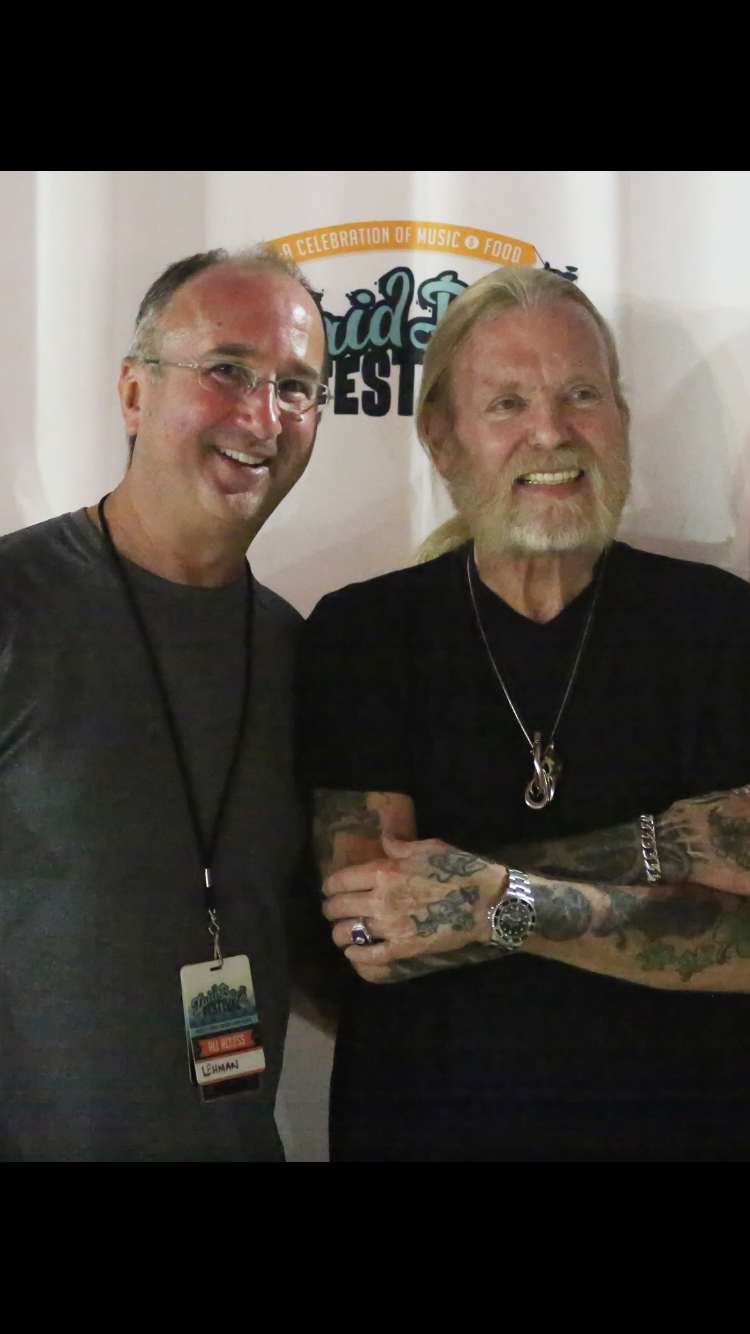 Lehman was there with Allman through his liver transplant in 2010, through his rediagnosis in 2012, and worked with him on a professional and intimate level until the end, speaking with him regularly up until it was time for Allman to say goodbye.
"You say a cat has nine lives, Gregg had 99 lives and I never really thought it would come to an end," Lehman said. "It was tough. We kept the news of his cancer really private so it was really only a handful of really close confidants that knew he was really sick. The band didn't know, no one really knew."
Lehman and Allman were able to record his final album in just two weeks and Gregg was able to hear some of the final tracks the night before he passed.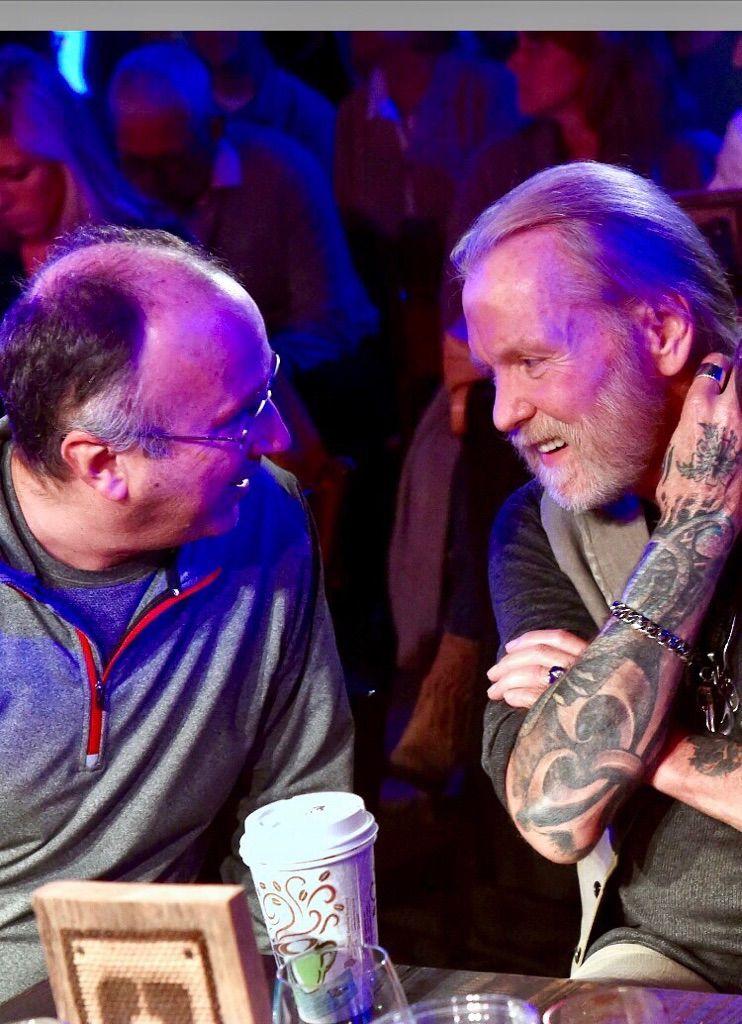 "We listened to the tracks in March of 2017. I told Don, the record producer, what was going on and we both wept a little bit and then we listened to the tracks and they were amazing," Lehman said. "I get goosebumps now just thinking about it. It was so perfect. I called Gregg and told him he had nothing to worry about."
Lehman holds his relationship with Allman close to his heart and expresses the impact Allman had on him and how thankful he is to have been able to manage and grow close with Allman throughout the years.
"I have been so lucky to represent so many different artists, and he was the one that got under my skin and I never ever would have thought it would have been Gregg," Lehman said. "He was this sweet person who had the best laugh and loved life and loved people and he let me in and I took it."
Lehman has been traveling all throughout the country giving talks on Allman's legacy, and thanking various organisations and universities, including UGA, for their support of Allman. He is happy to share the spirit of Allman with all who reach out.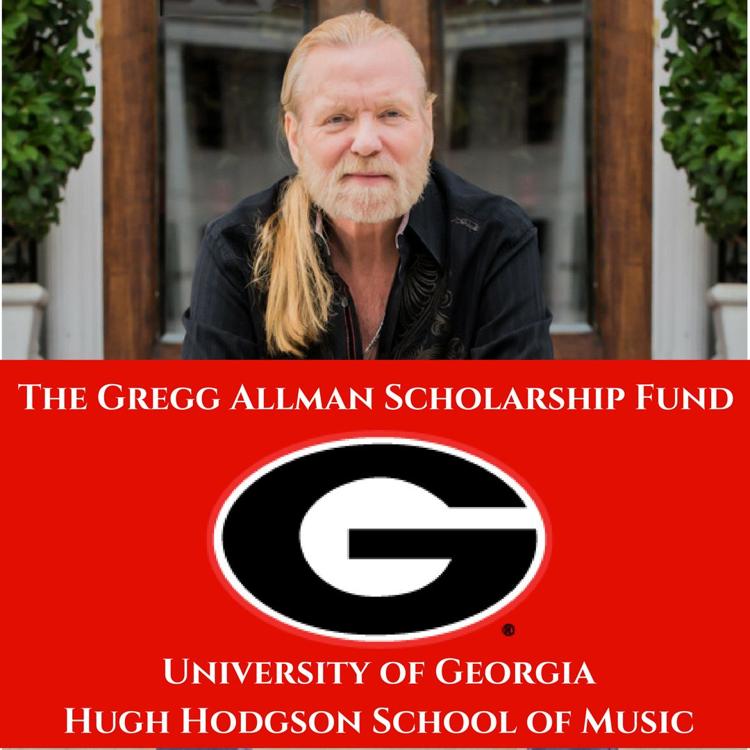 "I get choked up doing these talks but I am happy to be honest and open with everyone and to let people inside and see what the relationship was really like," Lehman said. "I'm happy to let people have an inside scoop to Gregg and know that yes, he was this southern rocker and made some amazing music, but he was one of the sweetest, kindest guys I have ever met."
The Gregg Allman music endowment receives donations from all around the world and allows for public donations.
"Philanthropy was such a joy for Gregg Allman. It is was meaningful for him to know that he is paying it forward and to know that his love of music would live on through this scholarship," Suzi Wong, director of principal gifts at Franklin College said.