Music Midtown is as much a gathering for music lovers, as it is a hub for people to try different cuisines, drink and showcase their styles. 
Free the Nipple Man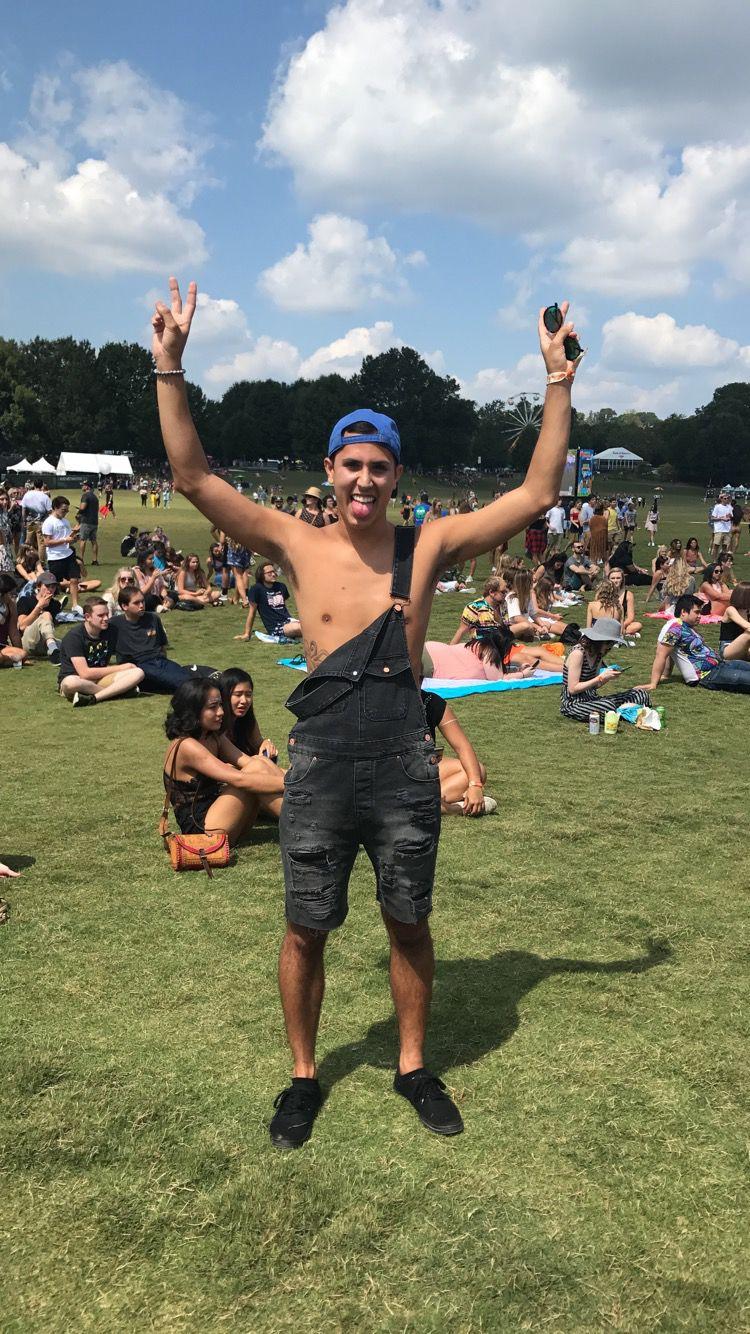 Spencer Madanay was decked out in ripped, black overall shorts pinned up on just one side. Wearing matching black shoes and a blue baseball cap, Madanay explained the reasoning behind his outfit.
" [I] wanted to be individualistic, I wanted to be free, I wanted to be myself. I feel like music festivals is a place where people don't really judge you and so I just wanna have fun," said Madanay.
He found the black ensemble at the ASOS sale section online, Madanay went all out for his outfit Saturday, but expects to keep it more reserved on the second day of the festival because he has work in the morning.
The Casual Concertgoers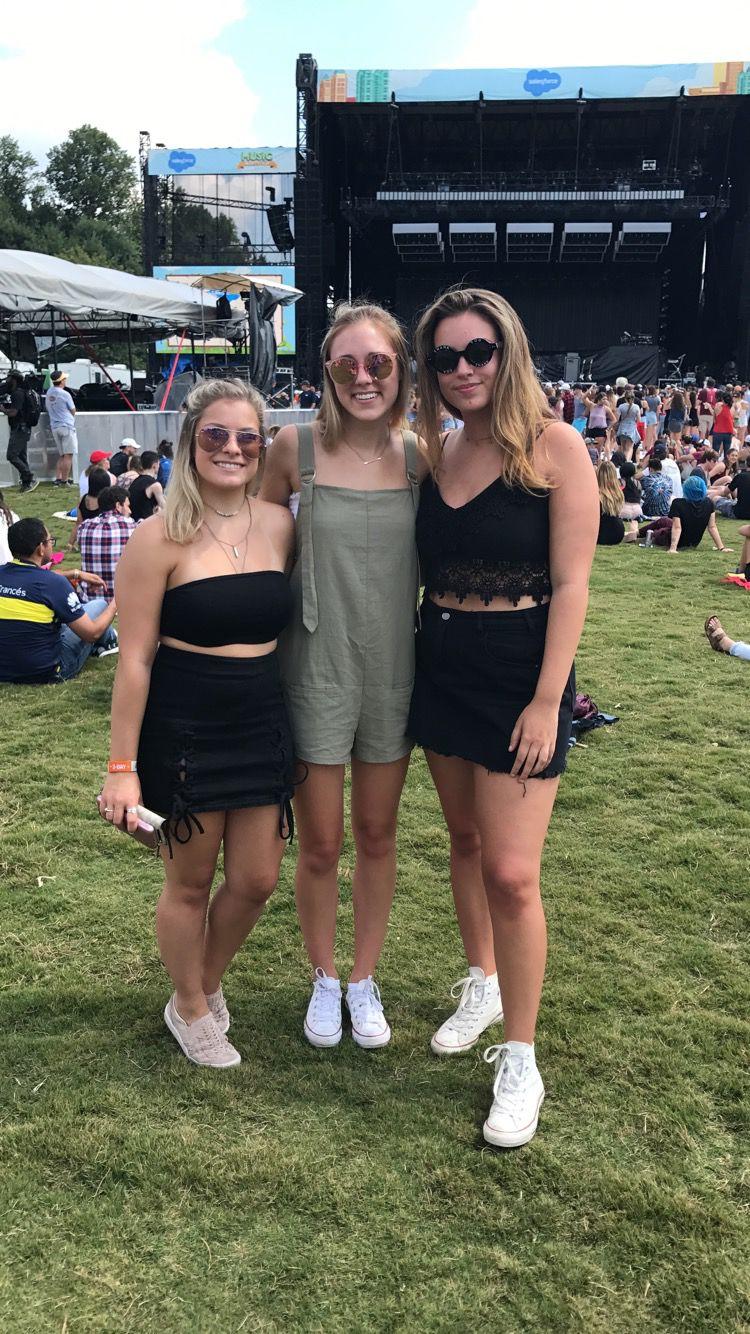 Julia Keefe, Isla Nagel and Taylor Teaster of Belmont University in Nashville, Tennessee, all kept their attire low-key and temperature friendly with their respective crop-tops and romper.
"Anything fun that I can't wear in everyday life," said Keefe as to how she chooses a last-minute outfit.
Teaster said that she's had her black, V-neck crop top since high school and Music Midtown was the perfect occasion to finally wear it. All three friends sported round, retro sunglasses that have made a big comeback recently. With the warm green hues and the circular shape that is reminiscent of the 1970s, it seems like the 1990s were the inspiration behind this year's festival attire and the 70s for the eyewear.
Nagel said the off-shoulder, scrunch-material tops were also making quite the comeback this year, with a multitude of attendees pairing them with short overalls or fringed jeans shorts.
An Altar'd State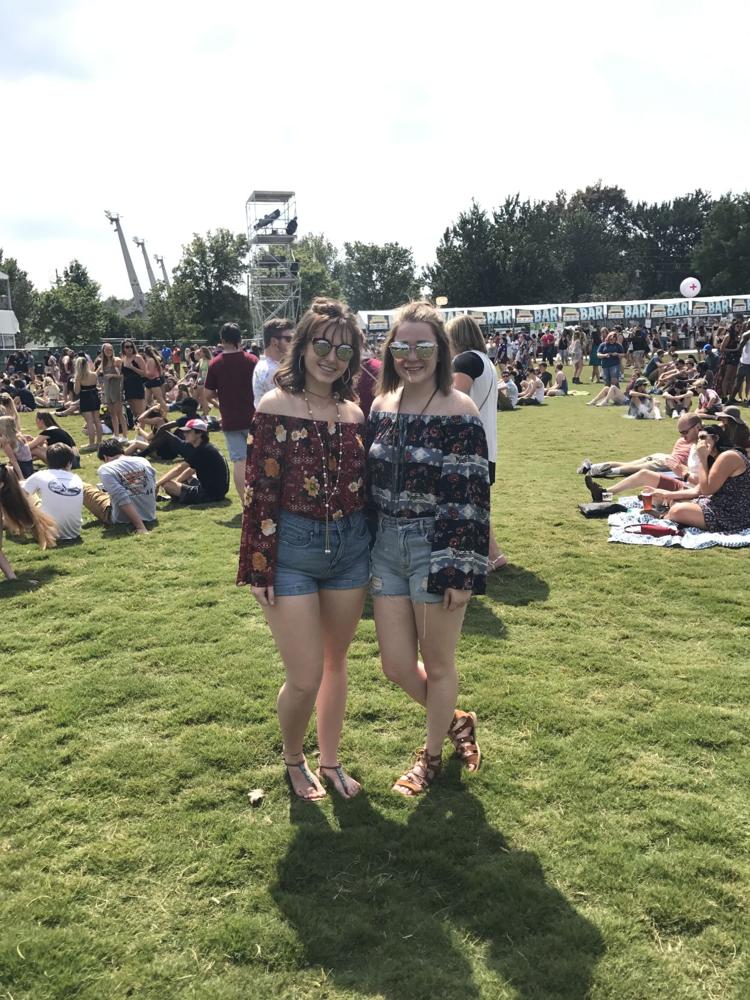 Regan Parker and Angel Ledbetter of Georgia Southern University were the epitomai of fashion cohesion with identical off-shoulder tops, jean shorts, long beaded necklaces, matching 70s shades and strappy sandals.
Parker and Ledbetter said they got almost their entire outfits from the Altar'd State shop at the Mall of Georgia. Altar'd State is a fashion boutique chain with stores all across the East and Midwest of the United States.
That Goodwill, Grateful Dead Vibe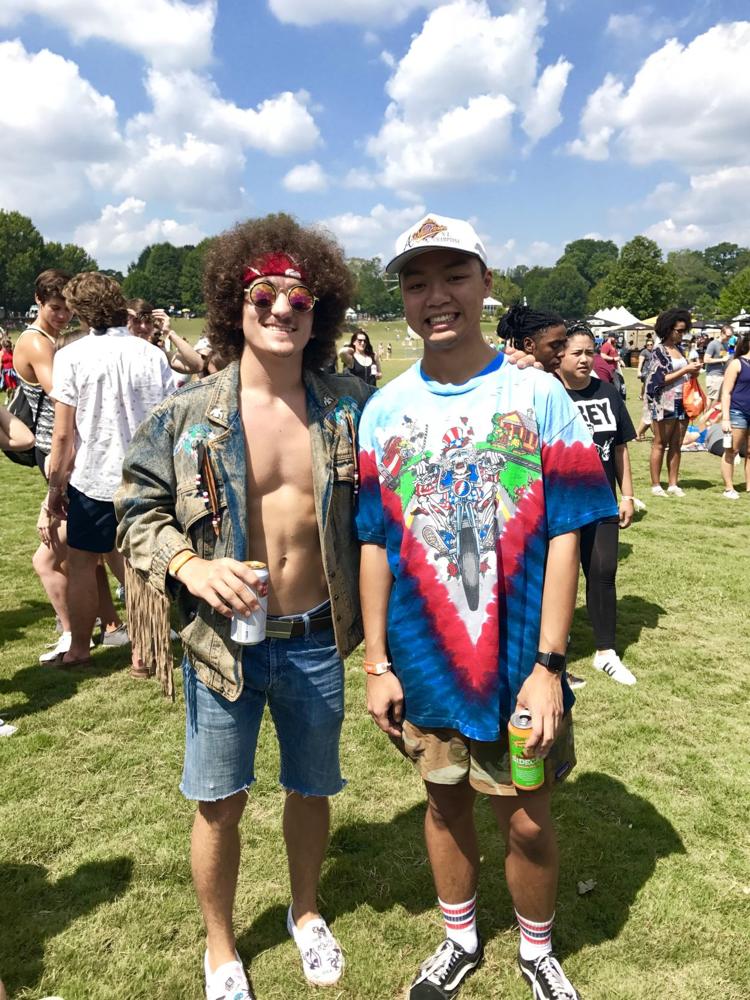 Cameron Harris could be spotted from a distance away, with voluminous hair and wearing an expressive denim jacket with fringe. The jacket had a blue rhombus with a bull's head on it; the red, yellow and green print gave the jacket an earthy vibe.
This jean-on-jean ensemble was too heavy for Harris, who planned on wearing a jersey on Sunday to better deal with the Atlanta heat.
"It's probably one of my favorite finds at Goodwill," said Harris regarding where he got the jacket.
Enrique Insisienmay, a friend of Harris, was wearing a tie-dyed Grateful Dead T-shirt and camouflage shorts topped off with a World Series baseball cap.
Bring back the 90s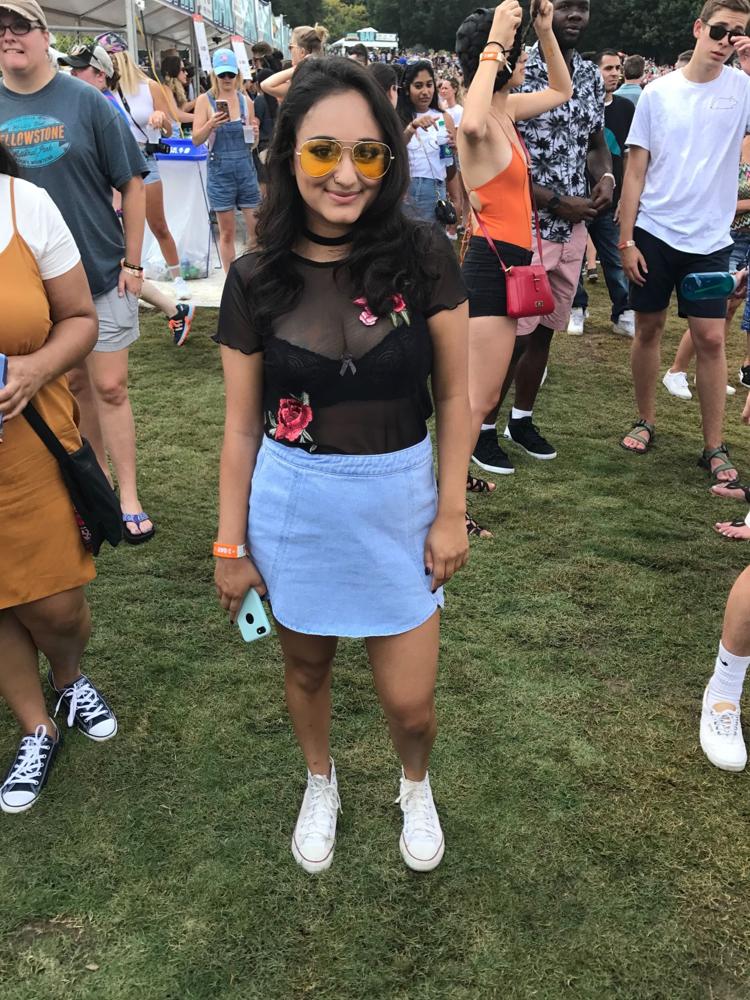 Sabrina Begum of the University of Southern Alabama was the definition of 90s chic with her white converse, blue miniskirt and black see-through top adorned with embroidered pink and red roses. Tops like Begum's were a popular choice for Music Midtown attendees--with its flirty netting, it was perfect for the hot September afternoon while standing out in the crowd.
Begum wore amber-colored shades and black checkout to complete her outfit. Tania Begum, in an equally 90s attire of a white T-shirt under a brownish-yellow slip dress, was making a fashion statement with her gold nose ring and Versona gold necklace. The gold jewelry and the yellow-toned dress were set off nicely by teal sunglasses with black frames.
Aye Aye Captain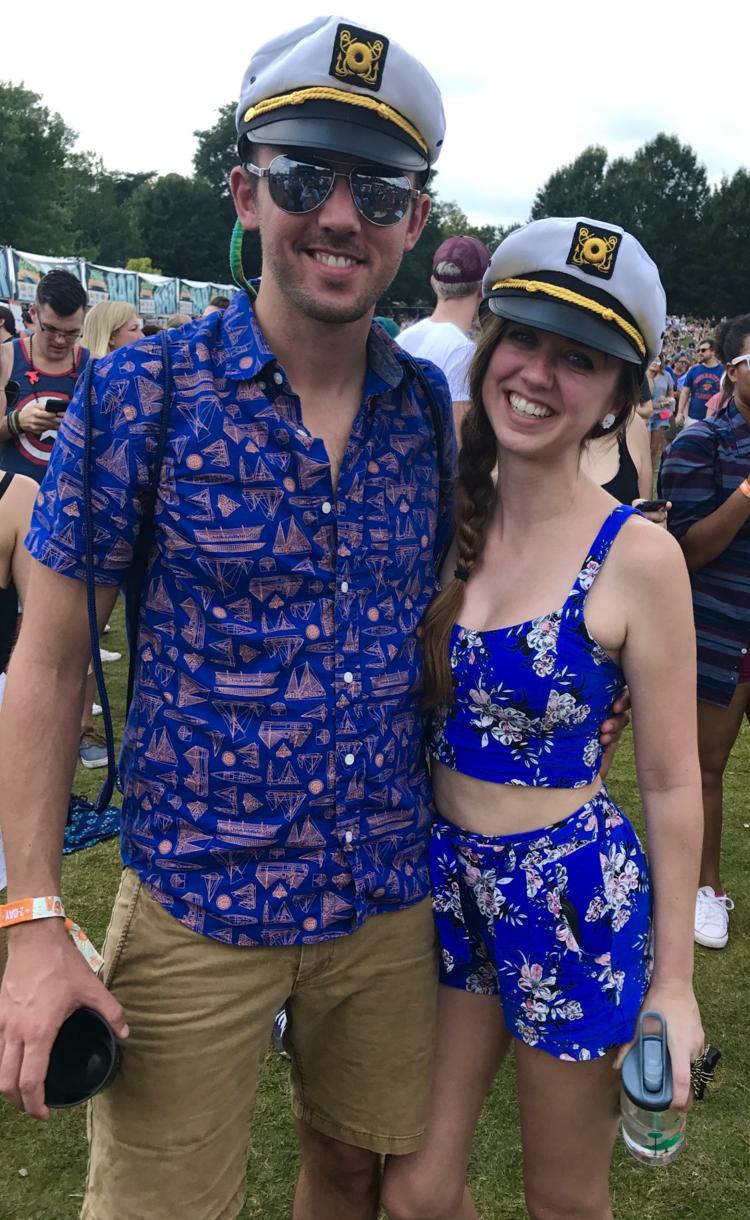 Donning matching sailor hats, Lauren Ferracare and Michael Woodall went for a low-key but funky vibe. Woodall's blue shirt matched (almost) with Ferracare's blue crop top and shorts ensemble. The matching, summer-styled outfit that Ferracare wore was another popular choice among festival-goers.
Werk it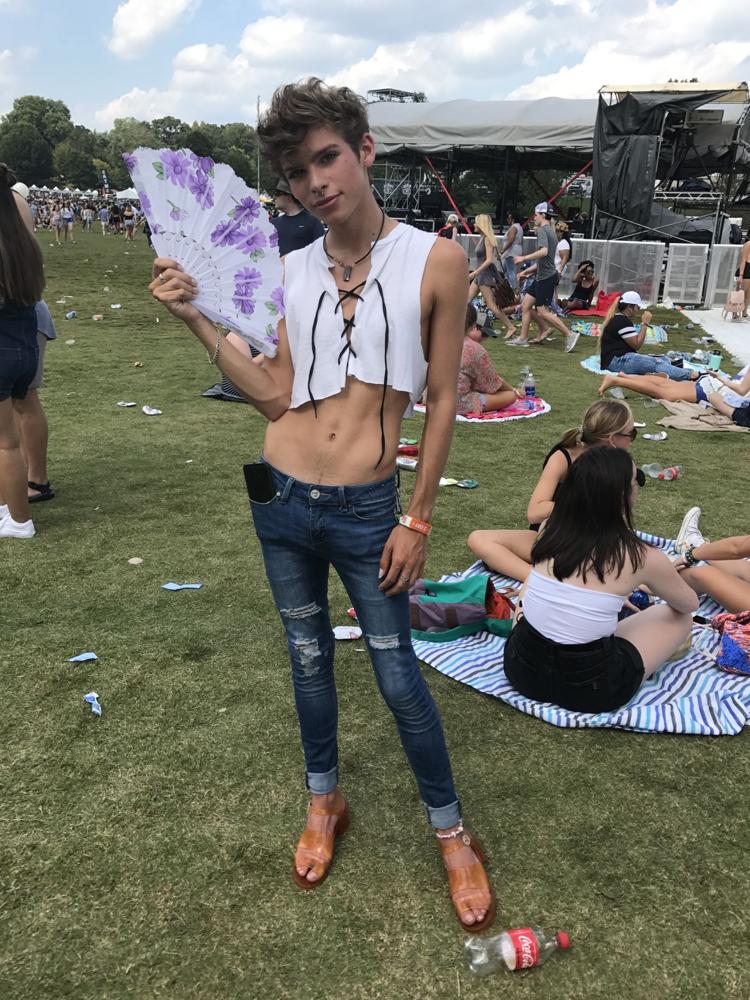 Shoelaces, paper fan, heels and flawless makeup were all part of JP Norton's Music Midtown getup.
Norton, an Atlanta native, got the T-shirt from Target and used shoelaces to hold the piece together. Wearing American Apparel shoes, Norton borrowed the skinny jeans from his twin sister to complete the outfit.
Norton thoroughly enjoyed the first performance of the Music Midtown weekend.
"I really like her music, she has a cool vibe. I just think she's fun and does herself and I think she's authentic. She's relatable to a lot of people, that's why there's such a huge crowd," said Norton of Dua Lipa's performance.
A makeshift, magical outfit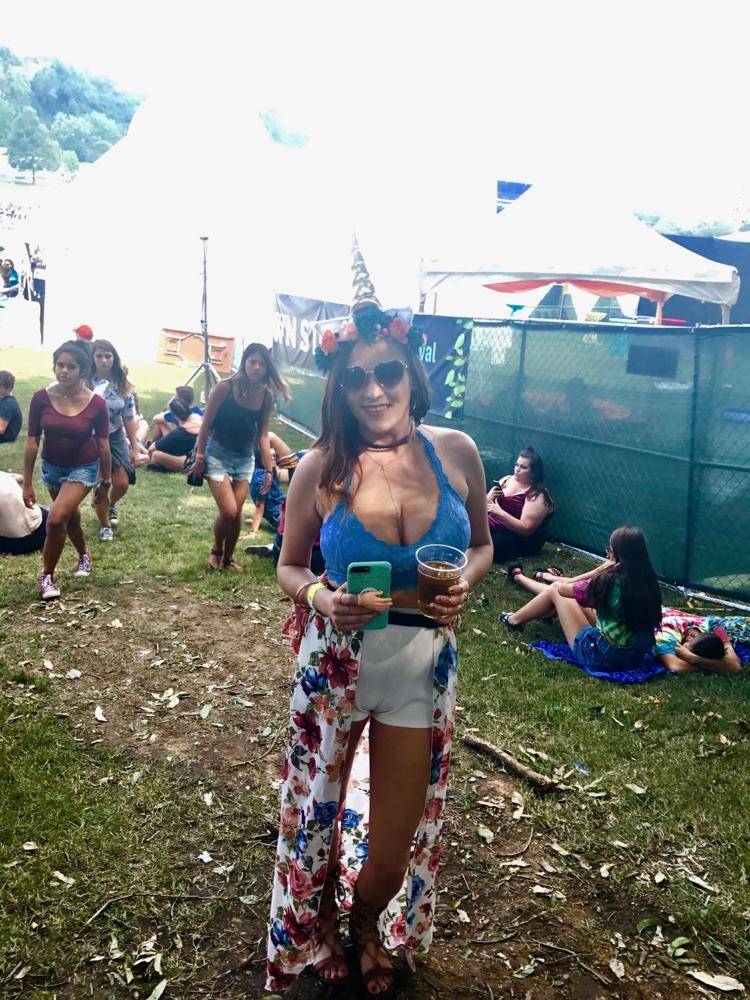 Spotted: A unicorn at Music Midtown. Samantha Taylor was channeling an imaginary creature for her outfit.
"I put the unicorn on and I bought [the] flower [crown] last year for [Music] Midtown and… it worked out," said Taylor.
Taylor's outfit wasn't the only one that had creative, freethinking vibe to it. One woman had attached a gold doll to her belt, while another was wearing everything rainbow colored.