While most modern rap is divided by political messages or sex and drug use, three UGA student rappers see it as an outlet for personal creative expression and a platform for change.
"Having a way to get your feelings out in a productive way is good," said senior dietetics and consumer foods major Neal Holliday, who goes by the stage name Polly Blanco. "I needed a creative outlet for stress and I didn't have one when I started rapping."
Holliday's stage name is derived from a disorder he lives with called congenital polysyndactyly, leaving him with four fingers on one hand and four and a half on the other. He has creatively embraced his disorder and lets it play a role in his rap presence, but does not let it define him.
While he doesn't plan on making a career out of rapping, Holliday has become more confident in trying new things and hopes to inspire others to try rapping and music themselves.  
"Music is more for the musician than the audience," he said. "I'm just trying to have fun with my raps."
Holliday's latest single "Rocket Power" is now available on Spotify, Apple Music and Soundcloud and was produced by Migos' producer 808Godz.
Senior biology major Jeremy Lee, also known as The Amazing Ming, has a strong passion for making rap music and believes it's what he's meant to do with his life.
"Whenever I'm making music, I make what I want to hear and what's important to me," Lee said.
Lee has noticed an improvement in his confidence, communication with others and time management since he started rapping his freshman year of college.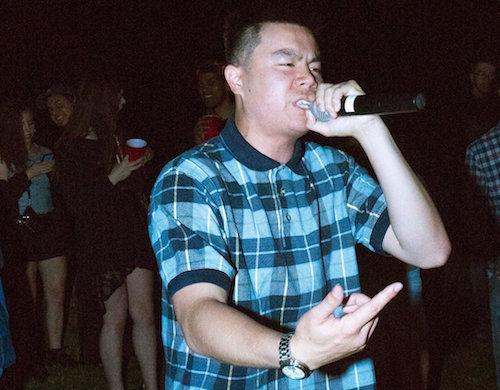 For someone who used to be very shy about his music, Lee is now confident that it's the focus of his future and is grateful for how making music has changed him for the better.
"I think a lot of who I am right now is because of rap," he said. "It's been a journey ever since I started."
Lee also encourages others to pursue their dreams, no matter how big or nerve-racking they may seem.
"Don't be afraid to do what you love to do," he said. "If you have a dream, go pursue it."
AteloMidas, AM for short, is a senior communication studies major also looking to pave his way in the rap world.
He describes his style of rap as "realist" and plays off of his childhood growing up in Newark, New Jersey.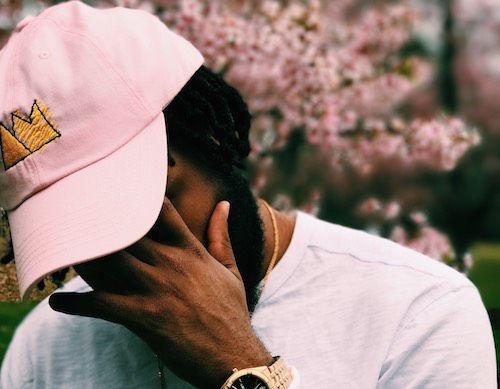 "I was always aware about the world I was exposed to and how it was not ideal," he said. "I knew whatever I did with my life it had to spread a real and positive message."
AM isn't just rapping for creative expression or personal gain. The student rapper also plans on becoming a philanthropist and humanitarian and has even created The Pink Hat Project.
AM, who has witnessed family members battle with breast cancer, will be selling pink hats in October to raise money for other breast cancer patients to alleviate the cost of their medical expenses.  
"I am put on this Earth to impact," AM said. "I created my own platform to help others, whether it is through visual art, music or projects like The Pink Hat."
All three rappers aim to inspire creativity and positivity in their audiences and constantly evolve their own sounds and styles.
"Music is powerful," AM said, "and I want my music to change people in positive way."