Shaking hands browse through shirts, and the sounds of clacking hangers fill the air. Behind the clothing racks sit boxes of vinyl records, or maybe this time the backdrop is a room stocked full with antique furniture and fancy china. Today you're in a thrift, consignment or vintage store in Athens, and it's all about the thrill of the find.
Every year, National Thrift Shop Day rolls around on Aug. 17. Despite the feeling that Athens is the perfect city for thrift and vintage stores, perhaps due to the niche audiences of people who love records and trendy fashion, Athens' thrift scene can seem inaccessible or confusing.
Dynamite, Agora Vintage, Athens Habitat ReStore West, America's Thrift Stores, 2nd & Charles and Goodwill are all common Athens thrift or consignment names. Some have even made it on a previously "definitive guide" to Athens thrift stores in a 2015 Red & Black article.
While these are popular and enjoyable stores, The Red & Black wanted to provide you with more information on some names with which you might not be as familiar.
Here is a guide to some of the stores in Athens you might not have heard about.
1. Vic's Vintage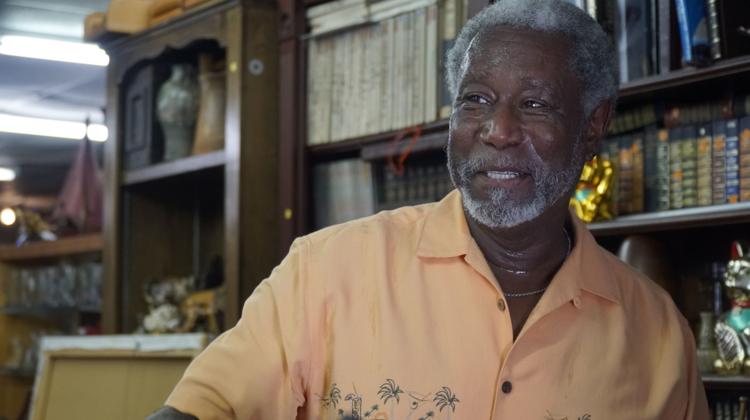 "Ours is more upscale than a thrift, though I do shop at thrift stores a lot. A lot," said Vic Peel, the founder of Vic's Vintage. "We have high quality furnishings and artwork that will last at least [a student's] term in Athens. A table they buy today will last them all the way through their master's dissertation, Ph.D ... all the way through."
Most of Vic's items come from estate sales, but sometimes his finds are from places such as Goodwill or the Salvation Army.
Accessibility: While there is parking available, during busy times it can be a bit difficult to park on Broad Street. There are nearby lots to park in.
Store experience: Vic strives to make every customer feel at home as they wander through the items he has carefully procured. Clients will have to rummage through the packed store or can browse furniture displayed outside.
Price: No clothing sold for comparative pricing, but some journals and glassware can be bought for under $10.
---
2. The Find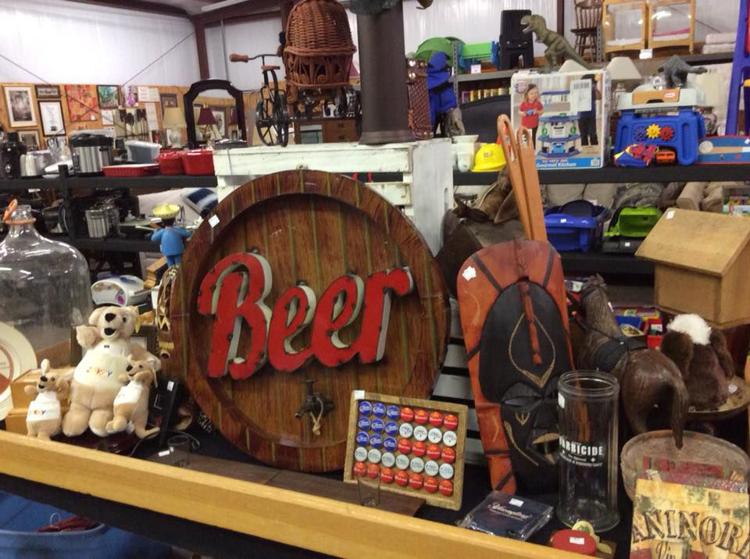 "Once people find us, they don't unfind us," said Jessica Adams, one of the founders of The Find Athens.
The Find is new to Athens as of early 2018 and is not open for regular hours. Potential thrifters can only come for four days out of the month, with the next dates being Sept. 12-15. The other weeks out of the year are spent with Adams' family searching for the perfect items that you won't find at most thrift stores. Read more in detail about this thrift store here.
Accessibility: Although the store is only around for four days out of the month, The Find has many options for potential clients to stay connected through email lists which can be accessed through its Facebook page. They have street and parking lot parking.
Store experience: One of the appeals of thrifting is that you never know what you will find. The Find adds more mystery to the experience by only being open four days a month. The items are also all handpicked, agreed upon by Adams, her parents and her husband and then carefully cleaned.
Price: Prices vary depending on the item, though Adams generally sells items for about 50-70 percent of their worth. Some clothing items can be bought for $1.
---
3. Project Safe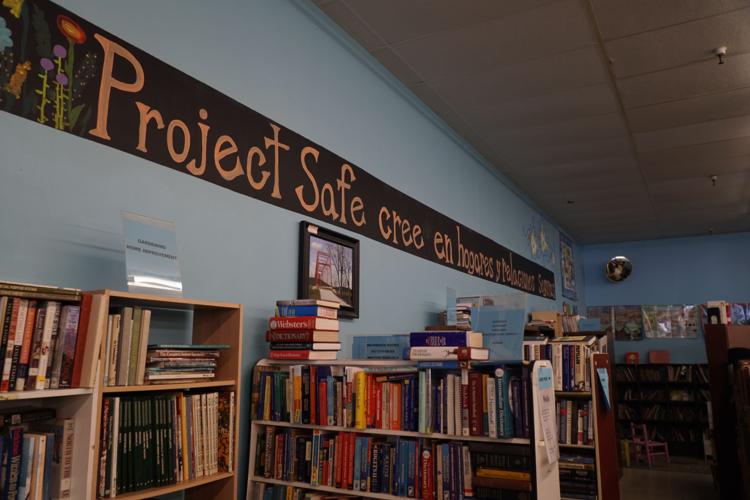 "We get incredible clothes. Some of the best, we really do," said Mary Wilson, the manager of Project Safe. "A lot of boutiques downtown, all kinds of higher-end places, donate to us because they love our cause."
Project Safe's cause is ending domestic violence by assisting families and children who are experiencing abuse. Project Safe finds housing, gives legal assistance, job training, counseling and more. Every client at Project Safe gets vouchers for whatever they need so they can shop in the Project Safe Thrift Shop for free. The thrift shop is also open to the public.
To celebrate National Thrift Store Day, on Friday Aug. 17 everything will be 15 percent off.
Accessibility: There is a parking lot, though the building can be hard to find at first when attempting to use GPS. Pull into the Bell's parking lot and Project Safe is located on the right side of the building.
Proceeds  support: Ending domestic violence
Store experience: The thrift experience here is more like wandering through a warehouse than some of the other shops on this list. There is art on the walls, vinyl and a large sign in both Spanish and English, which speaks to the organization's commitment to inclusivity for all of its clients. The book section here is larger than most thrift stores, offering GRE prep books, fiction, old books and more.
Price: Many items, such as books or CDs, can be purchased 10 for $10.
---
4. Emmanuel Episcopal Thrift Store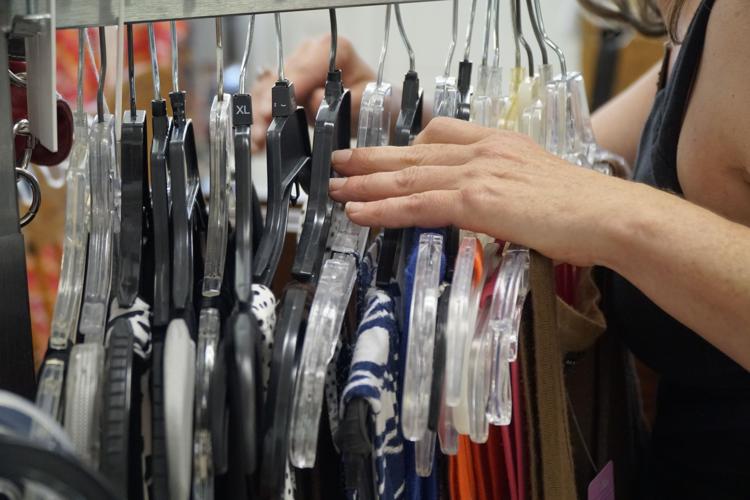 "People always say, 'Oh, I always see this building, I've been meaning to stop by!' So even three years later people are still finding us," said Leah Goodwin, the manager of Emmanuel Episcopal Thrift Store.
The thrift store has been around since the 1960's in eight different locations, but it has maintained its current location on Prince Avenue for around two to three years.
Accessibility: The thrift store is a short drive from downtown with ample street parking and a large parking lot behind the building. It is near the Episcopal church and daycare.
Proceeds support: Extra Special People, Mercy Health Center, Food Bank of Northeast Georgia and more.
Store experience: The large windows and light-colored walls make the store feel bright and airy. There is a wide assortment of clothing, UGA-themed items, baby toys, jewelry and more.
Price: Most clothes and many other items are under $10.
---
5. Atomic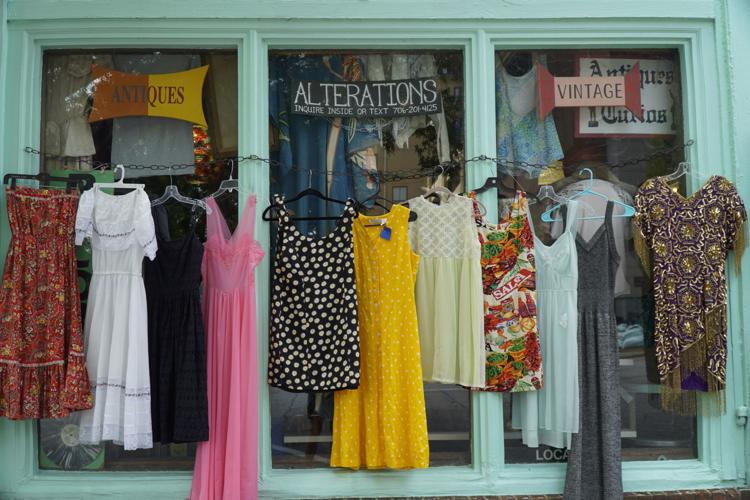 Atomic is a self-proclaimed "funk junk extravaganza." Clients can spend hours scrolling through Atomic's Instagram and Facebook feed just as easily as they can get lost in all of the items Atomic has to offer.
The store is occupied by different vendors, so every corner brings a new style.
Accessibility: Atomic is located in downtown Athens, so parking is available on the street or in a nearby deck.
Store experience: Whether or not you purchase anything from Atomic, the experience of wandering through the store and exploring items is worth it. Trendy sunglasses, jumpsuit outfits you wouldn't see elsewhere and original art are all items that make the store a wonder to walk through.
Price: Clothing items can range from $10-30, though some items may be closer to $40-50.
---
6. St. Mary's Auxiliary Thrift Store
"The name used to be St. Mary's Upscale Thrift Store, but they changed it to Auxiliary. The volunteers are the auxiliary," said Angie Patterson, the manager of St. Mary's Auxiliary Thrift Store. "They're in their 70s and 80s, and they're as sweet as they can be."
The store is run entirely by volunteers and can be described as more upscale than some thrift stores.
Accessibility: A parking lot is available, and it can be found on Broad Street next to St. Mary's Hospital.
Proceeds support: Equipment for St. Mary's Hospital
Store experience: The Christmas section when it's nearly 100 degrees out was a welcome surprise. The store has the standard books, dinnerware, shoes and some furniture. There is UGA clothing and some clothes geared toward college-age students, but also many articles of clothing for "real" adults.
Price: Most shirts are around $10.