Paul Kooistra has the disarmingly modest voice of a Southern small businessman. But his quiet demeanor and simple production facility don't reflect the excitement surrounding his growing craft soda business. His soda flavors have been picked up by the Niche Pizza Co. and the Market at Tate. With the help of his wife Carla, Kooistra's business, New Creation Soda Works, now has a place in the Athens community.
Opening and expanding his craft soda business means an escape for Kooistra from his white collar work. The flavors of his sodas include butter pecan cream soda, strawberry habanero, dry-hopped ginger ale and classics like root beer.
Kooistra has been in the corporate world since 1998 and is ready to get out of it. By easing into brewing, he found solace. Though soda is just a part-time job right now, the Kooistra's are trying to take the jump to full-time.
Unlike beer, soda was a lot more feasible for a family looking to start a brewing business in the Athens area after moving to Watkinsville in 2012.
"There's a lot of competition in beer, there's a lot of regulation in beer, and so we decided maybe soda was the way to go," Kooistra said.
Kooistra's childhood trips from Mississippi to Minnesota to visit his grandparents at Christmas time characterized his enthusiasm for the opportunity.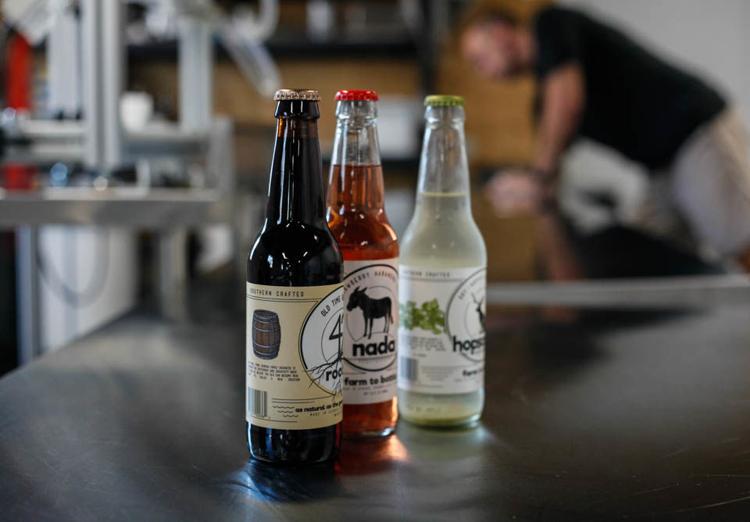 "My grandfather would always have his root cellar stocked with soda from a place called the Pop Shop," Kooistra said. "It was really cool, all those flavors they had, and that was exciting to me, and that was a wonderful memory to me that stayed in the back of my mind."
The nostalgia for soda as a positive familiar experience came into play when Kooistra sought out those kinds of experiences again in his adult life. Persistently humble, Kooistra credits his success to a family effort, especially on the part of his wife. She picks strawberries by the hundreds of pounds for their sodas, he said.
The strawberry habanero soda, Nada, uses those strawberries picked from Washington Farms as well as habaneros from the Kooistra garden. They haven't found a reliable local supply of ginger yet, but, as advertised on their bottles, Kooistra talks a lot about keeping things "as natural as the government will allow."
Prior to starting the company in 2015, Kooistra's family experienced some trials and tribulations. In 2014, the Kooistra family had both a tough year and, what they called, a redemptive year.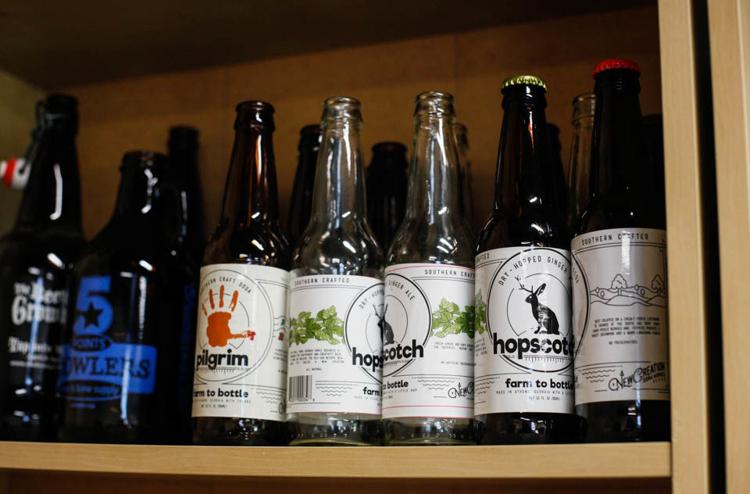 "We saw very clearly what living as a new creation in Christ meant to us spiritually, and we just applied that to soda as well. Taking something that was broken down, unhealthy, and recreating it as basically a new creation," Kooistra said. "So that's where we got the New Creation name from."
When the Kooistras started their business, they decided soda production could use a similar revitalization to what their family had gone through.
"Everything about the excitement about soda that was once born in the '50s has gone away. You got Coca-Cola and Pepsi in there, who make the sodas in a huge factory," Kooistra said. "It was the perfect opportunity to introduce healthy sodas, newer flavors, bring the excitement back to soda."
All the detail put into his soda amounts to a price of $12 for a four pack, well above a bottle of Coke Classic (or even Coca-Cola Life for that matter). However, for what he's accomplished, Kooistra feels he has gone in the right direction.
"Absolutely, it is worth it," he said. " You can tell it in the flavor. It does cost more, but we think people like our product more."